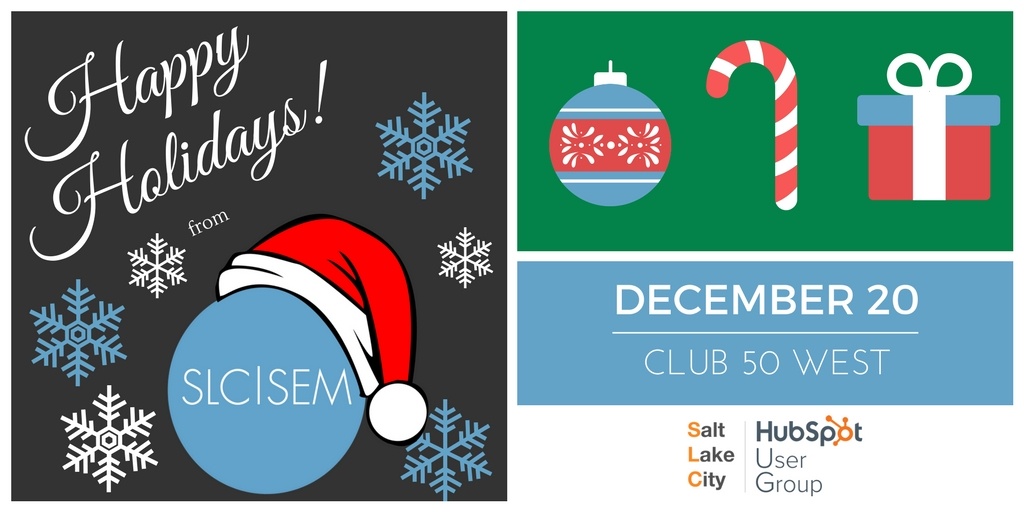 SLCSEM.org Presents a Holiday Lunch & Networking Mixer: December 20, 2017
Happy Holidays to the SLC marketing community from SLC|SEM.
Join us in celebrating the holidays this year as we invite members of the following organizations to a holiday lunch and networking mixer.

Come and meet some of Utah's greatest marketing minds, learn about each of the organizations, and enjoy a holiday lunch.
Reminder: There are no speakers lined up for this month's event. This is just a fun lunch and networking event.
WHEN:
Wednesday, December 20, 11:30-1:30pm
WHERE: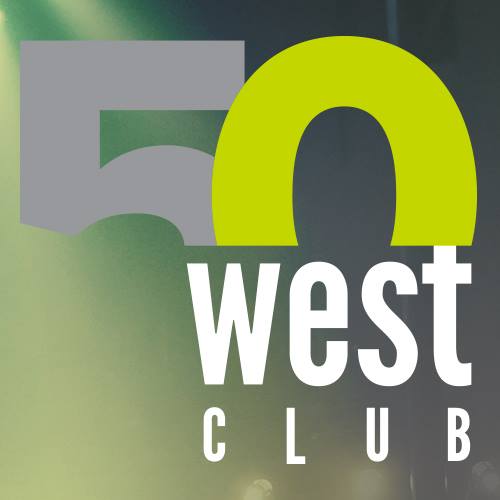 COST & RSVP DETAILS
No Charge for invitees from SLCSEM, and the SLC HubSpot Users Group.
Seating is limited, and attendees must RSVP in advance for admission.
THANKS TO OUR SPONSORS:
We would like to thank the Salt Lake HubSpot Users Group for sponsoring this event.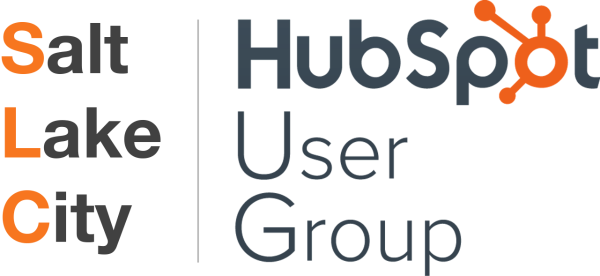 If you are not a member of SLCSEM, we encourage you to join, and attend the event.
*Ticket availability not guaranteed. Tickets may not be transferred or sold. NO REFUNDS.
The SLC|SEM Board Email: Info@slcsem.org 
Tweet: @SLCSEM / #SLCSEM