We invite you to join us for our next SLC|SEM event on Wednesday, June 20, 2018 featuring two top marketing experts you don't want to miss. The event will be held at Lucid Software in South Jordan.
SLC|SEM has once again rounded up two top industry experts to share valuable insights, strategies, and the latest tactics for how to best tackle these sometimes daunting, yet extremely important tasks.
DATA ANALYTICS & FACEBOOK REMARKETING
June 20, 2018
Lucid Headquarters - 10355 S. Jordan Gateway, South Jordan, UT 84095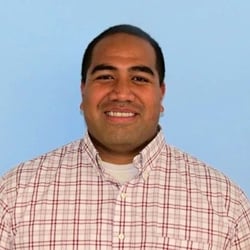 SAM FONOIMOANA
Beyond Vlookups: The Marketing Data Analytics Stack
Most marketers today live in a variety of tools. Go to Google Analytics to check impressions and visits, go to marketo to check campaigns, then go to each ad platform to see cost data, then finally head over to Salesforce to see your sales data. Many sources of information, yet you see only 1 dimension at a time … to your disadvantage. This presentation talks about how to get all your data in 1 place, tying it together properly, and then being able to visualize multiple data points for truly powerful reporting.
KEY TAKEAWAYS:
By the end of this presentation you should know:
Which data to pass to which system to assure proper reporting

What is a database and why is it useful?

Which tools can you can use to build visualizations and reporting on top of your database

BIO: Sam loves all things data and has spent his career helping marketing teams tie their efforts to revenue. He has helped companies such as Adobe, DOMO, Workfront and Franklin Sports to gather their marketing data and to create powerful optimization tools from this data. Sam founded Stoke Analytics and his company continues this focus. Sam received his MBA in Finance from BYU's Marriott School of Management. Sam also helps the community by teaching marketing analytics at BYU-Hawaii. Sam and his family live in beautiful Laie, Hawaii.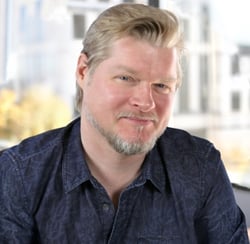 Chris "Mercer" Mercer
Using Google Tag Manager for Advanced 'Behavioral Based' Remarketing on Facebook
Facebook offers an almost unlimited source of traffic, but with CPMs on the rise, it's more important than ever to make sure you have the right message, in front of the right people, at the right time. Fortunately, a few surprisingly simple tricks using Google Tag Manager can help make this a reality.
Takeaways:
Using "Behavior Maps" to generate the "right message"

Advanced targeting in Facebook to make sure you have the "right people"


Tracking "Engagement Behaviors" to trigger the "right time"



Bio:
Chris "Mercer" Mercer, co-founder of MeasurementMarketing.io, is a sought after measurement marketing expert. For the past 5 years, Mercer (as he's known) and his team have been helping marketers, marketing teams, and agencies know, trust, and grow their numbers.
First by planning out what's important to measure in their marketing, then how to actually measure it (using tools like Google Tag Manager and Google Analytics), pulling actionable insights from what's being measured, forecasting and optimizing future results.
Mercer spends countless hours reading, practicing, adjusting and innovating to improve his skill set. He has a knack for teaching, and is known for his ability to simplify even the most complex ideas for his audience.
He can be found speaking at conferences and events, such as Traffic & Conversion, Conversion Conference, Social Media Marketing World, Content Jam, Digital Elite Camp, Baby Bathwater Institute, and others.
---
Be sure to join us on Wednesday, June 20th.
Q&A to follow featuring presenters
WHO SHOULD ATTEND?:
Professional Internet Marketers

Savvy Sales Professionals

Marketing Directors, Managers, CMO's

PR and Communications Professionals

Business Owners

Anyone who wants to learn how to take marketing to the next level, and generate additional revenue for your business!
WHAT:
Actionable tips & tactics

Professional networking event

Food and refreshments
WHEN:
Wednesday, June 20th, 6:00 pm - 9:00 PM
6:00 PM - 7:00 PM: Check-in, networking, food & refreshments served.

7:00 PM - 8:30 PM: Presentations by guest speaker(s)

8:30 PM - 9:00 PM: Q&A and wrap up.
WHERE:
Lucid Headquarters
10355 S Jordan Gateway
South Jordan, UT 84095
COST & RSVP DETAILS:
Free for all SLC|SEM members. $20 for the general public.
*Ticket availability not guaranteed. Tickets may not be transferred or sold. NO REFUNDS.