We invite you to join the Utah Digital Marketing Collective at 50 West on Wednesday, April 17th 2019

We have an amazing night planned, with two amazing speakers, that you do not want to miss.
---
Our First Presenter: Elli Bishop

Bio:
As Director of Earned Media at Clearlink, Elli leads a team of 20+ digital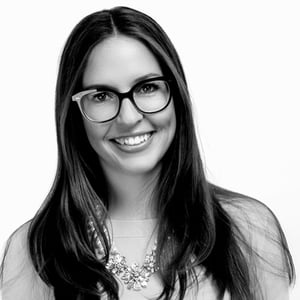 marketers and designs and executes SEO strategy, strategic content creation, and digital PR for the Consumer Brands division. With over 8 years of experience in B2C and B2B digital marketing and extensive experience growing sites from launch to top rankings in competitive industries, Elli built Clearlink's Outreach team from the ground up. In addition to speaking at local and international digital marketing conferences, she has guest lectured on the intersection of SEO and PR to MBA and PR students at various academic universities and colleges.
Presentation Title: Outreach from scratch: how to hire the right people to earn the coverage you need
Presentation Description:
Like most companies, you know you need Outreach. You're confident in your SEO team, but you realize that your SEO is only as good as your ability to earn links. Only problem is that your SEOs don't have time for it, and quite frankly, they're not the right fit for the job. You've considered outsourcing link building, but it kills you to pay those prices. So, how do you hire Outreach Specialists? Where are they? How do you train, manage, and measure their success? Bottom line is that you've never intentionally built a link before, so how are you supposed to teach someone to do it right? This presentation will answer those questions and walk you through how to grow organic traffic and revenue through in-house Outreach, Digital PR, and Content Marketing
Connect with Elli: Linkedin
---
Our Second Presenter: Bill Slawski
Bio:
Bill Slawski has been promoting websites since 1996, and started doing SEO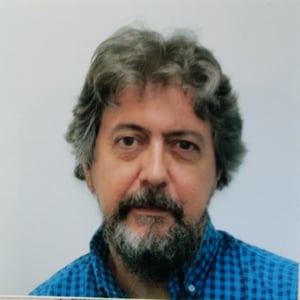 after learning about Alta Vista, and wanting to have a site included. After being an administrator at a Usability and SEO forum, he started working for an SEO agency fulltime, after years of being an inhouse SEO, and started blogging at "SEO by the Sea", including many posts about implementing SEO and Search related patents and white papers. He's been blogging since, and the patents reveal an interesting evolution of processes that the search engines have gone through. Bill moved from the East Coast to the West Coast 4 years ago, continuing to write SEO by the Sea since, and only the Sea in the title of the blog has changed. Bill is the Director of SEO Research at Go Fish Digital
Presentation Title: Anchor Text, Phrase-Based Indexing and Semantic Topic Modeling
Presentation Description:
Google Patents show the Growth of Phrase-Based Indexing, with more than 20 related patents on the process since 2003. They have published at least one white paper on Semantic Topic modeling, and updated the first patent in the series which updates it from a reranking approach to a full scale ranking method, that includes finding co-occurring meaningful phrases from pages that rank highly for a specific term, and using those phrases in the content of a page optimized for that term in the content of the page (as body hits) and in anchor text from that page (as anchor hits), and the links using those anchor hits are considered by Google to be expert links.
Takeaways:
---
Who Should Attend?:
Professional Internet Marketers
Savvy Sales Professionals
Marketing Directors, Managers, CMO's
PR and Communications Professionals
Business Owners
Anyone who wants to learn how to take digital marketing to the next level, and generate revenue for your business!
WHAT:
Actionable marketing tips & tactics
Professional networking event
Some tasty food
Valuable Q&A session featuring the presenters

WHEN:
Wednesday, April 17 2019
6pm - 7pm: Check-in, networking, food & refreshments served
7pm-8:30pm: Presentations by guest speaker(s)
8:30-9pm: Q&A and wrap up
WHERE:
50 West Club
50 E Broadway
Salt Lake City, UT 84101
COST & RSVP DETAILS
Free for all Utah DMC members. $20 for general public/non-members.
Note: Must arrive and be checked in prior to 7pm.
Seating is limited, and attendees must RSVP in advance for admission. If you register, please plan on attending. We are ordering food for you.
If you are not a member of Utah DMC, we encourage you to join, and attend the event.
*Ticket availability not guaranteed. Tickets may not be transferred or sold. NO REFUNDS.

The Utah DMC Board Email: Info@utahdmc.org 
Tweet: @TheUtahDMC / #UtahDMC
Special thanks to our Event Space Sponsor