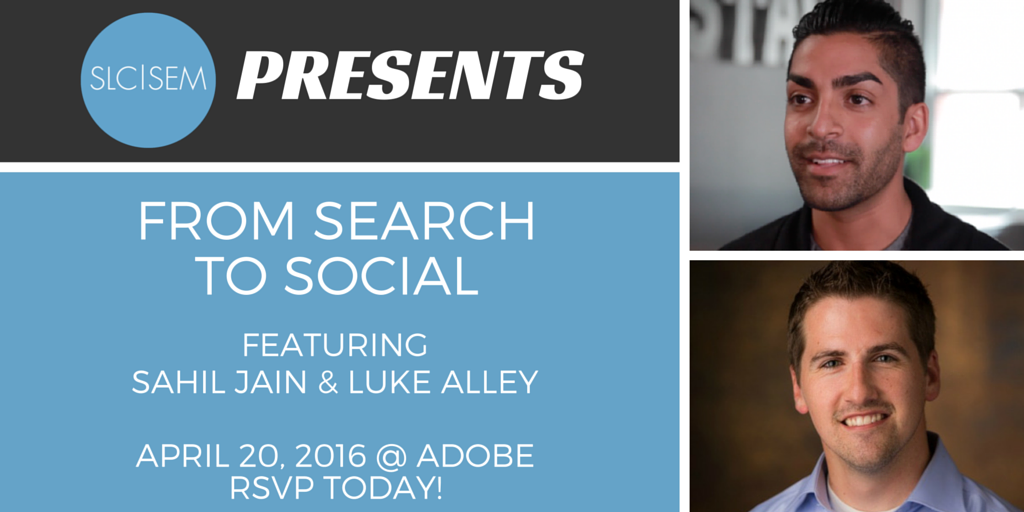 SLCSEM.org Presents: From Search to Social - April 20, 2016
For our April event, we have lined up two AMAZING presenters that you do not want to miss!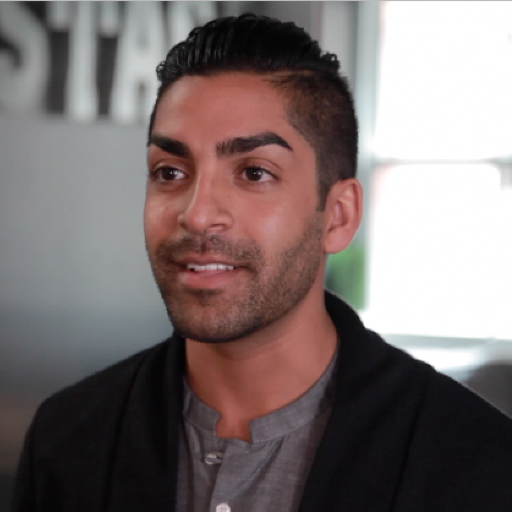 Sahil Jain, Co-Founder and CEO of AdStage
How Search Marketers Can Become Social
Sahil co-founded his first company, YC & SV Angel backed Trigger.io at 20. He dropped out of UC Berkeley, where he studied Philosophy and Econ, to join AOL Corp Devt. at 19, dropped out of High School to join Yahoo! Mobile at 17 and worked in the professional video game industry before that.
He has some really unique digital advertising experience, especially when it comes to PPC advertising because we're the only company in the world that supports self-service access to advertising on five networks (Google AdWords, Bing Ads, Facebook Ads, LinkedIn Ads, and Twitter Ads).
He's spoken at length on topics like content marketing, online advertising, as well as topics like wearables and advertising.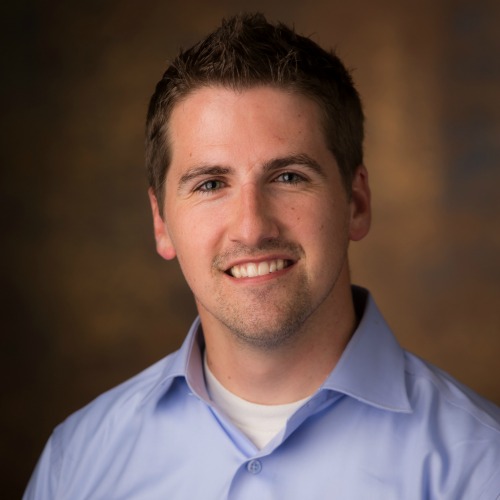 Luke Alley
The Ultimate PPC Tools Showdown
Paid 3rd party tools are a part of any successful SEM campaign but the landscape is getting more and more crowded. Which tools should you not be without, and which should you shelf? We'll look at which tools are most popular, which categories are thriving or dying, how they all fit together and how the industry as a whole utilizes different tools.
Luke Alley is Director of PPC at Avalaunch Media, a full-service digital marketing agency in Salt Lake City, Utah.
He is employee #1 of 35 and has grown his PPC team to the top 6% of agencies worldwide, as rated by Google. His PPC team specializes in Lead Generation and Closed Loop Marketing. He has spoken at SMX, Brigham Young University, and several other conferences and universities. He is currently a MBA candidate at the University of Utah.
---
So, be sure to join us on Wednesday, April 20th at 6 PM.
Q&A to follow featuring presenters
Who Should Attend?:
Professional Internet Marketers

Savvy Sales Professionals

Marketing Directors, Managers, CMO's

PR and Communications Professionals

Business Owners

Anyone who wants to learn how to take digital marketing to the next level, and generate revenue for your business!
WHAT:
Actionable tips & tactics Professional networking event

Some tasty food
WHEN:
Wednesday, April 20th, 6 pm
6pm - 7pm: Check-in, networking, food & refreshments served.

7pm-8:30pm: Presentations by guest speaker(s).

8:30-9pm:

Q&A and wrap up.
WHERE:

Adobe Technology Campus
3900 Adobe Way
Lehi, Utah 840431

COST & RSVP DETAILS
Free for all SLC|SEM members. $20 for the general public. Note: Must arrive and be checked in prior to 7 pm. *ticket availability not guaranteed. Tickets may not be transferred or sold. NO REFUNDS.
Seating is limited, and attendees must RSVP in advance for admission.
If you are not a member of SLCSEM, we encourage you to join and attend the event.
*Ticket availability not guaranteed. Tickets may not be transferred or sold. NO REFUNDS.
The SLC|SEM Board Email: Info@slcsem.org 
Tweet: @SLCSEM / #SLCSEM