We invite you to join the Utah Digital Marketing Collective at Lucid Software on Wednesday, July 17 2019

We have an amazing night planned, with two amazing speakers, that you do not want to miss.
---
Our First Presenter: Dale Nguyen
Bio: Dale has been in the sales and marketing industry for the last 15 years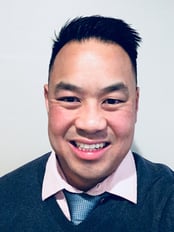 leading teams at 1-800 Contacts, SEO.com, Microsoft, and now, Multifuse. He's a Utah-native, avid crossfitter, mediocre golfer, and dedicated family man.
He's a man with Dwayne Johnson's calves, Bob Saget's humor, and can do an uncanny Kim Jong-un impression. The man, the myth, the legend - Dale Nguyen.
Presentation Title: Developing a Data-Driven Link Building Strategy Using Google, Competitor, & Industry Insights
Description:
In this topic, we intend to show marketers how to create a link building strategy for their projects while also helping them navigate the link building tightrope between what is extremely effective but spammy and frowned upon by Google, and what is safe in Google's eyes while also being effective and predictable. This balancing act is only successful when marketers treat link building legitimately instead of a way to "trick" Google. More specifically, we'll address the quality vs. quantity discussion, anchor text distribution, competitor analysis, various link building styles, and most importantly, your target pages, their linkable assets and the value they need to justify linking to them.
---
Our Second Presenter: Francois Goube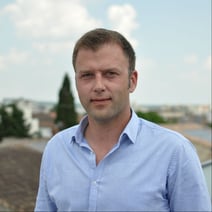 Bio: Francois Goube is a 15-year French SEO specialist, serial entrepreneur, CEO and founder of OnCrawl, a Technical SEO Platform. He has a weird passion for analyzing Google's patents and he is also the French ambassador for Majestic. He has talked to search conferences like BrightonSEO, SMX Paris, Digital Olympus, SEOCamp'us, WeLoveSEO.
Presentation Title: What I learned from crawling 10 billions of Pages and analyzing 5 Trillions of log lines.
Presentation Description: TBD
Takeaways:
François will be sharing actionable insights about Googlebots behavior from crawl budget to the influence of ranking factors vs the type of website you have. Fun facts, weird facts about Technical SEO myths.
---
Who Should Attend?:
Professional Internet Marketers
Savvy Sales Professionals
Marketing Directors, Managers, CMO's
PR and Communications Professionals
Business Owners
Anyone who wants to learn how to take digital marketing to the next level, and generate revenue for your business!
WHAT:
Actionable marketing tips & tactics
Professional networking event
Some tasty food
Valuable Q&A session featuring the presenters

WHEN:
Wednesday, July 17 2019
6pm - 7pm: Check-in, networking, food & refreshments served
7pm-8:30pm: Presentations by guest speaker(s)
8:30-9pm: Q&A and wrap up
WHERE:
Lucid Software
10355 S Jordan Gateway #105
Sandy, UT 84095
Please enter the building on the West side and go up to the 3rd floor.
COST & RSVP DETAILS
Free for all Utah DMC members. $20 for general public/non-members.
Note: Must arrive and be checked in prior to 7pm.
Seating is limited, and attendees must RSVP in advance for admission. If you register, please plan on attending. We are ordering food for you.
If you are not a member of Utah DMC, we encourage you to join, and attend the event.
*Ticket availability not guaranteed. Tickets may not be transferred or sold. NO REFUNDS.

The Utah DMC Board Email: Info@utahdmc.org 
Tweet: @TheUtahDMC / #UtahDMC
Special thanks to our Event Space Sponsor