We invite you to our next Utah Digital Marketing Collective Event, Wednesday, June 19, 2019
We have an amazing night planned, with two amazing speakers, that you do not want to miss.
Our First Present:

Simon Poulton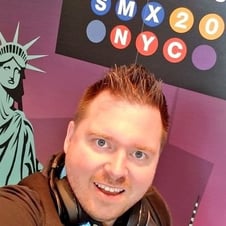 Bio:
An interest in analytics forged in the fires of psychology, statistics & digital marketing, Simon has had a passion for finding creative ways to measure real-world scenarios from an early age. After studying Psychology at UCLA, he went on to architect and develop the Inbound Marketing team at Laserfiche. His interest soon turned to Wpromote, where he was one of the founding members of the Digital Strategy team and led client engagements with brands like Forever 21, Proactiv & Nutshell.
In his current role as the Vice President of Digital Intelligence at Wpromote, Simon oversees the Analytics Development, Data Analysis, Data Science & Solution Architecture team. In this role, he sets the vision for the future of digital measurement and actively engages with business leaders to democratize digital marketing analytics allowing organizations to make confident data-backed decisions.
Simon regularly speaks at industry events, including SMX (West, East & Advanced), State of Search, Wpromote's Challenger Summit, and E-commerce Catalyst (Cleveland Research) amongst others. Additionally, he is also an active author and contributor for a variety of publications including MarketingLand, SearchEngineLand and many others.
Title:
Democratizing Attribution: Understanding the incremental impact of your digital marketing
Description:
Looking to the future, marketers need to take a hands-on approach to understand how attribution needs to be leveraged to inform their marketing performance. The speed of platform fragmentation is not slowing down, and before the next major wave of digital platforms moves to mainstream adoption (OTT, Podcasts, Programmatic Billboards, Smart Toasters etc.) we must adjust how we think about attribution and how we can influence other decision makers to act now before our competitors do.
Takeaways:
During this session, Simon will cover:
What is the point of attribution?

Why we need to check our egos at the door and work with each other to understand the impact of incremental investment across channels.

What should the outcome of attribution be, and why so many marketers are missing the point entirely with existing approaches.

The fundamental components of attribution in a cross-device, cross-channel world

Why user identity graphs are important and how to build, and leverage them.

The application of different models & different look-back windows, and why there is no "one right answer" (even Data-Driven Attribution has it's flaws)

What data needs to be included within an attribution model - going beyond just clicks & impressions.

Including metrics like reach, frequency, audience saturation rates, amongst others that truly help inform what optimizations we need to make.

A brief overview of the technologies marketers can leverage today, regardless of their budgets.

Enterprise options: Visual IQ, Neustar

Options for All: Google Analytics, Facebook Attribution (Core focus)

We have a model, now what? Insights & Optimizations
---
Our Second Presenter: Mark Irvine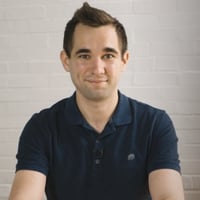 Bio:
Mark is chiefly responsible for creating WordStream's data-driven industry research, analyzing data and spotting trends within over 30,000 Google, Bing, and Facebook ad accounts. He regularly presents his research on trends in the PPC industry on webinars and at conferences around the country, such as SMX, Social Media Week, and Pubcon. His work has also been featured on CNET, The Washington Post, MSNBC, BBC and CNN. Mark has been named one of the 15 most influential PPC Experts each year since 2016 by PPC Hero.
Title:
Search and Social: 3 Tricks to Make Your Advertising Work Better Together
Description:
In 2018, users spent more time on social media and ran more online searches than ever before. The combined appeal of reaching audiences across 1.2 trillion searches and 1.4 billion active daily users has doubled the number of advertisers on these networks over the past 18 months. Today, more than 8 million advertisers reach their customers online with search and social.
But as these platforms grow, how do we measure and ultimately optimize these campaigns in a world where users are increasingly connected and exposed to multiple campaigns across different networks and devices? Luckily, data within each platform can help optimize the others as well.
Takeaways:
In this session, we will:
Detail how social campaigns influence customers in all stages of the funnel and measure their impact on other campaigns

Find data from other channels to optimize your social campaign targets

Demonstrate how social signals identify present and predict future search trends on the Google

Explore how to use social signals to optimize Google campaigns.
---
Who Should Attend?:
Professional Internet Marketers

Savvy Sales Professionals

Marketing Directors, Managers, CMO's

PR and Communications Professionals

Business Owners

Anyone who wants to learn how to take digital marketing to the next level, and generate revenue for your business!
WHAT:
Actionable tips & tactics Professional networking event

Some tasty food
WHEN:
Wednesday, June 19th, 6pm

6pm - 7pm: Check-in, networking, food & refreshments served.

7pm-8:30pm: Presentations by guest speaker(s)

8:30-9pm:Q&A and wrap up.
WHERE:
Adobe
3900 Adobe Way, Lehi UT 84045
COST & RSVP DETAILS
Free for all Utah DMC members. $20 for general public/non-members.
Note: Must arrive and be checked in prior to 7pm.
Seating is limited, and attendees must RSVP in advance for admission. If you register, please plan on attending. We are ordering food for you.
If you are not a member of Utah DMC, we encourage you to join, and attend the event.
*Ticket availability not guaranteed. Tickets may not be transferred or sold. NO REFUNDS.
The Utah DMC Board Email: Info@utahdmc.org 
Tweet: @TheUtahDMC / #UtahDMC
Special Thanks to our Event Space Sponsor