We invite you to our next Utah Digital Marketing Collective Event, Wednesday, May 15, 2019
We have an amazing night planned, with two amazing speakers, that you do not want to miss.

Our First Present: Haley Fields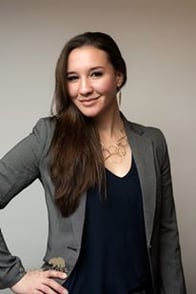 Haley's Bio:
Haley Fields has worked in digital marketing for 10 years and has been running her own social media marketing agency, Orenda Marketing, for the past 3 years. She has worked with over 100 companies managing hundreds of thousands of dollars of ad spend and producing millions of dollars in revenue. Haley specializes in utilizing and maximizing the power of social media platforms (especially Facebook and Instagram) to help companies grow using strategies that are both measurable and scalable, including integrating social media marketing with all other digital marketing efforts for a thorough, comprehensive approach.
Presentation Title: How Fixing These (Very) Common Social Media Marketing Mistakes Turned $25,000 to Over $1,000,000 in Revenue
Presentation Description:
Facebook, Instagram, and Google are CONSTANTLY changing. There is simply no way to keep up if you're not working on those platforms daily across multiple accounts. For this very reason, about 99% of those using social media marketing are doing it WRONG – resulting in a lot of wasted time and money. In this presentation, I will go over the 5 – 10 ESSENTIALS that every single business should be utilizing in the social media marketing realm to get a higher return on your investments. These are the very first action items I immediately take care of with every new client I sign on – and every single one of them has experienced an immediate improvement in both short term and long term results.
If possible, please bring your laptop with you. Many of the items I will be covering can be easily and quickly implemented as I go through my training.
Takeaways:
Learn the most common mistakes and how to fix them

Learn the critical essentials you NEED TO BE DOING if you are spending any amount of time and money on social media marketing

Learn how to make the Facebook and Instagram algorithms happy for best results

Leave with an action-based list (and the training necessary) to implement these changes

Topics covered will include the Facebook Pixel, Facebook Messenger, the proper way to link Facebook and Instagram, the Facebook Catalog, Audience Targeting, Campaign Objectives, and how to use Facebook/Instagram and Google together for a rapid improvement in SEO
Our Second Presenter: JD Prater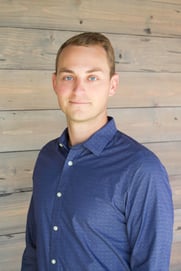 JD's Bio:
JD Prater is the Quora Evangelist and a regular speaker at conferences across the globe such as INBOUND, SaaStr, BrightonSEO, HeroConf, and SMX. He's also the podcast host of Grow with Quora and The PPC Show. He's an award-winning marketer with a passion for organizing data into actionable stories. In his spare time, JD is an avid cyclist, proud new father, and weekend traveler.
Session Title: Zag When Others Zig: Leveraging Quora Ads to Drive Results
Session Description:
Contrarian advertisers zag when others zig to get unexpected results. With marketers heavily relying on Google and Facebook, there's never been a better time to start zigging. Quora is every performance marketer's dream – a highly engaged audience, the right context, and specific targeting. In this session, JD will take a dive deep into how you can start zagging to drive results with Quora Ads.
---
So, be sure to join us on Wednesday, May 15th at 6:00 PM.
Q&A to follow featuring the presenters
Who Should Attend?:
Professional Internet Marketers

Savvy Sales Professionals

Marketing Directors, Managers, CMO's

PR and Communications Professionals

Business Owners

Anyone who wants to learn how to take digital marketing to the next level, and generate revenue for your business!
WHAT:
WHEN:
Wednesday, May 16th, 6pm
6pm - 7pm: Check-in, networking, food & refreshments served.

7pm-8:30pm: Presentations by guest speaker(s)

8:30-9pm:

Q&A

and wrap up.
WHERE:
Instructure
6330 South 3000 East, Suite 700
Salt Lake City, UT 84121
Please park on the 3rd floor of the parking structure then you can access the building via a bridge that connects to the structure. Then the event will be in the first room on the right.
---
COST & RSVP DETAILS
Free for all Utah DMC members. $20 for general public/non-members.
Note: Must arrive and be checked in prior to 7pm.
Seating is limited, and attendees must RSVP in advance for admission. If you register, please plan on attending. We are ordering food for you.
If you are not a member of Utah DMC, we encourage you to join, and attend the event.
*Ticket availability not guaranteed. Tickets may not be transferred or sold. NO REFUNDS.
The Utah DMC Board Email: Info@utahdmc.org 
Tweet: @TheUtahDMC / #UtahDMC
Special Thanks to our Event Space Sponsor