We invite you to join the Utah Digital Marketing Collective at Lucid Software on Wednesday, November 20 2019

We have an amazing night planned, with two amazing speakers, that you do not want to miss.
---
Our First Presenter: Emma Franks

Bio:
Emma Franks is a Senior Account Manager at Hanapin Marketing, with a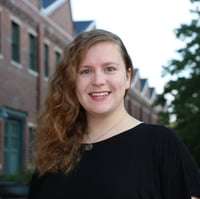 passion for puzzles and problem-solving. Emma launched her digital marketing career in 2015, training alongside Hanapin's elite squad of PPC experts. As a lifelong learner and current MBA candidate, Emma enjoys the opportunity to share her ever-growing expertise through blogs, webinars, whitepapers, and presenting at virtual and onsite workshops and conferences.
Presentation Title: Cross-channel tactics to get more from your B2B marketing dollars
Presentation Description:
B2B advertisers face a unique set of challenges in social media marketing: niche industries with small audience sizes, pay-to-play pricing in professional spaces (i.e. LinkedIn), and the need to capture attention from decision-makers whose personal interests and characteristics are diverse and independent. In the Attention Economy, however, social media is one of the largest suppliers and it is not a channel that can be sustainably ignored. Developing cross-channel strategies is a powerful way to leverage social media scalably and profitably to drive B2B revenue growth.
Takeaways:
B2B marketing is as much about reaching the right user (audience) as it is about showing the right message (content) at the right time (placement)

B2B marketing is relationship building: it requires patience, commitment, and effective communication

Marketing diversification does more than mitigate risk. It can drive incremental engagement, low-cost nurturing, and increased demand from your most valued prospects.
---
Our Second Presenter: Andrea Cruz
Bio: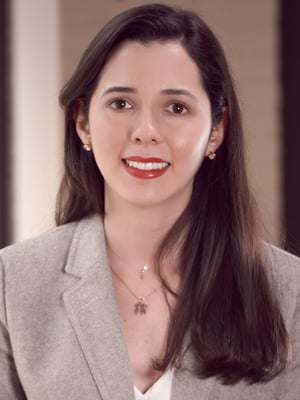 Andrea Cruz is a Digital Marketing Manager at KoMarketing, where she leads and executes demand generation programs for clients. Andrea is responsible for driving and implementing SEM, Social Media, ABM, and content syndication campaigns on platforms including Google Ads, Bing Ads, Facebook, LinkedIn, and more.
Beyond paid search and social platforms, Andrea is proficient in Google Analytics, Google Tag Manager, various CRMs and has previous experience in operations and B2B purchasing.
Originally from Venezuela, Andrea holds a Masters in International Business from Hult International Business School and is fluent in Spanish, English and French.
Presentation Title: Attract and retain B2B users without breaking the bank
Presentation Description:
The buyer journey keeps growing in both length and complexity, especially if you are in the B2B space. Sales cycles can take upwards of 12 months and require consistent touchpoints, challenges companies like Google or Facebook aren't necessarily designing for. The thing is, we know there's an opportunity. How can marketers use paid search to attract and keep customers in the funnel?
Takeaways:
It all starts and ends with your audience

Always ask yourself, are you using the right platform to target the right person?

As more people are added to the decision-making process, you need to pay more and more attention to all touchpoints
---
Who Should Attend?:
Professional Internet Marketers
Savvy Sales Professionals
Marketing Directors, Managers, CMO's
PR and Communications Professionals
Business Owners
Anyone who wants to learn how to take digital marketing to the next level, and generate revenue for your business!
WHAT:
Actionable marketing tips & tactics
Professional networking event
Some tasty food
Valuable Q&A session featuring the presenters

WHEN:
Wednesday, November 20 2019
6pm - 7pm: Check-in, networking, food & refreshments served
7pm-8:30pm: Presentations by guest speaker(s)
8:30-9pm: Q&A and wrap up
WHERE:
Lucid Software
10355 S Jordan Gateway #105
Sandy, UT 84095
Please enter the building on the West side and go up to the 3rd floor.
COST & RSVP DETAILS
Free for all Utah DMC members. $20 for general public/non-members.
Note: Must arrive and be checked in prior to 7pm.
Seating is limited, and attendees must RSVP in advance for admission. If you register, please plan on attending. We are ordering food for you.
If you are not a member of Utah DMC, we encourage you to join, and attend the event.
*Ticket availability not guaranteed. Tickets may not be transferred or sold. NO REFUNDS.

The Utah DMC Board Email: Info@utahdmc.org 
Tweet: @TheUtahDMC / #UtahDMC
Special thanks to our Event Space Sponsor