We invite you to join the Utah Digital Marketing Collective at 50 West on Wednesday, September 17th 2019

We have an amazing night planned, with two amazing speakers, that you do not want to miss.
---
Our First Presenter: Duane Brown

Bio:
Duane has been called an international man of mystery and digital nomad by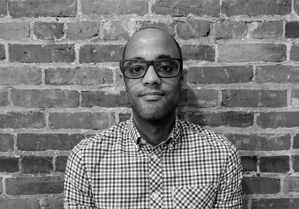 friends. He has lived in 6 cities across 3 continents and visited 40 countries around the world. He uses his curiosity for people and love for people watching to run better marketing campaigns for clients.
After leaving Toronto in 2011 to gain an international view of the world, he has worked for Telstra in Australia and brands including ASOS, Jack Wills, and Mopp (bought Sept. 2014) while in London, UK. He now lives in Montreal, Canada helping brands grow through data, CRO and marketing.
Presentation Title: Make More Money By Building Sexy AF PPC Landing Pages For Your Brand
Presentation Description:
CRO isn't just about a/b testing. This session will lead attendees through the most important part of CRO: customer insights. Without doing the research to understand a brand's customer, how can attendees build landing pages? Attendees will walk out of this session having learned:
Process for doing customer research
Where to look for customer insights online/offline
How to organize and keep track of your customer findings/insights
Common practices for turning customer research into product/landing page copy
How to layout your product/landing page
If you want your customers to love your landing page, fall in love with your customers. This session is going to make landing pages based on customer research sexy again.
---
Our Second Presenter: Frederick Vallaeys
Bio:
Frederick Vallaeys is a Co-Founder of Optmyzr.com which offers a Historical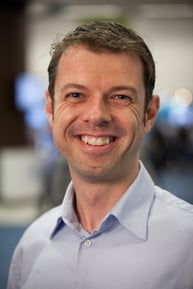 Quality Score Tracker, One-Click AdWords Optimizations, a custom report builder and unique big data insights to make account managers more efficient. He is also a partner at SalesX, a PPC agency that helps clients grow their companies with AdWords.
He was one of the first 500 employees at Google where he helped grow the AdWords search marketing system and served as Google's AdWords Evangelist, teaching advertisers about which Google products are best to support their marketing goals. He was a key player on several of the teams that made AdWords into the leading platform for search marketing, including the team that started the AdWords Editor and the one that acquired Urchin (now Google Analytics).
He has contributed his technical expertise to several AdWords books including bestsellers like "AdWords for Dummies," "Advanced Google AdWords," and "Quality Score in High Definition"; he writes monthly blogs for searchenginejournal.com, and searchengineland.com; and he is a frequent speaker at SMX Advanced, PubCon, HeroConf, and SES.
Presentation Title: Automation Layering - What Close Variants Have Taught Us About PPC in an Automated World
Presentation Description:

PPC is getting more automated by the day. And it's not just optional tools like Smart Bidding where we can decide whether or not to use them. Now even 'exact match' keywords are automated and may show ads for queries with the same meaning. But who decides what constitutes 'same meaning?' The black box automations from the ad engines do…
As automation continues its march into all aspects of PPC, what can we humans do to add value? The answer is 'automation layering,' a technique of building simple automations that can control what the engines are doing. We'll cover examples of how close variants were brought in check with automation layering. You'll learn how this concept can be applied to help you manage all aspects of modern PPC.
This session will touch on the latest changes to Google Ads, scripting, and the future of PPC careers.
---
Who Should Attend?:
Professional Internet Marketers
Savvy Sales Professionals
Marketing Directors, Managers, CMO's
PR and Communications Professionals
Business Owners
Anyone who wants to learn how to take digital marketing to the next level, and generate revenue for your business!
WHAT:
Actionable marketing tips & tactics
Professional networking event
Some tasty food
Valuable Q&A session featuring the presenters

WHEN:
Wednesday, September 18 2019
6pm - 7pm: Check-in, networking, food & refreshments served
7pm-8:30pm: Presentations by guest speaker(s)
8:30-9pm: Q&A and wrap up
WHERE:
50 West Club
50 W Broadway
Salt Lake City, UT 84101
COST & RSVP DETAILS
Free for all Utah DMC members. $20 for general public/non-members.
Note: Must arrive and be checked in prior to 7pm.
Seating is limited, and attendees must RSVP in advance for admission. If you register, please plan on attending. We are ordering food for you.
If you are not a member of Utah DMC, we encourage you to join, and attend the event.
*Ticket availability not guaranteed. Tickets may not be transferred or sold. NO REFUNDS.

The Utah DMC Board Email: Info@utahdmc.org 
Tweet: @TheUtahDMC / #UtahDMC
Special thanks to our Event Space Sponsor