We invite you to our next Utah Digital Marketing Collective Event, Wednesday, December 18, 2019
We have an amazing night planned, with amazing speakers, that you do not want to miss.
Our First Present: Stephen Walter

Presentation Title:
Video Marketing for the Distracted
Presentation Description:

How to make the most of video marketing in a multi-platform era.
Bio:
Stephen Walter serves as the CEO and President of JK! Studios, where he oversees all production, branded content and creative development for the company.
Our Second Presenter: Travis Chambers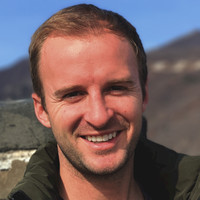 Presentation Title:
Getting Better ROI on Paid Social Video Ads Through Creative, Strategy, and Attribution.
Presentation Description:
A breakdown of dozens of Facebook video ads from large to small, from prospecting to retargeting to see how different creative works together to drive tens of millions in sales. Learn how to better analyze attribution for social ads across multiple revenue channels and how to read pixel data in a more effective, holistic manner.
Takeaways:
How to get better ROI on social ads through better creative, how to have a fuller funnel strategy, and how to better evaluate and measure your performance across the board.
Bio:
Travis Chambers is a Forbes 30 Under 30 List Maker, known for his work on YouTube's "Most Viral Ad of the Decade," with 150M views. He runs Chamber.Media, which drives massive revenue acceleration for Direct to Consumer brands by creating social video ads designed for driving full-funnel sales and brand growth, amplified by its world-class ad buying team. Chamber.Media tripled the revenue of 4 multi-million dollar D2C companies in the last 2 years, has driven $320M in tracked revenue, 530M views across Facebook and YouTube and managed $55M in spend to date. Chamber.Media has been making social video ads for 5 years out of its 7,000 sq ft film studio in American Fork
---
So, be sure to join us on Wednesday, December 18th at 6:00 PM.
Q&A to follow featuring the presenters
Who Should Attend?:
Professional Internet Marketers

Savvy Sales Professionals

Marketing Directors, Managers, CMO's

PR and Communications Professionals

Business Owners

Anyone who wants to learn how to take digital marketing to the next level, and generate revenue for your business!
WHAT:
WHEN:
Wednesday, December 18th, 6pm
6pm - 7pm: Check-in, networking, food & refreshments served.

7pm-8:30pm: Presentations by guest speaker(s)

8:30-9pm:

Q&A

and wrap up.
WHERE:
50 West Club

50 W Broadway, Salt Lake City, UT 84101
---
COST & RSVP DETAILS
Free for all Utah DMC members. $20 for general public/non-members.
Note: Must arrive and be checked in prior to 7pm.
Seating is limited, and attendees must RSVP in advance for admission. If you register, please plan on attending. We are ordering food for you.
If you are not a member of Utah DMC, we encourage you to join, and attend the event.
*Ticket availability not guaranteed. Tickets may not be transferred or sold. NO REFUNDS.
The Utah DMC Board Email: Info@utahdmc.org 
Tweet: @TheUtahDMC / #UtahDMC
Special Thanks to our Event Space Sponsor