We invite you to our next Utah Digital Marketing Collective Event, Wednesday, October 16, 2019
We have an amazing night planned, with amazing speakers, that you do not want to miss.
Our First Present: Adam Bridegan
Presentation Title:
Black Friday 2019: Playing To Win vs. Playing Not To Lose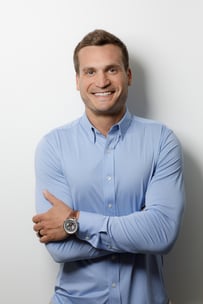 Presentation Description:

Thanksgiving in 2019 falls on Nov. 28 (Black Friday officially begins on Nov 29), which means there are six fewer days between Thanksgiving and Christmas than in 2018. In fact, 2019 is the shortest possible holiday calendar scenario. With thousands of store closures across the U.S and tariffs/uncertainty with China -- this Black Friday could be one of the most unpredictable in history. However, you can be prepared with sound strategies that allow you to play to win vs. play to survive.
Takeaways (optional):
E-commerce strategies that with stand the test of time to make sure you are prepared to win.
Bio:
Adam Bridegan is the Chief Marketing Officer at Rhone – the men's premium performance lifestyle brand that was founded in 2014. Adam is a global marketer with a passion for growing brands and building teams. As CMO at Rhone, Adam oversees teams for all Branding, Performance Marketing & Growth, Marketing Technology and Development, and PR, Communications and Community Marketing efforts. Under Adam's leadership, Rhone has achieved triple-digit growth year over year since inception and has been named "one of the top retail brands to watch in 2019." Adam has had the privilege of working with passionate, innovative teams at multi-billion dollar enterprises, startups and companies through IPO and has been featured in CNBC, Cheddar, Glossy, and Business Insider. Prior to joining Rhone, Adam worked with in-house teams from Booking.com, Priceline.com, KAYAK.com, RentalCars.com, and Instructure. He has also advised, sits on the board and invested in several startups in the health, lifestyle and food industries.
Our Second Presenter: Pierson Krass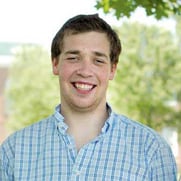 Presentation Title:
Winning with paid social while costs continue to rise
Presentation Description:
Costs continue to rise on Facebook and Instagram, making it increasingly challenging for brands to scale their eCommerce. The presentation will focus on how we're still winning and generating fast growth for eCommerce clients via integrated strategies. Using new trends in content, best practices within the Facebook platform, and more sophisticated funnel setups you can still scale your advertising and revenue profitability. Pierson will share an inside look at what he's learned from spending nearly $100M fueling rapid growth for venture-backed brands.
Bio:
Krass is a serial entrepreneur and digital marketing expert. Over the last ten years he has worked in various capacities with more than 100 digitally native brands. Krass focuses on integrated full funnel strategies that combine the newest technologies with high impact creative and the fundamentals of brand marketing. With extensive expertise in paid social and SEM, he has overseen the deployment of over $80M in advertising spend across 25+ digital advertising platforms.
Over the last year and a half Krass has been focused on building Lunar Solar Group, which provides a variety of growth advisory and digital marketing services to 50+ consumer focused brands. While only a year and a half old, Lunar Solar Group employs 20 full-time employees and dozens of contractors cross offices in New York City and Park City, UT. The firm primarily works with venture and growth equity funds to service their portfolio companies. Despite the rapid growth (800% YOY), Lunar Solar Group has maintained an industry-leading 98% client retention by producing cutting-edge marketing solutions with exceptional results for clients.
---
So, be sure to join us on Wednesday, October 16th at 6:00 PM.
Q&A to follow featuring the presenters
Who Should Attend?:
Professional Internet Marketers

Savvy Sales Professionals

Marketing Directors, Managers, CMO's

PR and Communications Professionals

Business Owners

Anyone who wants to learn how to take digital marketing to the next level, and generate revenue for your business!
WHAT:
WHEN:
Wednesday, October 16th, 6pm
6pm - 7pm: Check-in, networking, food & refreshments served.

7pm-8:30pm: Presentations by guest speaker(s)

8:30-9pm:

Q&A

and wrap up.
WHERE:
50 West Club

50 W Broadway, Salt Lake City, UT 84101
---
COST & RSVP DETAILS
Free for all Utah DMC members. $20 for general public/non-members.
Note: Must arrive and be checked in prior to 7pm.
Seating is limited, and attendees must RSVP in advance for admission. If you register, please plan on attending. We are ordering food for you.
If you are not a member of Utah DMC, we encourage you to join, and attend the event.
*Ticket availability not guaranteed. Tickets may not be transferred or sold. NO REFUNDS.
The Utah DMC Board Email: Info@utahdmc.org 
Tweet: @TheUtahDMC / #UtahDMC
Special Thanks to our Event Space Sponsor