We invite you to join the Utah Digital Marketing Collective at Lucid Software on Wednesday, March 20 2019

We have an amazing night planned, with two amazing speakers, that you do not want to miss.
---
Our First Presenter: Micaela Wright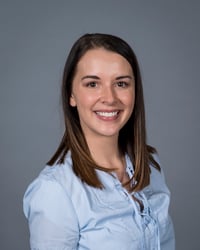 Bio: Micaela Wright manages a growth marketing team at Lucidchart, the popular diagramming application. With a database of over 11 million, her team works primarily on conversion rate optimization - including areas like trial communication & onboarding, transactional emails, reactivation flows, and batch sends.
Presentation Title: How we transitioned 12 million records to a new ESP in 8 weeks
Presentation Description: Nothing strikes fear into the hearts of email marketers like the possibility of switching email service providers—and for good reason. Switching ESPs is a massive undertaking, fraught with challenges and potential problems. See how Lucidchart moved 12 million records and hundreds of email flows in an absurdly short amount of time and get tips for facing your own ESP migration, whether it needs to happen in months or a matter of weeks.
Connect with Micaela: Linkedin
---
Our Second Presenter: Ian Shields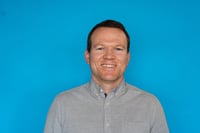 Bio: Ian Shields is a marketing operations manager with 8+ years of hands-on experience with the top marketing automation platforms: Eloqua, Marketo, Hubspot, and MailChimp. He implements marketing campaigns in a systematic, measurable and scalable way. Ian has a knack for telling relevant stories in a way that resonate. He's a sous-chef and among the few who jumped off the Corona Arch.
Presentation Title: Get More From Your Marketing Automation Platform (Even If You're Not An Ops Pro)
Presentation Description: As Harvard Business School professor Theodore Levitt put it, "People don't want to buy a quarter-inch drill. They want a quarter-inch hole!" And marketing professionals don't want to buy a marketing automation platform. They want to achieve their business goals. But that's not enough. They want to feel confident and successful. I'll share stories and examples on how I've been successful with my marketing automation platform.
Takeaways:
Learn the most intuitive way to organize your marketing automation
Learn how to easily assemble marketing campaigns
Get my preflight checklist for emails
See the value of personalization
See your technology stack integration in a new light
Connect with Ian: LinkedIn
---
Who Should Attend?:
Professional Internet Marketers
Savvy Sales Professionals
Marketing Directors, Managers, CMO's
PR and Communications Professionals
Business Owners
Anyone who wants to learn how to take digital marketing to the next level, and generate revenue for your business!
WHAT:
Actionable marketing tips & tactics
Professional networking event
Some tasty food
Valuable Q&A session featuring the presenters

WHEN:
Wednesday, March 20 2019
6pm - 7pm: Check-in, networking, food & refreshments served
7pm-8:30pm: Presentations by guest speaker(s)
8:30-9pm: Q&A and wrap up
WHERE:
Lucid Software
10355 S Jordan Gateway #105
Sandy, UT 84095
Please enter the building on the West side and go up to the 3rd floor.
COST & RSVP DETAILS
Free for all Utah DMC members. $20 for general public/non-members.
Note: Must arrive and be checked in prior to 7pm.
Seating is limited, and attendees must RSVP in advance for admission. If you register, please plan on attending. We are ordering food for you.
If you are not a member of Utah DMC, we encourage you to join, and attend the event.
*Ticket availability not guaranteed. Tickets may not be transferred or sold. NO REFUNDS.

The Utah DMC Board Email: Info@utahdmc.org 
Tweet: @TheUtahDMC / #UtahDMC
Special thanks to our Event Space Sponsor