SLC|SEM members will gather to hear keynote speaker Marshall Simmonds (
@mdsimmonds), founder & CEO of
Define Media Group, and former Director of Search for the New York Times. Marshall has been a leader in the search industry since 1997, and has worked with a number of major content publishers. (full list below.) Marshall will share key insights on the challenges content publishers of all sizes face, as part of a discussion on managing content development and enterprise search / SEO programs at scale. He'll share tips on how to deal with major algorithmic shifts (such as Panda) and look at big picture opportunities for content optimization.

Local Members & Speakers
Rob Johnson (
@Robkellas) Product Manager &
Aaron Wester (
@aaronix), Director of Analytics at
Deseret Digital Media will share their experiences integrating SEO into an organization from the ground up, with tactical tips for leveraging unique content for audience development and engagement that publishers of any size can employ.
Get to Know Utah's Search Marketing Scene
Join fellow Utah search marketers for an evening filled with ample networking time, fun, food & drink, and exceptional search expertise.
When:
Wednesday - November 16, 2011 / 6-9pm
6-7 pm - Networking – Meet & Greet time

Carving Station, Veggie Choices & Chicken Apps, Desserts
Cash Bar Available

7-8pm - Speaker Presentations / Q & A discussion
8-9pm - More Networking!
Where:
Hotel Monaco 15 West 200 South Salt Lake City, UT 84101 Transportation & Parking tips:
Why drive? Take Trax to Gallivan Plaza
Street parking free after 6pm
Valet parking available at hotel for $10
Who is Marshall Simmonds?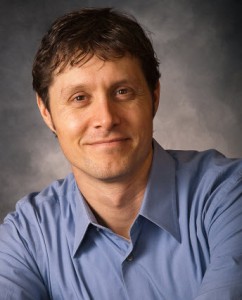 Marshall Simmonds is a pioneer and leading expert in the search marketing industry. As founder & CEO of
Define Media Group, Marshall specializes in educating enterprise organizations on bringing search and social strategies in-house and into the daily work flow. Marshall was responsible for building About.com into the most successful content network on the Internet. Acquired in March, 2005 by The New York Times, he was named chief search strategist and was responsible for strategic initiatives, maximizing traffic and search engine exposure for NYTimes.com, Boston.com, IHT.com and About.com. During his time at the NYT he grew search referrals to over 25% of total traffic. Mr. Simmonds has consulted with the biggest brands online including:
The New York Times
About.com
The Boston Globe (Boston.com)
New York Magazine
Wenner Media
Hearst Digital Publications
Time Inc
AOL
Conde Nast,
Daily Candy
Newsweek
Oprah.com
AARP
ConsumerSearch
TV Guide
ToysRUs
ESPN International
PCMag
NHL.com, Real Age
Madison Square Garden
National Geographic
Rainbow Media
Hewlett-Packard
CBS
The Canadian Broadcast Company
Readers Digest
Gawker Media
Intel
Citigroup
CitySearch
Yellow Pages
TicketMaster
Expedia
Evite
About Deseret Digital Media
Deseret Digital Media (DDM) is the largest digital network in the local Salt Lake City, Utah market (e.g. Silicon Slopes), and is the technology arm of Deseret Management Corporation (DMC). The NBC affiliate KSL.com property managed by DDM is the 2nd most highly trafficked website in the U.S. broadcast media industry just behind MSNBC. DDM is also over Deseret News, the leading Pulitzer prize winning newspaper in the Inter-Mountain West Region. Between these two primary news sources, Deseret Digital maintains one of the most successful web-first integrated newsrooms in the country.
About SLC|SEM events
Event registration is
free for all current members of SLC|SEM - please visit our
Memberships page to join as an individual or purchase corporate membership, in order to guarantee your space at monthly networking & educational events like this one. A limited number of seats may be available to non-members for purchase.