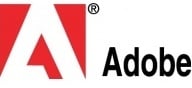 SLC|SEM is kicking off 2013 with a
bang & Bing!
First and foremost, we're beyond excited to have a new venue partner for our monthly educational events in 2013 - the brand new
Adobe building in Lehi, Utah! For our very first event of 2013, we'll be starting the New Year off with someone who really knows what he's talking
aboot when it comes to search engines.