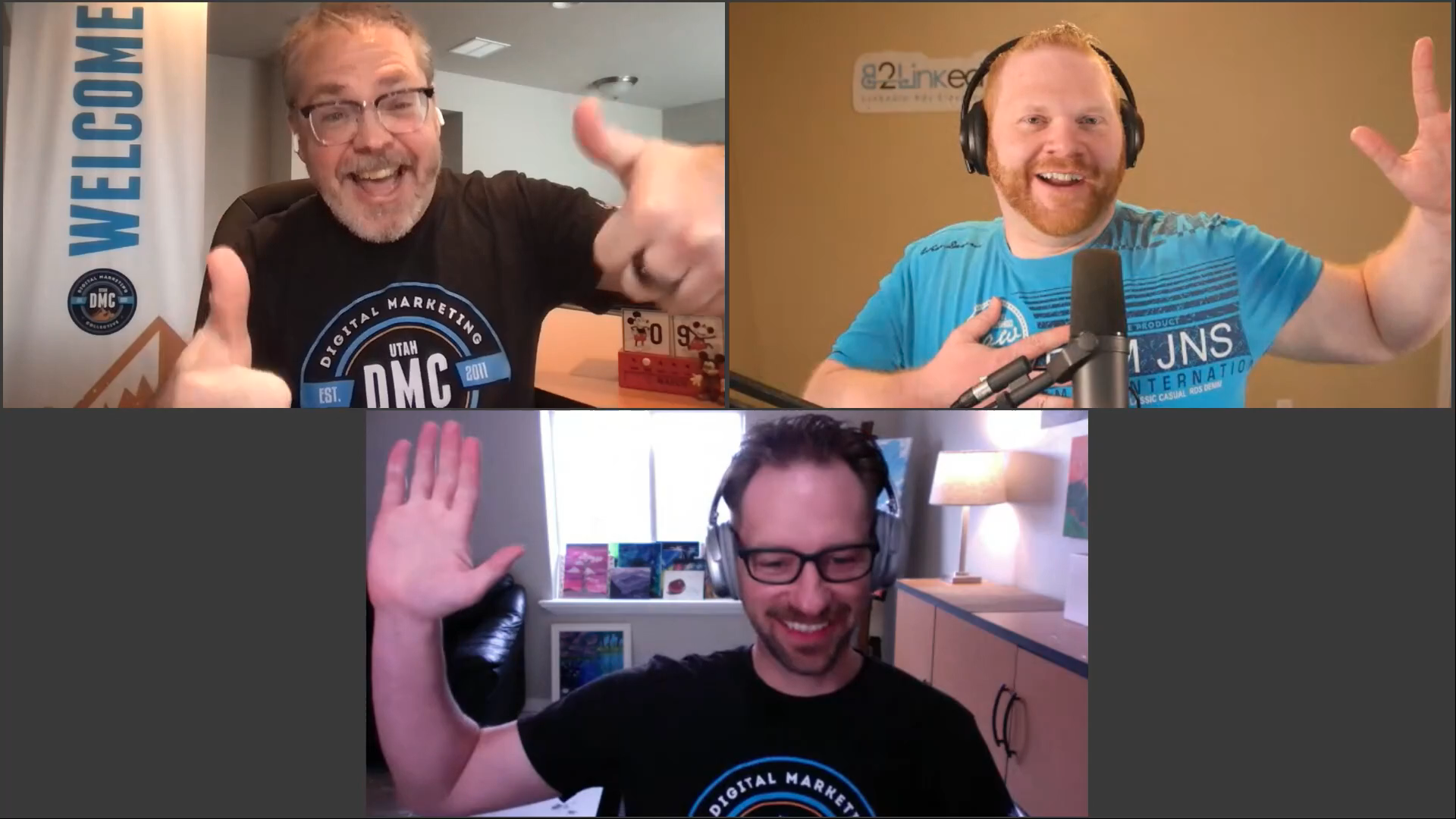 Our Guest Presenter: AJ Wilcox
Our March 9th, 2021 Utah DMC live online event featured AJ Wilcox. AJ is a LinkedIn Ads Fanatic and founder of B2Linked, a LinkedIn Ads Performance Agency, he's also the Host of The LinkedIn Ads Show Podcast, and he lives in Lehi, Utah, with his wife and four kids.

This was AJ's third time taking the DMC stage as a presenter, and we were thrilled to have him back to present: LinkedIn Ads: The B2B Marketer's Secret Weapon

AJ's agency, B2Linked, is THE agency that specializes in account management, training and consulting for LinkedIn Ads. AJ and his team of experts has managed well over 300 LinkedIn Ads accounts, and spent a cumulative $120M+ on LinkedIn Ads, which includes 4 of LinkedIn's top 10 accounts. AJ makes LinkedIn Ads rock and has the results to prove it. You could say, he's the Secret Weapon of the Most Sophisticated B2B Digital Advertisers.
Doc and David had a blast on this live broadcast with AJ, and now we are thrilled to share the opportunity for you to learn from AJ as well in this recap and event replay. (Note: This post is a high-level recap. At the end of this post you can watch the entire replay of the event with audience Q&A, as well as download his full presentation deck from the BrightTalk interface.)