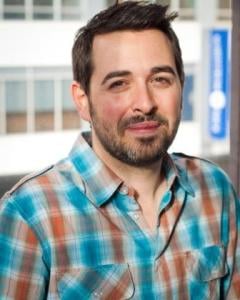 SLCSEM.org, Utah's professional association for search and social media marketers, is proud to bring the internationally known Internet marketing expert and founder of
SEOmoz, Rand Fishkin (
@Randfish), to Salt Lake City, Utah as we continue our evening series of networking and search marketing education.
Fishkin had this to say about the event:
"I'm incredibly excited to visit Salt Lake City again and chat with the SLC|SEM folks. There's long been a hotbed of web marketing and analytics activity in SLC, and I'm thrilled to see that culture continue." If that doesn't convince you to
become a member of SLC|SEM now, then we don't know what will! Current SLC|SEM members are always guaranteed seats at our events ahead of the general public. For this special event, a
limited number of non-member tickets are available for purchase for $25. If you are an online marketer in Utah, this is a can't miss event!