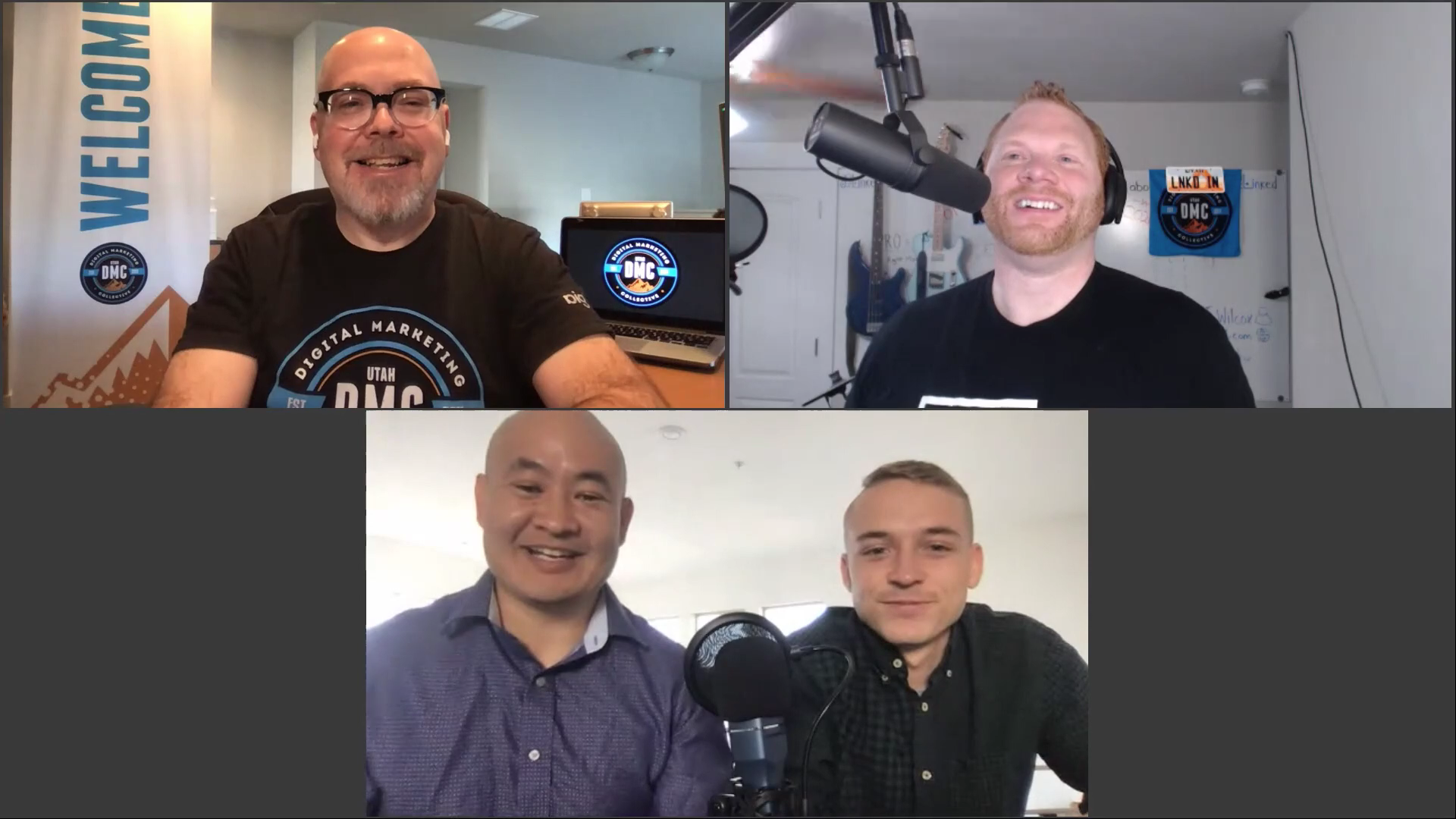 Dennis Yu is becoming a resident voice on the Utah Digital Marketing Collective scene, and as always, we are lucky to have him present to our attendees.
As the CEO of BlitzMetrics, a digital marketing company which partners with schools to train young adults, Dennis focuses a lot of his time on making connections, learning from the best, and finding ways to be relevant and persuasive to the younger audiences that he works with.
In this session, Making Your Content Go 50 Times Further: How To Repurpose & Amplify Content, Dennis brings along a counterpart: Tristan Parmley. The two share common perspectives and solutions in this organic conversation that actually centers around (surprise, surprise) video content. In this webinar, their passion for video and authentic engagement through content comes through so strong, it's palpable.