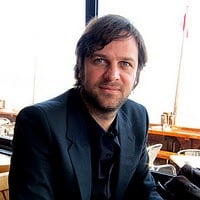 Continuing an exciting series of educational & networking evening events, SLCSEM.org will host
special guest speaker Dennis Goedegebuure
, (
@thenextcorner), VP of Internet Marketing at GeekNet on April 18th for an evening dedicated to making better business decisions through data. Online marketers often have access to an enormous wealth of web analytics data, which gives us unique insight into the behavior of prospective and current customers - the problem is, many search marketers are simply too overwhelmed with large data sets to do anything with them. In the evening's keynote, along with local member speakers, we'll discuss turning analytics data into actionable marketing strategies and how to use information to solve common business problems.