Continuing an exciting series of educational & networking evening events, SLCSEM.org will host
special guest speaker Dennis Goedegebuure
, (
@thenextcorner), VP of Internet Marketing at GeekNet on April 18th for an evening dedicated to making better business decisions through data. Online marketers often have access to an enormous wealth of web analytics data, which gives us unique insight into the behavior of prospective and current customers - the problem is, many search marketers are simply too overwhelmed with large data sets to do anything with them. In the evening's keynote, along with local member speakers, we'll discuss turning analytics data into actionable marketing strategies and how to use information to solve common business problems.
About Dennis Goedegebuure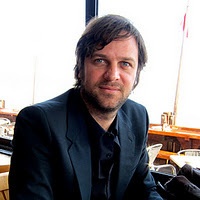 In August 2011, "Dennis G" joined Geeknet Inc. as Vice President of Internet Marketing, where he is responsible for driving more web traffic to sites such as Slashdot, Sourceforge and FreshMeat. Prior to Geeknet, Dennis G. spent 9+ years at eBay, operating in a variety of roles on the Internet Marketing team, ultimately spending three years spent leading the SEO strategy for 22 global eBay marketplace sites. Dennis' technical expertise and marketing savvy, as well as his unique brand of personality and speaking style has wowed digital marketers at events around the world, and now he's planning to share his insight with
SLCSEM members!
When: April 18th, 6 - 9pm @The_Leonardo
6 - 7pm: Food, Drinks & Networking
7 - 7:15pm : Opening Remarks by SLCSEM.org
7:15 - 9pm:
Who Should Attend:
Marketing Directors & Strategists
Marketing Analysts & Data Junkies
NOTE:
Free Tickets are only available to current SLC|SEM members on a first-come, first-serve basis.
We do ask that members pre-register for each event as early as possible so that we may plan space accordingly and open up additional tickets to non-members a week before the event. Please DO NOT register unless you or your company has already purchased a membership. You can become a member of SLC|SEM online now and be guaranteed a seat to attend networking events with an annual membership. Limited tickets may be available to non-members for a fee, if space allows. You must pre-register in advance and pay online or at the door.
VENUE: Held at partner venue, The Leonardo - the newly renovated Arts, Science & Technology Museum in Downtown Salt Lake City. Registered attendees may tour the museum (on the same day of) our evening event at a reduced entry fee of just $5 (regularly $14!). Join us for an evening of exceptional company, conversation and content. Drinks & food will be available.