SLCSEM.org, Utah's professional association for search and social media marketers, is proud to bring the internationally known Internet marketing expert and founder of
SEOmoz, Rand Fishkin (
@Randfish), to Salt Lake City, Utah as we continue our evening series of networking and search marketing education.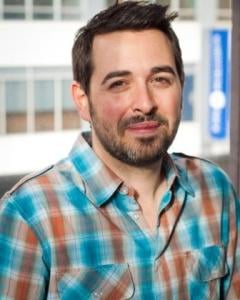 Fishkin had this to say about the event:
"I'm incredibly excited to visit Salt Lake City again and chat with the SLC|SEM folks. There's long been a hotbed of web marketing and analytics activity in SLC, and I'm thrilled to see that culture continue." If that doesn't convince you to
become a member of SLC|SEM now, then we don't know what will! Current SLC|SEM members are always guaranteed seats at our events ahead of the general public. For this special event, a
limited number of non-member tickets are available for purchase for $25. If you are an online marketer in Utah, this is a can't miss event!
When: Wednesday, October 10th, 6 - 9pm
6 - 7pm: Networking Time
7 - 8:30pm : SLCSEM Intro & Keynote by Rand Fishkin
8:30 - 9pm: Audience Q&A
Where:
The Leonardo 209 E 500 S Salt Lake City, UT 84111
Register Now:
NOTE: Free Tickets are only available to current SLC|SEM members on a first-come, first-serve basis. We do ask that members pre-register for each event as early as possible so that we may plan space accordingly and open up additional tickets to non-members before the event.
VENUE: Held at partner venue, The Leonardo - the newly renovated Arts, Science & Technology Museum in Downtown Salt Lake City. Pre-registered SLC|SEM event guests can take advantage of discounted admission to the museum prior to the event. The ticket prices are $10 for All Access Passes or $5 for Basic Admission. Admission is for operating hours only, 10am-5pm, so guests are welcome to come early to view the exhibit before the event.