Join SLC|SEM as we kick off our 2012 search marketing series on January 18th, from 6-9pm, with special guest speakers from
Bing.com's Video Search vertical and the
Sundance Institute, in honor of the annual
Sundance Film Festival, which officially runs from January 19-29, 2012 in SLC & Park City, Utah.
Since Bing.com has been an official sponsor of the Utah-based Sundance Film Festival for the last several years, we thought it only appropriate to dedicate the evening's discussion topics to Video Search activities, and talk about the audience development opportunities search and social media present to online marketers. Join us for an evening of exceptional company, conversation and content. Drinks & food will be available.
Featured Guest Speakers January 18th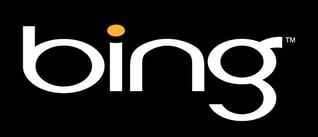 Microsoft's growing search engine now has over 30% of market share, and is sharply focused on being present in pop culture and is leveraging online video, particularly in the entertainment vertical, to grow their online audience. Bing Program Manager Troy Ma will share search data on how image and video is consumed by users, and as a result, has changed the marketing landscape for business online. He will walk through the approach Bing took to understand multimedia consumption in search, the opportunities to innovate Bing discovered in the process, and the differentiated features Bing introduced as a result.
Speaker Profile:
Troy Ma

Program Manager @Bing, Microsoft Corporation


Troy Ma is the UX Program Manager for Bing Multimedia Search, the team responsible for Image Search (
www.bing.com/images) and Video Search (
www.bing.com/videos). He has a strong passion for web development, mobile development and focuses heavily on user experience and design. Troy Ma spends a great deal of his time digging through mined data, researching and then integrating the learning into the Bing product. Prior to joining the Bing Search team, he worked as a software engineer in Microsoft Office team.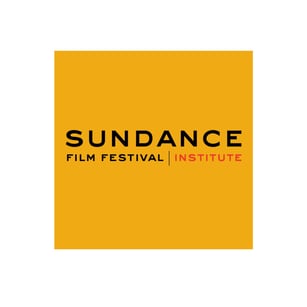 Speaker Profile:
Sundance.org - Morgan Vidakovich, Marketing Manager Morgan Vidakovich has over 10 years experience working in sales and marketing in non-profit arts and humanities and international retail. She has a BS in Marketing from University of Illinois and MBA from Nova Southeastern University. In her current role as Marketing Manager for the not-for-profit Sundance Institute, she is responsible for marketing and advertising for plans for programs including the Sundance Film Festival and the Institute's latest program, #ArtistServices, which provides opportunities for creative funding, digital distribution, and marketing support for artists. At Sundance.org, Morgan focuses on digital marketing and social media, finding the most effective ways to use limited resources to support expanding goals.
Speaker Profile:
Ash Buckles, President of SEO.com

Ash has worked in online marketing and web development since 1997 with experience in SEO, PPC, blog marketing, social media and ColdFusion development. His work includes creating an online division of a local wedding publishing company and marketing a national wedding planning site, online marketing consulting with hundreds of companies, performed agency work with hundreds of large enterprise and small businesses to increase ROI online and started a weekly #seochat on Twitter to interview experts in the online marketing space.
Introducing New SLC|SEM Venue Partner: The Leonardo
Fittingly, the January SLC|SEM event marks the beginning of our new partnership with host venue,
The Leonardo - the newly renovated Arts, Science & Technology Museum in Downtown Salt Lake City.

Beginning with this event, we'll be hosting our monthly networking and educational seminars for search marketers at this fantastic venue. Registered attendees may tour the museum (on the same day of) our evening event at a reduced entry fee of just $5 (
regularly $14!).
Event Location: The Leonardo 209 East 500 South Salt Lake City, UT 84101 Getting There & Parking:
Ride Trax Light Rail to the Library stop!
Metered street parking nearby / free in evenings (not available on 400 S.)
Paid Parking in the underground Library Square lot, accessed on the south side of 400 S.
NOTE: Free Tickets are only available to current SLC|SEM members on a first-come, first-serve basis. We do ask that you pre-register for each event as early as possible so that we may plan space accordingly and open up additional tickets to non-members a week before the event. Please DO NOT register unless you or your company has already purchased a membership. You can
become a member of SLC|SEM online now and be guaranteed a seat to attend networking events with an annual membership. Limited tickets
may be available to non-members for a fee, if space allows. You must pre-register in advance and pay online or at the door.