On February 22, 2012, SLC|SEM - Utah's professional association for search marketers - will host respected search industry leader Danny Sullivan, Editor-in-Chief of
Search Engine Land, the leading news publication for the search marketing industry.


Danny Sullivan is the leading analyst in the search engine industry, providing insightful commentary and reporting on search engine technology updates and key issues such as online privacy. Sullivan is often interviewed and quoted by major news outlets such as the
Wall Street Journal, New York Times, NPR and
USA Today, among many others, for his extensive knowledge about leading search engines such as Google, Bing and Yahoo, as well as Facebook and Twitter. In his keynote address, Sullivan will speak to the current state of search marketing, focusing on how popular search engine features can affect local / small businesses, to mid-size companies and major brands using search engine marketing (both organic and paid search advertising) to reach online consumers. Local search results, search advertising, social networks and personalized search features are likely to be hot topics of the evening's discussion, as Sullivan will take questions from the audience.
Who should attend:
SEO Specialists and Managers
Social Media Marketers
Internet Marketing Directors and Managers
CEO's, CTO's & CMO's looking for insight into search marketing
Join SLC|SEM for an evening of exceptional company, conversation and content. Drinks & food will be available. Become a member now to ensure you have a seat at this event:
http://www.slcsem.org/membership/
NOTE: Free Tickets are only available to current SLC|SEM members on a first-come, first-serve basis. We do ask that members pre-register for each event as early as possible so that we may plan space and catering needs accordingly. Please note that not all events will have non-member tickets available. Please
DO NOT register unless you or your company has
already purchased a individual or corporate membership. You can become a
member of SLC|SEM online now and be guaranteed a seat to attend networking events with an annual membership. Membership seats are non-transferable to individuals not employed by the corporation holding a membership.
PRESENTING SPONSOR: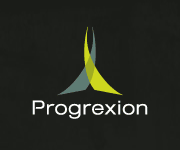 VENUE: This evening seminar for search marketers in Utah will be held at our 2012 venue partner,
The Leonardo - the newly renovated Arts, Science & Technology Museum in Downtown Salt Lake City. Pre-Registered SLC|SEM attendees may tour the museum (on the same day of) our evening event at a reduced entry fee of just $5 (
regularly $14!).