First you plant the content seeds, then you tend to your link targets and reap the rewards of sustainable search results. Good quality links are built through creating valuable content that people naturally want to link to. Learn how to repurpose and repackage your content assets through PR, social and other tactics to cultivate valuable link partnerships that will lead to long lasting success in search.

WHAT: An evening with link building and PR pros who know what it takes to attract authoritative links that will help your SEO.
Speakers:
Clark T. Bell, @Clarktbell
, General Manager/Partner, BioGrass


Clark T. Bell is a serial entrepreneur. Clark oversees the sales, marketing and customer service for BioGrass, which is a family owned and operated 800-acre turf grass production facility. He also is the president and founder of
ClutchFuse, a company dedicated to helping small businesses maximize application of all local inbound marketing. Additionally, Clark is the marketing director for
Utah BNI, Utah's #1 small business networking organization. Clark speaks regularly to trade associations and chambers of commerce, discussing lead generation, SEO and social strategies.
Janet Thaeler, @newspapergrl,
Brand Ambassador,
Avalaunch Media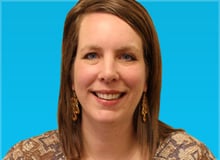 Janet Thaeler is a blogger and internet marketer specializing in optimized press releases and online PR. Janet is the author of the book,
I Need a Killer Press Release, Now What???. She won the 2009 award for "Best Social Media Content Guru" from the
Utah Social Media Club. Janet has spoken around the country to the PRSA, PRSSA, at major universities, on many marketing webinars and at conferences. She has written for nationally recognized blogs such as:
Small Business Trends
American Express OPEN Forum
Marketing Pilgrim
Jacob Parry, @bocaj03,
Senior Account Manager, 97th Floor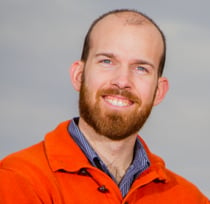 Jacob Parry is a Senior Account Manager at 97th Floor. Before working at 97th Floor, he worked as an in-house content marketer for The Wayne Brown Institute, a venture capital accelerator. He holds a degree in Strategic Communication from the University of Utah.
WHEN: Wednesday, April 17th, 6pm - 9pm
6pm - 7pm: Check-in, networking & refreshments served
7pm - 8pm: Speaker presentation
8pm - 9pm: Audience Q&A and Wrap-up
WHERE:


Adobe Technology Campus 3900 Adobe Way Lehi, Utah 84043
COST & RSVP DETAILS
Current Members:
SLC|SEM members will be sent an RSVP code via email to claim tickets 2 weeks prior to event.
Members have until 72 hours prior to the event to RSVP / claim their tickets.
Annual membership dues must be current to claim your seat(s).
If you are unsure of membership status, contact: memberships@slcsem.org
LIMITED SEATS AVAILABLE
Non-Member / At the Door Fees:
Unclaimed member tickets may be sold to the general public.
A limited number of non-member tickets may be available for purchase* one week prior to the event.
*ticket availability not guaranteed. Tickets may not be transferred or sold. NO REFUNDS.