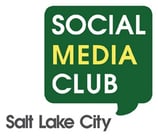 SLC|SEM & SMCSLC (
Social Media Club SLC) team up for another fun, real-life social networking event! Join us for a casual summer BBQ & meeting up with the best and brightest in Utah's search and social media marketing industry. Why attend? It's the perfect chance to meet with peers, enjoy fabulous food & a few fun activities, and it's an excellent networking opportunity to get career & job advice, meet your next star employee or find your dream marketing job in Utah.
WHAT:
Professional networking & career growth event.
WHO:
Discussion panel with guest speakers sharing their perspectives on personal career growth, how to use search & social media to get the job you
really want, what employers look for and want to see in prospective candidates. Speakers confirmed so far: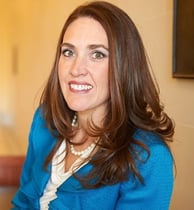 Jennifer Armitstead has over 15 years' experience as a speaker, trainer and consultant on the topic of career management and employee engagement.
Jennifer has coached thousands of people and is sought after for her unique ability to help individuals develop their personal brand and create a career management strategy.
As a corporate consultant, Jennifer works closely with management to support career development for internal employees. With training focused on career management, team building, communication, recruiting and retention, Jennifer assists managers and teams to move forward.
She is the Executive Producer and Host of Job Club Radio. Along with her guests, she discusses a variety of work related topics; such as, Career management, Leadership, Resumes, Interviewing, Recruiting, Networking, etc.
In addition to her own blog on career management and job seeking, she is a regular blog contributor to local and national sites, including Examiner, Blog Notions and Forbes. For more information about Jennifer and her services, go to: www.MovingForwardSolutions.com.
Collin Searle, @Collin_S, Social Media Manager, Intermountain Healthcare
Collin Searle has been doing social media and digital marketing for 6 years. Collin begin his career in the tech industry with a love for technologies and how they connect people. Collin performed most of his social media work at Burton Group and Gartner using social media and digital marketing techniques for lead generation.
Bret is the Founder and CEO of KURU Footwear, a web-driven comfort shoe brand. Launching the company the end of 2008, the business outlook for KURU got even worse with the economic downturn. Staring bankruptcy in the face, Bret pivoted KURU, dropping all brick and mortar channels and focusing exclusively on selling direct through the web. This new strategy has generated over 50% average annualized growth since 2009. KURU continues to grow as it delivers unprecedented support and comfort through their unique, patent-pending comfort technology that literally adapts to the wearer's foot.
WHEN:
Wednesday, July 17th, 6pm - 9pm
6pm - 9pm: Check-in, networking activities & summer BBQ - hot dogs, hamburgers, potato & pasta salad sides, lemonade & dessert!
WHERE:

Adobe Technology Campus 3900 Adobe Way Lehi, Utah 84043
COST & RSVP DETAILS
Free for SLCSEM.org members, $15* tickets for SMCSLC.org members & non-member tickets. Note: a portion of ticket proceeds will be included in a
donation made by SLC|SEM to support our friends at SEMPDX, who are raising funds for a local public library to honor the memory of a fellow search consultant's parents, who were recently lost in a tragedy.
Current Members: SLC|SEM members will be sent an
RSVP code via email to claim tickets 2 weeks prior to event. Members have until 72 hours prior to the event to RSVP / claim their tickets.
Annual membership dues must be current to claim your seat(s). If you are unsure of membership status, contact: memberships@slcsem.org
Non-Member / At the Door Fees: Unclaimed member tickets may be sold to the general public. Walk-ins / not pre-registered - $15 at the door payable by credit card only. Must be checked in prior to 7pm. *ticket availability not guaranteed. Tickets may not be transferred or sold. NO REFUNDS.