It's time for football season and the 4th quarter crunch. Sure, online retailers may get all the attention this time of year, and for good reason. It all comes down to these last 3 months of the year to make your sales goals.
If you're still looking for creative ways to spend the 'reserve budget' on holiday advertising or still need a couple of golden content ideas to push your holiday sales over the top, this is the event for you!
If you're a content publisher, B2B or other type of B2C / service based business, you still might need to do a little fancy footwork to get into to endzone before the clock runs out. Whether that means boosting pageviews, driving new leads, increasing email contacts or building out your social following, our speakers will share actionable tips & tactics you can execute on now.
Learn from fellow SLC|SEM members who have had experience all areas of online business, and walk away with ideas to hit all your targets for 2013 and look ahead to next year!
Featured Speakers: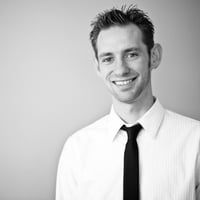 David Malmborg, Social Media Manager, Fusion-io
At Fusion-io, David focuses on multiple facets of digital marketing with heavy emphasis on social media, search marketing and content promotion.
Previously, he spent 4 years at the search agency SEO.com, David Malmborg joined the in-house marketing team at Fusion-io in 2012.
WHO:
WHAT:
SEO, SEM & Social Media Tips to meet EOY goals.

Professional networking event.
WHEN:
Wednesday, September 18th, 6pm - 9pm
6pm - 7pm: Check-in, networking & refreshments served.

7pm-8:30pm:

P

resentations by guest speakers.

8:30-9pm: Q&A and wrap-up.
WHERE:


Adobe Technology Campus

3900 Adobe Way

Lehi, Utah 84043


COST & RSVP DETAILS:
Free for SLCSEM.org members, $20 for non-member tickets.
Current Members:
SLC|SEM members will be sent an RSVP code via email to claim tickets 2 weeks prior to event.
Members have until 72 hours prior to the event to RSVP / claim their tickets.Annual membership dues must be current to claim your seat(s).
If you are unsure of membership status, contact: memberships@slcsem.org
Non-Member / At the Door Fees:
Unclaimed member tickets may be sold to the general public. Walk-ins / not pre-registered - $20 at the door payable by credit card only. Must be checked in prior to 7pm.
*ticket availability not guaranteed. Tickets may not be transferred or sold. NO REFUNDS.