With Fall rapidly approaching and the end of the year drawing near, it seemed only appropriate that this month's SLC|SEM theme was last minute SEO, SEM and social media tips to meet your end of year goals. I'm always impressed with the turnout for SLC|SEM's monthly events and can plan on seeing plenty of new and familiar faces. It's a great resource to have an association that supports Utah's digital marketing community. These events are a fantastic opportunity for networking and to hear presenters discuss the latest search marketing trends, tactics and actionable tips.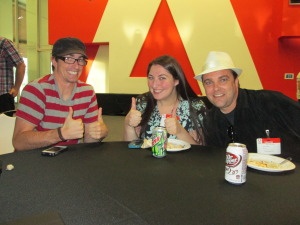 Kicking off this month's event was
Brett Stevens, a PPC Team Lead at 180 Fusion. He discussed PPC Prep for the Holidays. Here are some highlights from his presentation:
What's The Plan?
In order to successfully implement any paid marketing strategy Brett tells us we need a plan. Moving into Q4, we ideally should have a solid strategy, but with the ever-changing landscape of Google paid search, being agile in these six areas is key to success.
1. Offer Extensions
For those not familiar, an offer extension is a relatively new AdWords feature released in February of this year that provides advertisers with a way to distribute relevant offers inside their text ad to searchers. These special offers can give potential customers incentive to make a purchase.


Offer extensions can be beneficial in helping you drive traffic to your local business by publicizing promotions through your campaigns. Brett tells us it's about driving the local traffic and tracking the offer to gain insights into purchaser behavior.
How to Optimize Offers for the Holidays: Test!
Brett recommends experimenting with different discounts and promotions now in order to discover what's most appealing to customers and not wait for the holidays. Keep a close eye on what your competitors are offering and be prepared to make adjustments as needed.
2. Product Listing Ads
Product listing ads, or PLAs, are also a relatively new AdWords feature that are part of Google's shopping (sponsored) results. These results include additional information about product like price, images, and retailer name. If you're in ecommerce and you're not utilizing PLAs, you need to be because they work. Brett tells us that by utilizing PLAs, he's seen year-over-year CTR and conversions increase.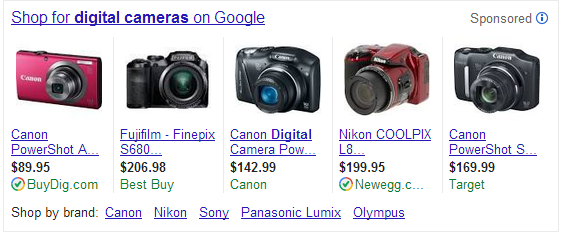 Optimizing Your Feed
Brett tells us to optimize our data feed by showcasing the products that really drive revenue and offers the following tips to help us capitalize on this feature:
Align and optimize your titles with user intent (brand, color, size).
Don't use stock images. By adding a unique product image you can distinguish yourself from your competitors.
Don't forget about mobile. With mobile now introducing PLAs and with more people shopping on mobile phones this holiday season, mobile PLAs will matter.
Create a promotional feed for Black Friday and Cyber Monday and focus on your hot ticket items
3. RLSA (Remarketing Lists for Search Ads)
Remarketing allows you to display ads to users who have previously visited your website. Brett explains that remarketing offerings have expanded beyond traditional remarketing and provides us with four components and tips on how we can optimize for the holidays.
Increase bids on lower funnel keywords
Remove higher funnel keywords from RLSA campaigns
Optimize ad text for holiday offerings
Exclude remarketing lists from primary campaigns
4. Dynamic Remarketing: Reach visitors based on the products they viewed on your site.
Test different layouts to see what resonates with your audience.
Test button colors and CTAs (shop now, buy today etc.)
Experiment with different value ad propositions (free shipping, 10% off etc.). Test them see what's working with Google offers.
Logo position (according to Brett, keeping it at the top works best). Make sure your brand is visible and standing out.
5. Similar Audiences
Similar Audiences forms an "ideal user" model based on your best user list and helps you reach potential new visitors who share these same attributes.
Use high level ad copy with a value ad proposition that will work for any item they purchase. (Free shipping on all orders, 10% off, free banana holder with every purchase!)
Add topics for control (something categorically related, maybe try "Gifts")
Narrow by demographic (Age, Gender, etc.)
6. Search Companion
Search companion is impression based remarketing that takes place within a session on Google's Display Network (GDN).
Use Text and Image ads.
Bidding between search and display, save some money and find the middle ground. Brett recommends focusing on the lower funnel keywords.
Use different holiday ad copy from what you originally presented.
I'll be the first to say I learned a lot
from Brett's presentation. In closing, he provided us with a few key takeaways including:
Offer Extensions will push your local traffic
PLAs are a must!
Don't be afraid to try some new remarketing
Test everything
Also presenting was
David Malmborg, a former SEO.com employee and current Social Media Manager at
Fusion-io who discussed achieving your SEO goals.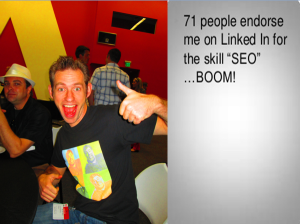 David started his
presentation by asking the broad question "
what does SEO mean?" To answer this question David, broke SEO into the following three components:
SEO 1: On-page Optimization
On-page optimization: Making sure your pages are valuable, targeted, sharable and structured content.
On-site optimization: Analyzing the way search engines are crawling, indexing and displaying your pages.
David tells us this type of SEO takes time to review and revise.
SEO 2: Relationships
Building true press relations
Contributed article/guest blog posts
The audience is the true gauge of a good placement, not the link opportunity. Focusing on building an audience and increasing brand visibility and awareness can hold more value than a link.
Pay for placement – It's O.K. to pay for a placement that will reach your target audience (just be sure to add a nofollow attribute to your outbound links)
Maximize your internal network to write, share and engage
For building these relationships and finding websites that serve your target audience, David recommends the
BuzzStream tool. For those not familiar with BuzzStream, it's a fantastic tool to build relationships, monitor backlinks and keep track of all correspondence made with link partners.
SEO 3: Social Engagement Optimization
As social media optimization continues to become an increasingly important part of any businesses' marketing strategy, creating and sharing
content created for engagement is vital to increasing brand visibility and growing your audience across social networks. In his presentation, David referenced a recent article by
Jordan Kasteller discussing a three-pronged approach to content promotion to help maximize the visibility from your social content efforts including: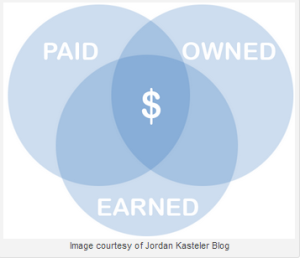 1. Grow your "Owned" reach by promoting your own content.
2. Paid promotion can be an important channel to increase visibility and reach new audiences.
3. Earned promotion from third-parties who are sharing and engaging with your content. Social shares can be seen as votes for your content and can increase traffic to your site and improve performance in organic search. "
Content marketing should be about taking people down the conversion path. From a business point of view, anything else really is a waste of time." –
Dan Bischoff
Bringing it all together
David wraps ups the night by emphasizing the importance of understanding all of the activity on and off a website, all touch-points, channels and how all can play a role in a conversion. By analyzing patterns and visitor behavior, we can understand and evaluate on how to improve the process.
Memorable Tweets from the Night
Conclusion
All in all, this month's SLC|SEM event proved to be another valuable opportunity to gain insights into refining our craft and to meet and network with other local digital marketers. If you're a Utah digital marketing professional looking to get involved with the community, you can learn more about purchasing an
individual or corporate membership here.