Relationship building is a way of life for marketers. However, many times we dig into all the various aspects of digital marketing so deep that maintaining those relationships doesn't get the time and effort it deserves. Questions often asked are "What are the best methods to discover relationships valuable to my company?" or "How can I effectively maintain relationships I've worked hard to maintain?". It is through these quality relationships that campaigns succeed and quality links are created.
Join us on April 16, 2014 to learn how to build, maintain, and track your valuable relationships.
To teach us these relationship building skills, we have three experts in relationship building coming to share their knowledge.
Featured Speakers:
Paul May, CEO and co-founder of Buzzstream:
Paul MayPaul is the CEO and co-founder of BuzzStream. Paul is a serial entrepreneur, having spent his career starting and working on early stage startups.
Prior to BuzzStream, he was a Principal at Orr Ventures, a seed venture fund, where he was brought in to serve as VP of Marketing for WaveBender. Paul has held senior roles in product, marketing, and business development at a number of successful companies, including SupportSoft, AlterPoint and BMC Software.
Paul has an MBA from Rice University and a BA from the University of Texas at Austin.
Twitter: @PaulMay | Google Plus: Paul on G+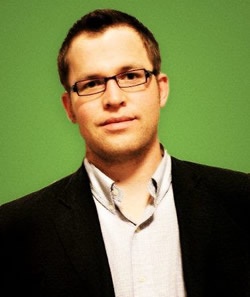 Dan Sorensen, Communications manager at Fusion-io:
Dan SorensenDan Sorensen is communications manager at Fusion-io where he creates content, builds campaigns and develops relationships with media in the enterprise technology industry.
Twitter: @Sorensenpower | Linkedin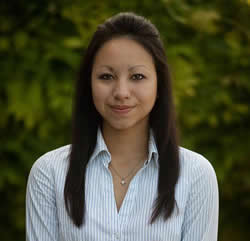 Britnee Johnston, Communications Manager at Thanksgiving Point:
Britnee Johnston is the communications manager at Thanksgiving Point. In 2013, Britnee helped Thanksgiving Point secure more than 100 news stories by developing and maintaining good relationships with the local media.
Twitter: @britneejohnston
---
After our experts share their wisdom, we will have an interactive Q&A session. During the Q&A, we invite you to ask the relationship questions that have been plaguing you. Come prepared with questions and we guarantee our speakers will come prepared with answers.
---
WHAT:
Learn how to track and maintain relationships that you have and will build from the CEO of Buzzstream, Paul May.
Discussions about relationship building and ways to discover and leverage relationships relevant and valuable to your company by the Communications Manager at Fusion-io, Dan Sorensen
Professional networking
WHEN:
Wednesday, April 16th, 6pm - 9pm
6pm - 7pm: Check-in, networking, food & refreshments served.
7pm-8:30pm: Presentations by guest speaker, panel discussion.
8:30-9pm: Q&A and wrap up.
WHERE:
Adobe Technology Campus
3900 Adobe Way
Lehi, Utah 84043
*If you are unsure of membership status, contact: memberships@slcsem.org
COST & RSVP DETAILS