Two Great Presentations You Do Not Want To Miss
Corporate Blogging Among the Fortune 500: New Research on the Current State of Owned Content Strategy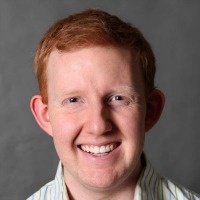 Scott Cowley, marketing strategy instructor and digital marketing researcher at Arizona State University
For many companies, content marketing is the catalyst that keeps the brand top-of-mind and helps to humanize corporate communications. But the practice is complicated when it comes to corporate blogging among the Fortune 500. Come learn about some of the innovative things the blogging F500 are doing today (peppered with a rich history of quiet failures, stops, and restarts). This first-look presentation is based on data collection completed in May 2014.
Scott Cowley was previously the head of search engine optimization at ZAGG, SEO manager at SEO.com, and blogger for Search Engine Journal prior to moving to Phoenix to pursue a PhD in marketing at Arizona State. He frequently consults with student entrepreneurs and SMBs about SEO and digital strategy and is currently editing a college textbook on digital marketing. Though still early in the PhD program, his research focuses on linking digital strategy (specifically content and social media strategy) to corporate performance. He is a BYU graduate and can be found on Twitter @scottcowley.
Performance Frameworks - a visual guide to key objective and KPIs for marketing teams and agencies.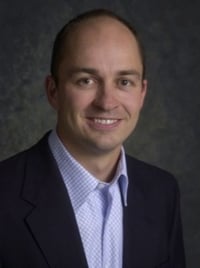 Chuck Sharp, CEO Right Intel
Understanding what success is to a company and agency can be discovered through strategic conversations and the development of a performance framework. This framework will be a visual guide that outlines objectives and supplemental KPIs to achieve goal-oriented success.
Chuck is the CEO and founder of Right Intel Corporation, a marketing intelligence software company. Current clients include Verizon, Hilton, P&G and a number of top agencies. Prior to Right Intel, Chuck founded and sold a firm that acted as the outsourced analytics group for agencies across the globe. Chuck also ran the performance analytics practice for iCrossing.
Chuck speaks at numerous industry events, including the National Center for Database Marketing (NCDM), Search Engine Strategies (SES), Association of National Advertisers (ANA), and was published in the Journal of Integrated Marketing. He sits on the board of the Information Systems Program at the University of Utah.
He is a frequent guest speaker at Northwestern University and is an adjunct professor at the University of Utah. Chuck graduated from the University of Utah and received a Master degree in Integrated Marketing from Northwestern University.
Discussion Panel / Q&A to follow featuring Dave and Chuck
WHAT:
Actionable tips & tactics
Marketers discuss failure points & ways to win with search.
Professional networking event.
WHEN:
Wednesday, May 21 from 6pm - 9pm
6pm - 7pm: Check-in, networking, food & refreshments served.
7pm-8:30pm: Presentations by guest speaker, panel discussion.
8:30-9pm: Q&A and wrap up.
WHERE:
Adobe Technology Campus
3900 Adobe Way
Lehi, Utah 84043
COST & RSVP DETAILS
Free for SLCSEM.org members, $20 for non-member tickets.
Current Members:
SLC|SEM members will be sent an RSVP code via email to claim tickets 2 weeks prior to event.
Members have until 72 hours prior to the event to RSVP / claim their tickets.
Annual membership dues must be current to claim your seat(s).
If you are unsure of membership status, contact: memberships@slcsem.org
Non-Member / At the Door Fees:
Unclaimed member tickets may be sold to the general public.
Walk-ins / not pre-registered - $20 at the door payable by credit card only. Must be checked in prior to 7pm.
*ticket availability not guaranteed. Tickets may not be transferred or sold. NO REFUNDS.
Have questions about The Art of Social Intelligence & Performance Frameworks - May 21, 2014?
Contact SLCSEM.org