2014 State Of Search – What Works, What Doesn't
Presented by Search Engine Land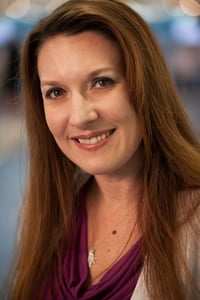 Ready to hear from the leading online marketing publication in the world? Search Engine Land is bringing best practices and top tips for search marketers in Utah on Wed July 16th gets everyone involved.
Elisabeth Osmeloski (our previous president at SLCSEM) is finally putting on her Search Engine Land hat and will share some valuable insights into the current state of search marketing! Conferences around the nation have been kicked into high gear, and plenty has changed in the search landscape.
Join us on July 16th for a different kind of event - with Search Engine Land leading an interactive presentation that will mix information with participation.
Get the latest scoop on trends in SEO, SEM and related digital marketing disciplines to find out which tactics are a FAIL and which tactics should still be a part of your marketing mix.
Follow Elisabeth on Twitter
Q&A to follow featuring Elisabeth Osmeloski
WHAT:
Actionable tips & tactics
Marketers discuss failure points & ways to win with search.
Professional networking event.
WHEN:
Wednesday, July 16th, 6pm - 9pm
6pm - 7pm: Check-in, networking, food & refreshments served.
7pm-8:30pm: Presentations by guest speaker, panel discussion.
8:30-9pm: Q&A and wrap up.
WHERE:

Adobe Technology Campus
3900 Adobe Way
Lehi, Utah 84043
COST & RSVP DETAILS:
Free for SLCSEM.org members, $20 for non-member tickets.
Current Members:
SLC|SEM members will be sent an RSVP code via email to claim tickets 2 weeks prior to event.
Members have until 72 hours prior to the event to RSVP / claim their tickets.
Annual membership dues must be current to claim your seat(s).
If you are unsure of membership status, contact: memberships@slcsem.org
Non-Member / At the Door Fees:
Unclaimed member tickets may be sold to the general public.
Walk-ins / not pre-registered - $20 at the door payable by credit card only. Must be checked in prior to 7pm.
*ticket availability not guaranteed. Tickets may not be transferred or sold. NO REFUNDS.