Wednesday, August 20, 2014.
Update: Due to a Generous Sponsorship from DigiCert the Aug 20th Event Is Now Free/Open To All Utah Marketing Professionals! Please RSVP quickly as we expect this to be a SOLD OUT event!

DigiCert is an SSL Certificate Authority (CA) and a premier, trusted provider of enterprise security solutions with an emphasis on authentication and encryption via managed PKI and high-assurance digital certificates. Headquartered in Lehi, Utah, USA, DigiCert is trusted by more than 80,000 of the world's leading government, finance, healthcare, education and Fortune 500® organizations. DigiCert has been recognized with dozens of awards for providing enhanced customer value, premium customer service and market growth leadership. For the latest DigiCert news and updates, visit digicert.com, like DigiCert on Facebook® or follow Twitter® handle @digicert.
Without the data, marketing could be a complete waste of time and money. Data can help guide your marketing strategy in the right direction
We have two excellent presenters for you this month
J. Rhett Frandsen, SVP of Corporate Strategy, Rakuten Marketing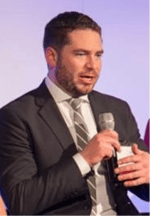 J. Rhett Frandsen was named Senior Vice President of Corporate Strategy in May 2014. He was previously Vice President of Sales and Business Development at MediaForge, which was acquired by Rakuten Marketing in 2012.
Frandsen currently provides the strategic direction for all Rakuten Marketing channel, product, and regional development. This entails providing new and innovative business strategies, guiding market positioning, and helping to build out the company's cross-channel marketing capabilities. In his previous position at Rakuten MediaForge, he helped with the creation and development of Rakuten Marketing's multi-channel marketing attribution tool, Cadence. He is passionate about creating sustainable value through innovation for advertisers, publishers, and agencies. He is an expert in the planning and implementation of emerging media and technologies that push digital marketing into the future. Prior to this role, Frandsen served in several executive positions at Rakuten MediaForge that led to its success and eventual acquisition by Japan based Rakuten. He has a B.A. in International Business from Westminster College.
Joe Martin, Manager Adobe Digital Index Team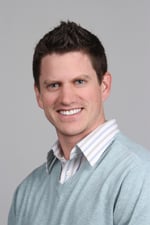 Joe Martin has a BS in Finance and a MBA in Strategy and Marketing from the University of Utah. He has worked more than seven years in consumer data analysis, corporate strategy, and digital marketing.
His reports have been featured on CNBC, WSJ, NY Times, Mashable, TechCruch, Forbes, AP, and other top tier press. He was most recently most recently quoted in Forbes and the NY Times for his findings around the World Cup. Joe is currently working as a Manager for the Adobe Digital Index team.
Understand How New SSL Ranging Factors Impact Your Website
As you have heard, Google is now using SSL/HTTPS as ranking factors for websites.
How is this going to impact search, now and in the future?
Is it best to be an early adopter?
How can you as an SEO, or agency, help your clients with the transition?
Brian Trzupek, VP of Strategic Projects, DigiCert Inc.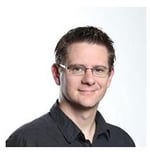 Mr. Trzupek brings his analytical expertise on many security subjects including PCI DSS, SaaS, cloud computing, vulnerability assessment, and TCP/IP. He is currently the VP of Strategic Projects at DigiCert where he oversees many partnerships and various initiatives designed to build value for DigiCert customers.
He previously worked for more than six years as VP of Managed Identity and Authentication at Trustwave where he helped fight cybercrime, protect data, and reduce security risk. Prior to Trustwave he was a founder of Creduware Software, Inc. a company that automated credential password and digital certificate renewal and installation, as well as policy based application monitoring.
So, be sure to join us on Wednesday August 20th.
Learn what data is important, and how you can use it to create marketing sttrategies that work!
Q&A to follow featuring presenters
WHAT:
Actionable tips & tactics
Marketers discuss failure points & ways to win with search.
Professional networking event.
WHEN:
Wednesday, August 20th, 6pm - 9pm
6pm - 7pm: Check-in, networking, food & refreshments served.
7pm-8:30pm: Presentations by guest speaker, panel discussion.
8:30-9pm: Q&A and wrap up.
WHERE:

Adobe Technology Campus
3900 Adobe Way
Lehi, Utah 84043
COST & RSVP DETAILS
Free for SLCSEM.org members, $20 for non-member tickets.
Current Members:
SLC|SEM members will be sent an RSVP code via email to claim tickets 2 weeks prior to event.
Members have until 72 hours prior to the event to RSVP / claim their tickets.
Annual membership dues must be current to claim your seat(s).
If you are unsure of membership status, contact: memberships@slcsem.org
Non-Member / At the Door Fees:
Unclaimed member tickets may be sold to the general public.
Walk-ins / not pre-registered - $20 at the door payable by credit card only. Must be checked in prior to 7pm.