Join us Wednesday (9/17/2014) from 6:00pm-9:00pm at the Leonardo Museum in Salt Lake City.
Join us Wednesday (9/17/2014) from 6:00pm-9:00pm at the Leonardo Museum in Salt Lake City.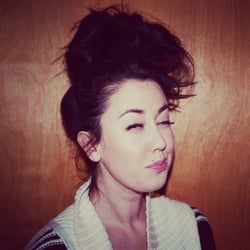 Shante Schroeder
Lead Digital Marketer, 97th Floor
Shante will be discussing the techniques she uses which have proven to consistently drive her largest clients amazing results. During her presentation you will learn how to execute professional-grade strategies & how to best utilize evergreen and series-driven content, co-creating content with influencers & new media opportunities.
As they say, "the proof is in the pudding" - and Shantel is bringing a bucket of pudding. Expect to be blown away by the case studies/stats/etc that will show you just how valuable a real content marketing strategy can be!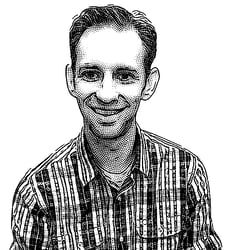 David Malmborg
VP of Marketing and Customer Experience at Right Intel
A Content Strategy You Can Live By
He is also VP of SLCSEM. He has managed content strategies with SEO and Social Media for a few tech companies. He as worked both agency life and in-house marketing teams. He is not known for is garden and immaculate lawn but he loves to try.
David was at the recent Content Marketing World event, and he will be sharing some of the best information he learned.
Stay informed of all things #SLCSEM by following us on Twitter. http://twitter.com/slcsem
Remember: Come hungry & thirsty
You know how we do things at The Leo! ;)
Q&A to follow featuring presenters
WHAT:
Actionable tips & tactics
Professional networking event.
WHEN:
Wednesday, Septermber 17th, 6pm
6pm - 7pm: Check-in, networking, food & refreshments served.
7pm-8:30pm: Presentations by guest speaker, panel discussion.
8:30-9pm: Q&A and wrap up.
WHERE:

The Leonardo
209 E 500 S
Salt Lake CIty, UT 84111
COST & RSVP DETAILS
Free for all SLC|SEM members. $20 for all non-member and public ticket sales.
Must be checked in prior to 7pm
*ticket availability not guaranteed. Tickets may not be transferred or sold. NO REFUNDS.
The SLC|SEM Board Email: Info@slcsem.org
Tweet: @SLCSEM / #SLCSEM