Digital Marketing Conference: Expanded Agenda for September 2, 2015

Haven't Registered Yet? Registration Closes Soon -
Click Here to Reserve Your Seat.
---
Keynote Speakers:
---
Lee Odden: TopRank Marketing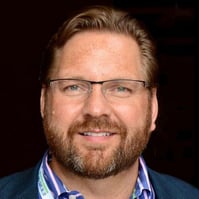 Be the Best Answer: The Role of SEO in an Integrated Marketing Mix Even though there's a shift in digital marketing from an emphasis on search results to focusing on customers, it doesn't mean search isn't important. The modern customer's journey extends across channels and devices, so it takes an integrated approach to truly stand out and inspire customer action. In this presentation, Lee Odden will help attendees understand:
The top digital marketing priorities based on a new survey of brand marketers.
How to architect a customer and content-centric approach to digital marketing .
How one content program attracted over 1,000 leads with no SEO. And how many more if we had used SEO.
A framework for creating meaningful content that's optimized, socialized, publicized and influencer activated.
Lee Odden is a consultant, author, and CEO of
TopRank Online Marketing, a digital marketing agency serving companies like Dell, LinkedIn, and McKesson with influencer and content marketing services. As an international speaker and author, Lee publishes the only content marketing blog ranked #1 three times by Content Marketing Institute. He has contributed to numerous books and publications and has been cited by The Wall Street Journal, The Economist and Forbes for his expertise. Connect with
Lee on Twitter
---
Duane Forrester: Bing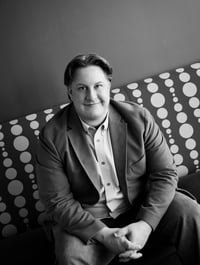 Duane Forrester has over 15 years' experience in the search, social and digital marketing fields, and is also the author of
How To Make Money With Your Blog and
Turn Clicks Into Customers, published through McGraw-Hill. Along the way, Duane has worked in marketing & PR with Caesar's Palace, run his own websites, communities and consultancy, worked for small and enterprise publishers online and currently works with Bing where he helps run their Webmaster program. Prior to this, he ran the SEO program at MSN. He has been featured on
NYTimes.com,
Forbes.com,
Enterprenuer.com,
SearchEngineLand.com and served as a Board member with SEMPO (Search Engine Marketer Professionals Organization), where he founded the InHouse Committee and SEMPO's annual Industry Salary Survey. Connect with
Duane on Twitter
---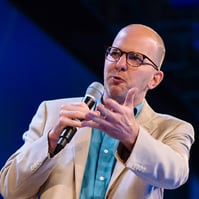 Cyrus Shepard: Moz Head Smacking, Value-Added SEO for Modern Humans and Robots
Abstract: Can SEO actually add magic to make your visitors happier?
We'll explore non-obvious marketing concepts to add to your SEO toolbox to up the value of what you are selling, publishing, and promoting online.
Bio: Cyrus Shepard heads Audience Development at Moz. His team produces resources to help engage, empower, and educated the global SEO community. The Audience team publishes the famous Moz Biog and the Moz Top 10, and also major content pieces such as the Beginner's Guide to SEO, Search Engine Ranking Factors, and more. Cyrus is deeply passionate about the power of SEO and teaching successful techniques to others."
Connect with Cyrus on Twitter
---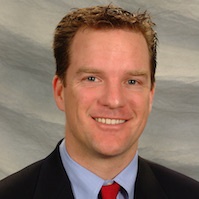 David Locke: Utah Jazz David Locke enters his sixth year as the radio play-by-play voice of the Utah Jazz, having spent the majority of his career in radio in Salt Lake City and Seattle. Locke originally began his radio career in Los Angeles in 1992 at KIEV before moving to Salt Lake where he hosted the morning show at The Score. Locke then left for KISN as the station's mid-day radio host where he also was a pre and postgame reporter for Jazz games. In 1995 he was hired to develop 1320 KFAN, serving as program director and afternoon drive host while also hosting the Jazz's pregame, halftime and postgame shows. With Locke at the helm, 1320 KFAN was the highest rated sports station in the Salt Lake City demographic of men 25-54. Locke's show reached its peak in the spring of 1998, ranking first in both FM and AM radio with adults 25-54 in the country. In 1998, Locke moved to the Northwest, spending eight years as the host of "Sonics Talk," the Sonics' radio pregame, halftime and postgame shows on Sports Radio 950 KJR AM. Lock also wrote a weekly column for the Seattle Post-Intelligencer newspaper. Connect with
David on Twitter
---
Session Speakers:
---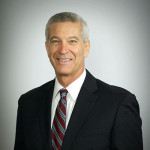 Dr. Scott Baird: CEO & Founder of Griffin Hill
Presentation
: How to Improve Success
Speaker Bio
: Dr.
Baird brings over 25 years of business performance research and consulting experience to Griffin Hill. Dr.
Baird's innovative breakthroughs in human and organizational performance constitute a new technology that elevates organizational performance on a sustained basis.
---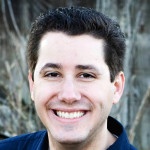 Rick Galán: Director of Digital Marketing, Blendtec
Presentation: Measuring what Matters: Building Valuable, Efficient and Effective Reporting
Speaker Bio: Rick is the Director of Digital Marketing at Blendtec, makers of the worlds most advanced blenders. He works with an amazing team to build programs to engage with customers across all their digital channels and properties.
Rick has a 10-year history of performance marketing in enterprise ecommerce such as 1800contacts and Overstock.com
He has a wife, 5 kids, and almost never sleeps.
---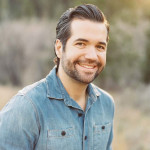 Mike Templeman: Founder of Foxtail Marketing
Presentation: Stop, Collaborate and Listen: Demand Gen Strategies That Drop The Mic
Speaker Bio: Mike Templeman is the CEO and Founder of
Foxtail Marketing, a digital demand generation firm. He is passionate about tech, marketing and startups. When not tapping away at his keyboard, he can be found spending time with his wife and kids. He is also Canadian... or more importantly, he is Canadian.
---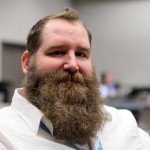 Matt Siltala: President of Avalaunch Media
Presentation: The Power of Interactive Video
Speaker Bio:
Matt is an online search industry leader and President of
Avalaunch Media. Matt's clients have included companies like Go Daddy, Sales Force, The Home Depot, and At Task. Because of Matt's passion for the online industry and all things IT, he loves collaborating with other industry leaders and speaking at search conferences like Pubcon, SMX, and Search Engine Strategies, and at other events and Universities across the country. Before forming Avalaunch Media, Matt co-founded Dream Systems Media in 2005, and has started several highly successful e-commerce businesses beginning in 1998. When Matt isn't launching a new company or helping build value for his client's, he enjoys traveling with his beautiful wife and 3 kids. During their travels, he especially loves showing his kids new things. Connect with Matt on Twitter:
@Matt_Siltala
---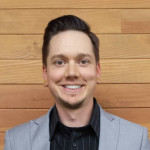 Jordan Kasteler: Director of SEO for MWI
Presentation: Push Your Content to the Next Level
Speaker Bio:
Jordan Kasteler is the Director of SEO for the agency,
MWI. He has been involved in digital marketing since 2001, running SEO and content marketing programs in a variety of settings. He has worked in the non-profit sector, client-side, agency-side, entrepreneurial-side, and as an independent consultant for companies such as Overstock, BlueGlass, and PETA. Jordan is considered an industry expert, regularly contributing to publications like
Search Engine Land and
Marketing Land,
internationally speaking at conferences like
SearchMarketingeXpo (SMX), Search Engine Strategies (SES), and
Pubcon, and is the author of
A to Z: Social Media Marketing.
---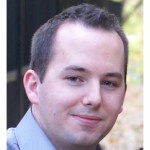 Rob Johnson: Director of eCommerce at Deseret Book
Presentation: Top 5 mistakes I Made Replatforming a Multimillion Dollar eCommerce Website
Speaker Bio:
---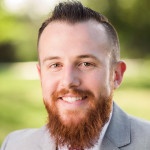 Garret Stembridge: Content and Social Marketing Manager at Extra Space Storage
Presentation: How a Boring Storage Company Made a Viral Video and How You Can Too
Speaker Bio: Garret manages the content and social media strategy and efforts for Extra Space Storage. He not only works to make storage engaging (not always an easy task) but also produces content that drives brand awareness and SEO impact to propel Extra Space Storage forward and remain an industry leader in the self-storage space.
---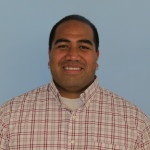 Sam Fonoimoana: Director of Marketing Analytics at DOMO and Owner at Fahui Consulting
Presentation: Beast Mode B2B Optimization: Maximizing That ROI
Speaker Bio: Sam's passion is using data to drive the business forward. He has spent his career in the Utah tech scene at places such as One on One Marketing, Ancestry.com and DOMO. His work experience spans across all parts of the organization from finance to marketing to product. Sam's skill set crosses multiple disciplines including financial modeling, statistics, data science, BI, and web development (both client-side and server-side). One of Sam's specialties is building marketing spend optimization tools - for both B2C and B2B companies - so that channel managers can optimize their budgets to ROI rather than just the form fill. Sam currently serves as the Director of Marketing Analytics at DOMO and owns Fahui - a marketing analytics consulting company. He received his MBA from Brigham Young University.
---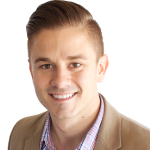 Chris Dayley:
Owner of Dayley Conversion
Presentation: Mobile Conversion Optimization - What You Need to Worry About
Speaker Bio: Chris is a digital marketing entrepreneur with a passion for helping businesses improve website design through data-driven testing. His company provides full-service A/B testing for businesses, including design, development, and test execution to help businesses learn more about their users and improve on-site conversion rates.
---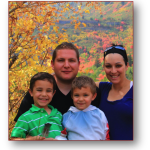 Luciano Pesci: Co-founder & CEO of Emperitas
Presentation: How to Touch Your Customer Without Being Creepy
Speaker Bio: Founder, Utah Community Research Group at the University of Utah Teach: Applied Research & Analytics, American Economic Development, Intermediate Microeconomics, and Statistics. Co-founder & CEO, Emperitas

---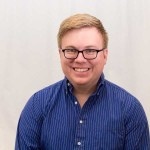 Dustin Nay: WordPress Performance Specialist at Eighty & Eight
Presentation: Site Speed 101: How to Get Your Site to Load in 1 Second or Less
Speaker Bio: Dustin Nay is a WordPress performance specialist and founder of Eighty & Eight; obsessed with efficiency; passionate about WordPress, food, music, and personal development; and a wannabe lifehacker. Dustin and his wife run a food blog together, GeeksintheKitchen.com, where they experiment with new and different foods and techniques. Dustin is married, has a one-year-old daughter, and a loving cat with permanent Stockholm syndrome.
---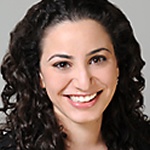 Jessie Mamey: Vice President of Digital Acquisition at Revana Digital
Presentation: Harnessing the Power of Omni-Channel Data for Acquisition in SEM and Display
Speaker Bio: Jessie Mamey is the lead strategist for online media, focused in permission-based email and display for direct response and performance-minded advertisers. Jessie's start in direct response was at a full-service offline and digital agency. She provides Revana Digital clients a thorough understanding of traditional and digital media and an integrated marketing mindset. Her start in paid search several years ago combined with her campaign management experience has provided ample opportunities to uncover the benefits and nuances of SEM, email, display and affiliate marketing channels. Jessie has been a driving force in challenging the traditional display and email model, working to bring a more transparent experience and explanation of email and display's targeting and optimization technologies. She has helped propel campaign growth for clients in automotive, insurance, pharmaceutical, health & beauty, technology, non-profit and travel verticals. Jessie is an alumnus of Occidental College where she received a degree in Cognitive Science and Music.
---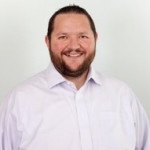 Bryant Garvin: CRO & Mobile Evangelist at Bryant Garvin Consulting
Presentation: Explode Revenue with Conversion Rate Optimization
Speaker Bio: Bryant uses his 18+ years of sales & marketing experience to help companies win with Mobile, CRO, & Paid Media Strategies.
He got his start in SEM as an account manager at Lycos. Since then he has worked both in-house for companies like Choice Hotels & Purch Group, as well as a consultant for 100s of companies including GreenDot, Naturasil, DiamondStudsWholesale, Iconixx, ThosBaker, Rubber Flooring Inc, and more
Bryant helps medium to large enterprise businesses cut the fat from their marketing while helping them refocus on improving revenue & profits. He is passionate about helping companies improve their mobile user experience & employing strategic conversion rate optimization tactics to make huge gains in revenue.
Agencies have a love hate relationship with him.
He is a strategic advisor to several companies and he has been "affectionately" dubbed The PPC Dictator by the #PPCChat community. He can be bribed with Rockstar Recovery drinks, Bacon, and cool tech.
---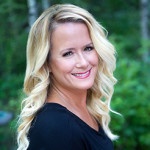 Jana Francis: Founder and President, Steals.com
Presentation: Speaker Bio: Before founding Steal Network, Jana spent her career specializing in advertising and marketing for technology and internet companies in Silicon Valley, California, and for KSL, the largest media company in Utah. Jana's motivation to start her own company came on her drive back to her corporate job after maternity leave with her latest baby. Her love of online deal hunting (her friends called her the "dotcom princess") and her quest for finding the most sought-after baby products at steep discounts were the catalysts for a new kind of website. Only having $5,000 in savings, a burning ambition to succeed and 18 months of planning, she partnered with
Rett Clevenger and created Steal Network. In April of 2008, with her seven plus years of broadcast media experience and Rett's e-commerce experience they launched BabySteals.com, the first website in the Steal Network family. Six months later she left her 12-year career in the corporate world for good. Jana and Rett were Utah Finalists for Ernst & Young Entrepreneur of the Year for 2012 and 2013, and Jana was one of Utah's 30 Women to Watch for 2013.
ana Francis: Founder and President, Steals.com
Presentation: Speaker Bio: Before founding Steal Network, Jana spent her career specializing in advertising and marketing for technology and internet companies in Silicon Valley, California, and for KSL, the largest media company in Utah.
---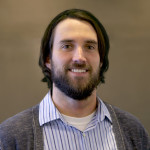 Dallin Price: Assistant Director, Paid Search at Progrexion
Presentation: Audience Personalization and Ad Copy Tips
Speaker Bio: Dallin is the Assistant Director, Paid Search for Progrexion Marketing. A veteran of the young PPC industry, Dallin Price has been directly involved in the Paid Search sphere for over six years. Dallin has worked with both the product and operations teams to build products and processes to drive client value. He has a background in operations and fulfillment managing PPC teams and developing training programs. A true industry aficionado, Dallin has an unquenchable thirst for knowledge and is passionate about all things PPC. Outside of work, Dallin has developed a growing love for cooking, enjoys designing and printing tee shirts, and is a true to heart Basketball Jones.
---
Live Band | Foreign Figures | 5:30 pm- 7:00 pm
---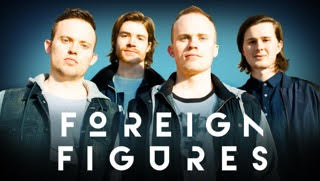 ---
A Special Thanks to All the Sponsors that Made this Event Possible:
---
Platinum Sponsors

Our primary operation is to partner with organizations that service small and local businesses and who want to provide quality SEO to their clients. Using our proprietary technology and services, we are able to integrate with the largest media companies in the market to deliver cost-effective and scalable SEO solutions.
---
Gold Sponsors

We provide a full range of services through our well-known brands Lexington Law and CreditRepair.com, the market leaders in consumer credit report repair.Headquartered in Salt Lake City, Progrexion sets the standard for quality customer service and operating efficiencies within our field. Our patent-pending technologies demonstrate a great capacity for creativity and innovation within the consumer advocacy market space. Progrexion has literally reinvented the credit repair enterprise.As advocates for fair, accurate, and relevant credit reporting for all American consumers, our 1,500+ employees have come to understand that they hold the keys to bettering the lives of hundreds of thousands of clients each year. They operate the technology and support services that enable consumers to repair their credit and realize their financial dreams.Our Mission "We improve the lives of our customers through ensuring they have a fair credit report, thus having greater means and opportunity to achieve their personal financial goals."
---

Revana understands that building and executing modern-day sales outreach and digital marketing programs can be overwhelming and prohibitively expensive. So, why lose years developing sophisticated customer analytics systems and waste thousands of dollars stitching together individual technologies when you can invest in technology-enabled sales and digital marketing services that do it all for you?Revana is dedicated to helping companies invest in outcomes, not components. That's why Revana offers end-to-end sales and digital marketing solutions that include the best technology, people, and practices.
---
Silver Sponsors

Not Your Typical Marketing Agency

Stryde is a industry leading content marketing company located in Salt Lake City, Utah. Our team is made of of a group of marketers (25 years combined experience) and seasoned business owners (113 years combined ownership & management experience) who are extremely passionate about helping small and large companies grow their brands and revenue through both online and offline content creation and promotion strategies.
---
Bronze Sponsors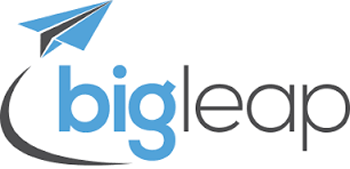 Founded in 2008 by CEO Bryan Phelps, Big Leap helps clients big and small connect with potential customers. We're an internet marketing company that focuses on developing unique and creative strategies for each and every client. We take a holistic approach to online marketing. We care about improving. We are a full-service agency and are staffed by a variety of skilled experts, who specialize in everything from PPC to online PR to graphic design.
---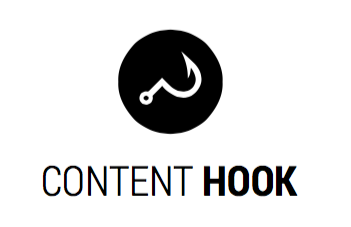 We have a passion for creating digital content that grows businesses. Today, people are calling that content marketing. Twenty years ago, they just called that good marketing.We are owned by Utah Media Group and have a strong partnership with Utah Business Magazine. Our clients have access to their resources — including more than 45 writers, designers and professional content creators — and their unique distribution methods to get massive reach with your content.ExperienceWe have experience across many industries, specifically in health, finance, entrepreneurship, B2B, tech, and human resources. Our content creators have a long history writing in niche specific industries, and have done so for large publications like The New York Times, The Associated Press, The Salt Lake Tribune, The Deseret News, ESPN, and others. Why should you care about that?Because 0% of our writers are intro-level talent just out of college. Not many agencies can say that all their content is produced by award winning journalists and experienced marketing professionals.
---

Our purpose is to produce relevant and timely content and distribute this content through unique and effective marketing channels for the promotion and acquisition of customers, all with a focus on consumer-branded products and services.
---

Moz started up in 2004, and we've been on an epic ride ever since. From our beginnings as an SEO consulting company to launching the first Pro app in 2007, we've tried to stay true to our core beliefs—TAGFEE—and to deliver an exceptional experience for our community and subscribers. We owe a huge thanks to our community for joining us on this awesome journey, and we hope that you'll continue to be a part of our story.