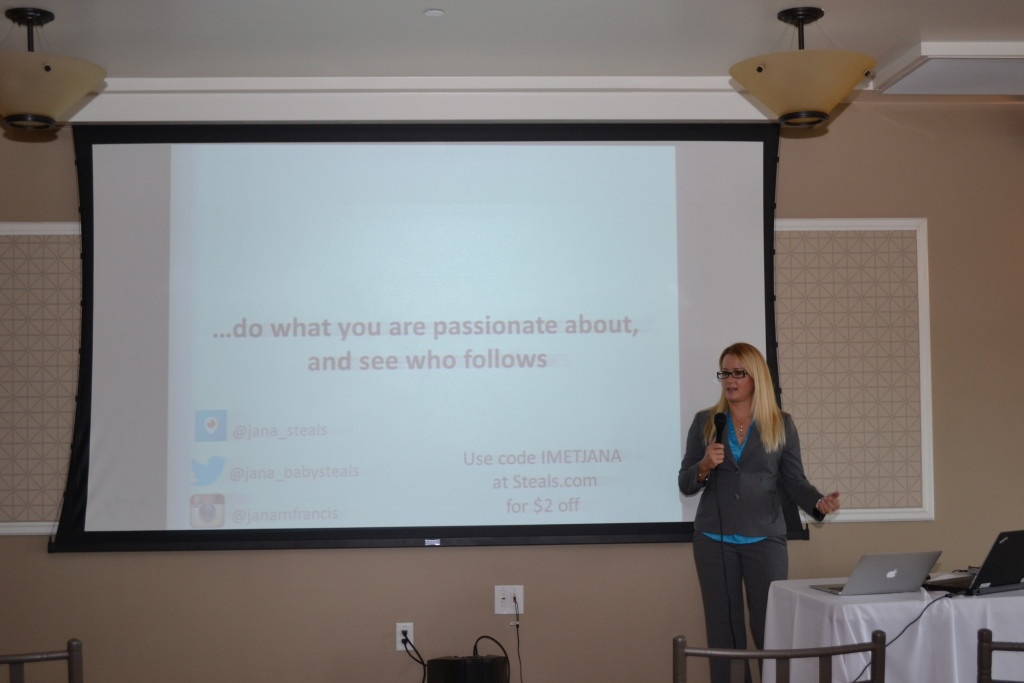 Jana Francis, Founder and President of the Steals.com network of websites spoke on entreprenuership in the Big Leap Room. Jana openly admitted that she didn't do presentations or speak publicly very often but we couldn't tell.
Before founding Steals.com, Jana spent 12 years in Corporate America, specializing in advertising and marketing for tech and internet companies, including a 7 year stint in broadcast media for KSL in Utah. As she concluded maternity leave and prepared to head back to her corporate job, she was sparked with the motivation to succeed doing her own thing. From that motivation, she launched BabySteals.com. It only took her six months to leave here corporate career for good.
In looking at the growth and sales of the company, Jana saw a large spike when she decided to take it full-time and then another large spike when her partner decided to also work full-time. She said it is difficult to split your time if you really want to make it work. "It comes down to grit, hard work, and passion."
Here are a collection of the other notable things Jana stated about being an entrepreneur:
Hard work beats talent when talent doesn't work hard.

Companies are teams, not families. Don't confuse the two.

Do at least one thing every day to get ahead.