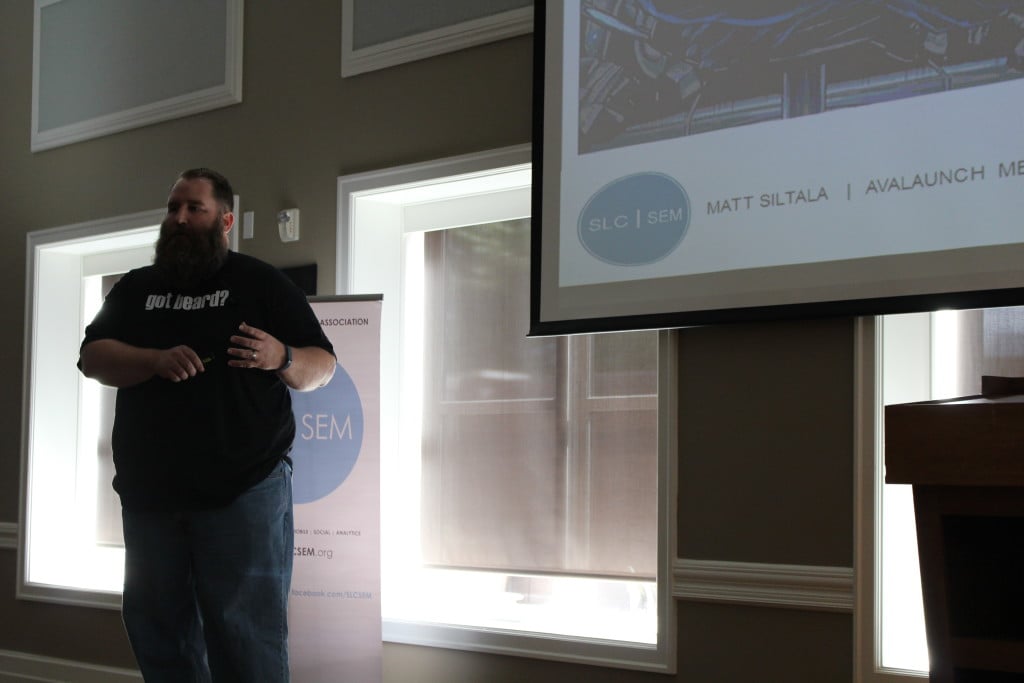 Matt Siltala is the president and founder of Avalaunch Media. His presentation was called "The Super Power of Interactive Video," which focused on the creative side of interactive content. Matt started his presentation with a staggering fact: 183 million Americans watched more than 48 billion videos in January 2014.
The Power of Visual Content
As marketers, we may be sick of infographics, we may be sick of talking about interactive content. But this is something that's exciting. Matt shared an example of an infographic he created that went viral with over 202k views. With this example, he reminded eveyone that it's important to know how it can continued to be shared. He said, "You could do so much with this piece, there's great long term value." If you're still unsure of the value of visual content, consider social media. There are currently 70 milion Pinterest users. The platform has grown faster than any other independent site in history. Instagram has tons of active users and is gaining more traction everyday. There is a better way to engage audiences online.
Interactive Videos
How many people have heard of interactive videos, let alone how many are using them? You can get a gold mine of data and analytics from interactive videos. Here are three reasons why marketers need to use interactive video:
Consumers want to take an active role in their brand experience:

Passive advertising is best for passive devices. For example, billboards don't need to be interactive. Interactive advertising is best for interactive devices, like mobile.

Interactive video outperforms static pre-roll in every category:

The awareness level in interactive pre-roll improved by 51%
Engagement rate increases by 65%
Activity rates lift by nearly 174%
Completion rates are 20% better
Click-thru rates jump by 81%

All the user-behavior can be tracked through analytics:

User behavior
Lead intelligence
Response rates
Hover and click-thru rates
Matt left us with these final insights on interactive content:
If you get people to interact, they spend a lot more time with your brand without you paying for it
Smart marketers use interactive video to shape future campaigns
We can learn a lot more about user intent through an interactive campaign than by doing static content
Facebook is catching up to YouTube in video advertising arms race. With an estimated 2 trillion video views compared to YouTube's 3 trillion in 2015, Facebook stands to be an even stronger rival for ad dollars. And we all know Google doesn't like to lose. Now is the time for marketers to embrace interactive content.