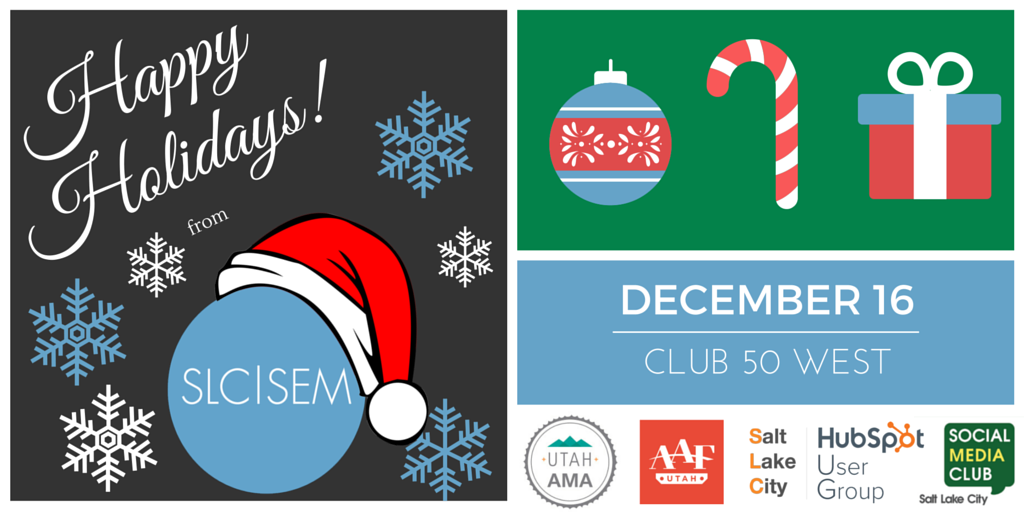 Happy Holidays from SLC|SEM! We had a wonderful time celebrating with everyone at our holiday lunch and mixer, hosted at Club at 50 West. We joined with several other Utah marketing groups to network and participate in a food drive for the Utah Food Drive. A special thanks to the following groups for joining us:
AAF Utah
Utah AMA
Social Media Club of Salt Lake City

SLC

Hubspot User Group
Together, we were able to collect 90 pounds of food and $458.00, which will assist the Utah Food Bank in providing 1,865 meals to hungry Utahns. Thank you to everyone who donated.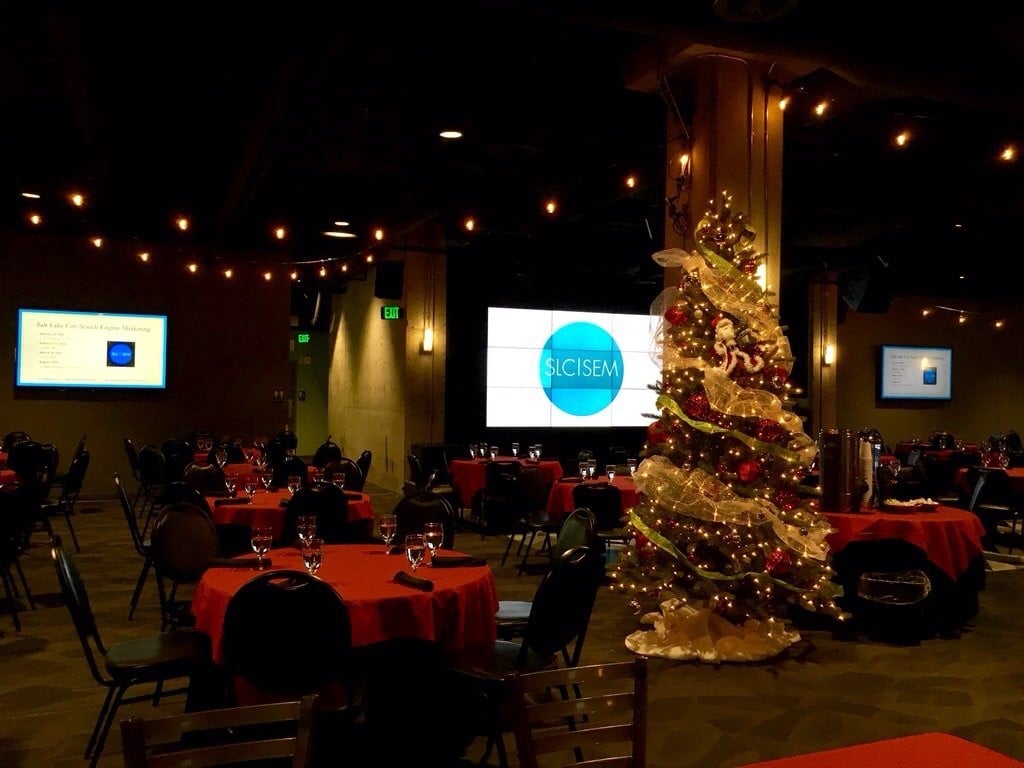 https://twitter.com/davidmalmborg/status/677251290011967494 Thank you to all who participated in our 2015 events. We had several great speakers, enjoyed meeting tons of new digital marketers, and even held our first
all-day digital marketing conference. Here's to 2016!