We kicked off another exciting SEM event this month with an insider's look into Brand Storytelling. This event featured Cheryl Snapp Conner of SnappConner PR and Ryan Goodwin of LifeVantage, two engaging speakers who left our audience feeling inspired, empowered, and better prepared to tell animated brand stories of their own.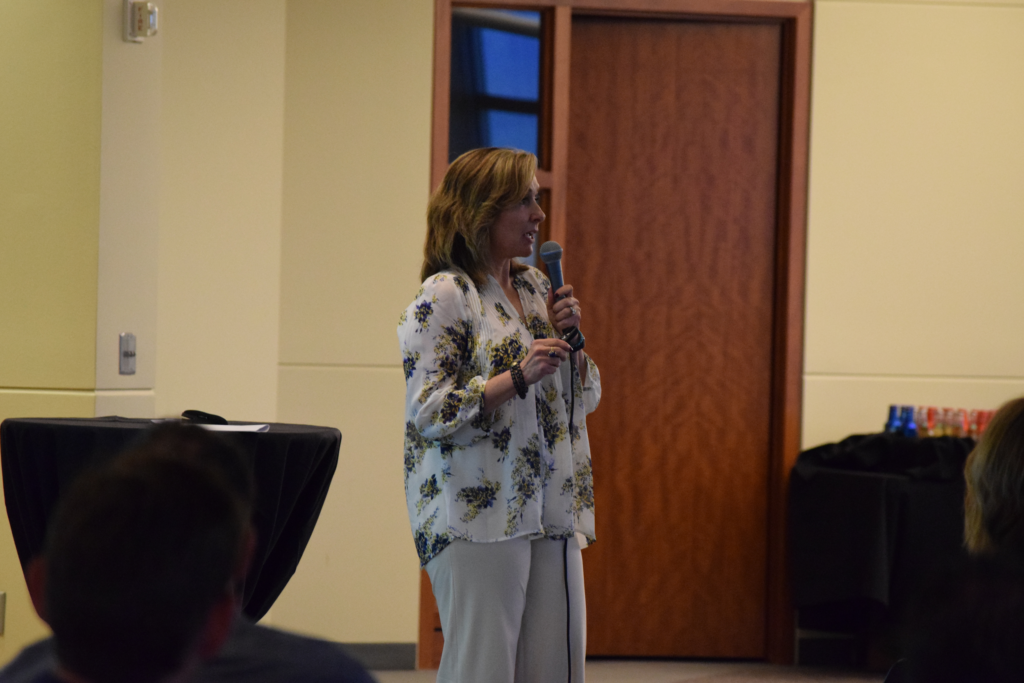 What Goes Into a Good Story?
Cheryl started off with a reminder that good stories go way beyond the purpose of gaining credibility and a following. A good story is captivating, engaging, educating, and interesting.
When writing a story or coming up with a topic, readership should come first. Cheryl emphasized that, as a writer, you're in a service role. You need to offer people value - something that benefits them in a measurable way. Regardless of what or where you post, authenticity is key. It has to be genuine and legitimate.
Cheryl offered some helpful questions to consider when coming up with a story idea: is it fun? Is it teaching people about something useful? Is it helpful in a measurable way? What value do you offer?
Where To Post
Cheryl recommends LinkedIn as a great medium for publishing. When you publish something on LinkedIn, people read it because because they want to engage and start a dialogue. Your reach may not be as high as Facebook or Twitter, but you're reaching a more actively engaged audience.
Cheryl offered insider tips on influencer marketing. Look for people who have already established a large following in the industry you're aiming for. Try to engage, court, and support these people in a genuine, flattering way.
Emerging New Media Platforms
Cheryl highly recommends checking out Medium and BeBee, two media platforms that are quickly gaining momentum. BeBee in particular, is frequented by C-level executives on the lookout for quality content. For smaller companies who are just getting their start and still growing, Medium and BeBee may offer more visibility. You can find out more information here from Cheryl's recent column.
Engaging Subscribers
Cheryl prompts you to think of social media platforms as a community of interest. Find what matters to your target audience and tie that subject in as closely to real life as you can.
Consider starting Facebook groups for more engaged conversation. Base the foundation on a common interest that people are passionate about. From her experience, Cheryl believes this will help you draw people who are involved and foster more engaged conversation.
Regardless of what you start, start with an agenda and always follow it through. If you're really offering value, you won't have to pitch a reporter. Remark frequently on other people's posts with valuable information across social media platforms and show what skills you can offer. Make your skill evident on social media, and people will come to you.
Ryan Goodwin - Starting Your Brand with "Why"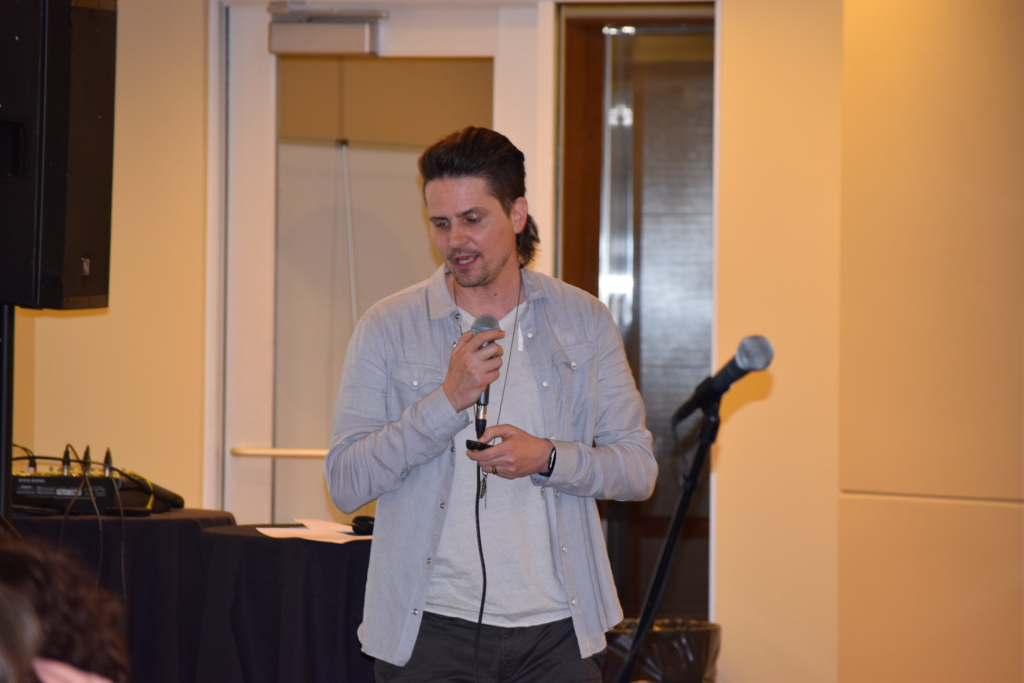 Simon Sinek TED Talk
Ryan Goodwin kicked off his presentation with a snippet from the legendary TED Talk by Simon Sinek -
Start With Why. To recap, most companies tell their story from the outside in, beginning with what. They tell you what they do and how they do it, but often forget to consider the "why?".
Inspired leaders all think, act, and communicate from the inside out - starting with the why. When you reverse the order of communication and start with why, you strike the heart of people in a way that moves them.
People don't buy what you do, they buy why you do. Most competitors are all equally qualified to make the same products you do. It's a meaningful, cohesive "why" that can make you stand out.
After the video was over, Mr. Goodwin prompted the audience to take the "start with why" idea and apply it to ourselves. At the end of the day, it all comes down to this - you're here to change the world, whether it's for a handful of individuals or on a global scale.
Brands That Are Doing It Right
Ryan presented the audience with moving examples of companies who have mastered the art of storytelling. One example was Tom's Shoes, a company that donates one pair of shoes to one person in need for every product purchased.
As we clicked through their site, he pointed out how their tagline - "One for One" - is posted throughout the homepage, on their products, on their packaging, and on every page of their site. This consistency provides a cohesive, moving narration that engages the audience and strikes customers' heartstrings in a meaningful way.
Be Consistent
Ryan emphasizes the importance of understanding why you're doing what you're doing.
Have a purpose
Make that purpose accessible
Use your purpose to make brand decisions AND design decisions
Create visual cues that are optimized for where they are located
Be so consistent and repetitive, you feel like you're taking crazy pills
Authenticity is what makes your story powerful. Once you articulate your authentic belief and purpose, build every decision off of it. One of the most powerful messages Ryan shared with the audience tonight was this: the great thing about storytelling is that you stop selling a product and you start striking the hearts of people who are other believers.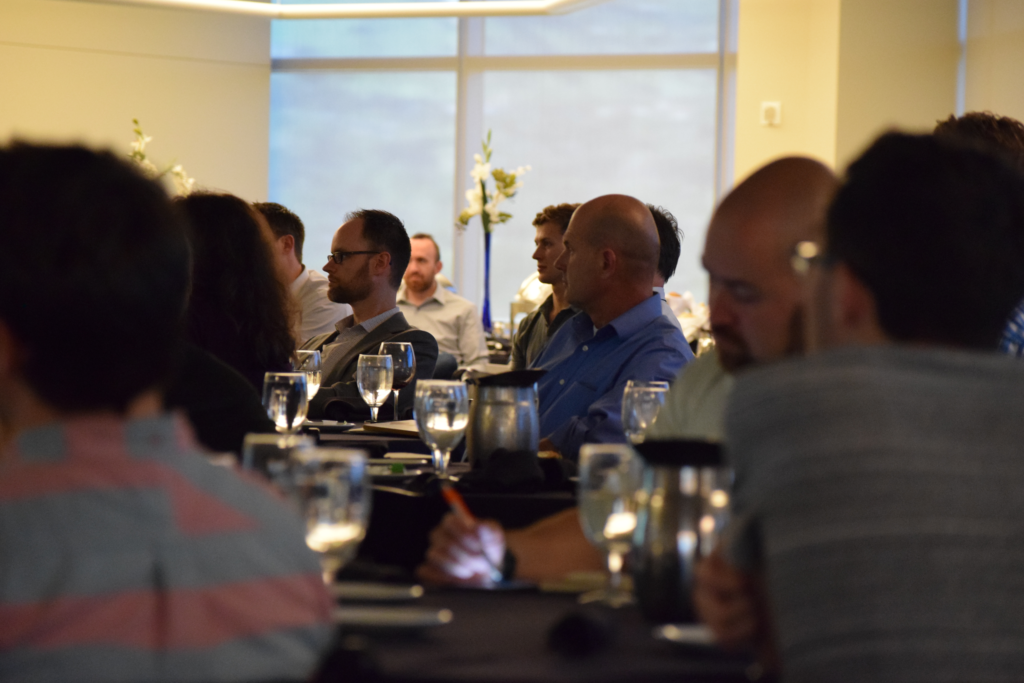 Defining Your Purpose
Part of storytelling is the desire and ability to pay inspiration forward. Aim to inspire other people to do what inspires them. Ultimately, you're creating leaders for really meaningful movements.
When it comes to defining a purpose, Ryan recommends look for a belief-type message that conveys something meaningful. If you don't connect with someone on a belief with their heartstrings first, you won't get consistent customers. Ask yourself: how would the world be different as a result that we're here? What really fulfills the organization and the group?
Write out a long form purpose, a short form purpose, and a tagline that's between 3-5 words. Follow the rule of threes - if your message is consistent in three credible places, it will come across as legitimate.
At the end of the day, Ryan reminds us that the key to good storytelling is authenticity. Show your real vulnerability, put your real heart on display, find the excitement driving your organization, and reach out to build meaningful connections through your company's thoughtfully composed narration.