Mason Bentley is a Managing Director for BASE Search Marketing, an agency specializing in white hat link building. Mason has gained most of his expert knowledge through trial and error. He has had a hand in every facet of the link building process and was able to walk us through how he has found the most link building success.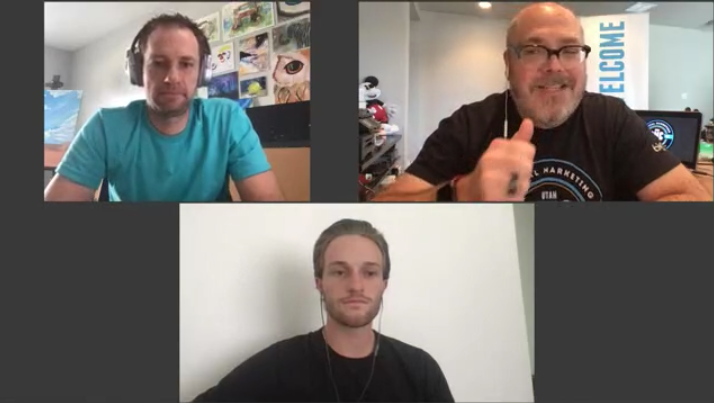 As digital marketers, we know that link building is important but difficult and time consuming. It's become even more difficult during the COVID-19 pandemic. During this unprecedented time, Mason points out that there are 3 groups of people:
Those that keep their marketing efforts the same
Those that scale back their marketing efforts as they see their leads slow down
Those that double down on their marketing and SEO efforts
We want us and our clients to be successful, so we can't stop our forward progression now. We need to double down, and what better way to do that than through following these 5 essential elements to a successful link building campaign.
#1. Understand Your Competition
Understanding your competition goes beyond just knowing who they are. You need to know where you stand in comparison. Before even attempting any link building, it's important to work on your on-page SEO to make it as good or better than your competition. Building this foundation will make the link building process easier and more effective.
You'll then want to identify 5-10 of your top competitors and find out their total number of referring domains. Make sure to filter out poor quality or non relevant backlinks. Then figure out the average number of referring domains and compare it to your own referring domain count. This process will show you the gap between you and your competitors and give you a tangible number of links you need to build to bridge the gap.
#2. Set Qualifying Metrics
Targeting relevant websites is key to successful link building. If you're a company that sells dog sweaters, having a link from a water bottle company won't do anything for you. Mason breaks down 5 metrics you should look for when targeting a site for your link building campaign. They are:
Dofollow links
Relevant Organic Keywords
Organic Traffic
Avoid PBN (Private Blog Networks)
No Payment Required
Setting qualifying metrics for your link building efforts increases the success of your campaign.
#3. Perform Email Outreach for Guest Posting
We all know that manual outreach can be tedious. It's hard to find contact information, and it's even harder to get a response or build a relationship. The pool of viable sites shrinks further when you avoid the ones that want you to pay to be featured. It's worth it to go the extra mile, though, to avoid penalties from Google.
Quality guest posting is worth the struggle because you'll have control over your content and the anchor text that can be used to target specific pages on your site. Guest posting is the most organic way to get links back to your site.
Mason has found 3 things that improve his response rate:
Female contributors reaching out
Follow-up emails
Custom subject lines
Look into which sites are talking about your competitors and reach out to them with your own content. You'll also want to avoid spam traps by using tools like NeverBounce to protect your domain.
#4. Support Link Building Tactics
Some tactics to support link building include creating a scholarship campaign, taking advantage of pre existing brand mentions, and reaching out to relevant pages with broken links to recommend your own content as a replacement. No matter what we do for link building, we need to be able to provide value to the sites we reach out to.
#5. Utilize Helpful Outreach Tools
Tools! Tools! Tools! Digital marketers love their tools! Automating our outreach efforts, while still personalizing, will save us time. Here are a list of helpful tools for your outreach efforts:
Overall, Mason's expertise is evident, and we all walked away with a more structured approach to link building that we can try with our own clients.
Want More Detail? Enjoy The Replay Below!