We had a great time on Wednesday, January 15th as we spent the evening learning from some fantastic leaders in the marketing industry. Appropriately dubbed "All About Agencies", SolutionReach provided the venue for the event which hosted Jesse Semchuck, Director of Acquisition, from Traeger Grills and Jeff Allen, President of Hanapin Marketing.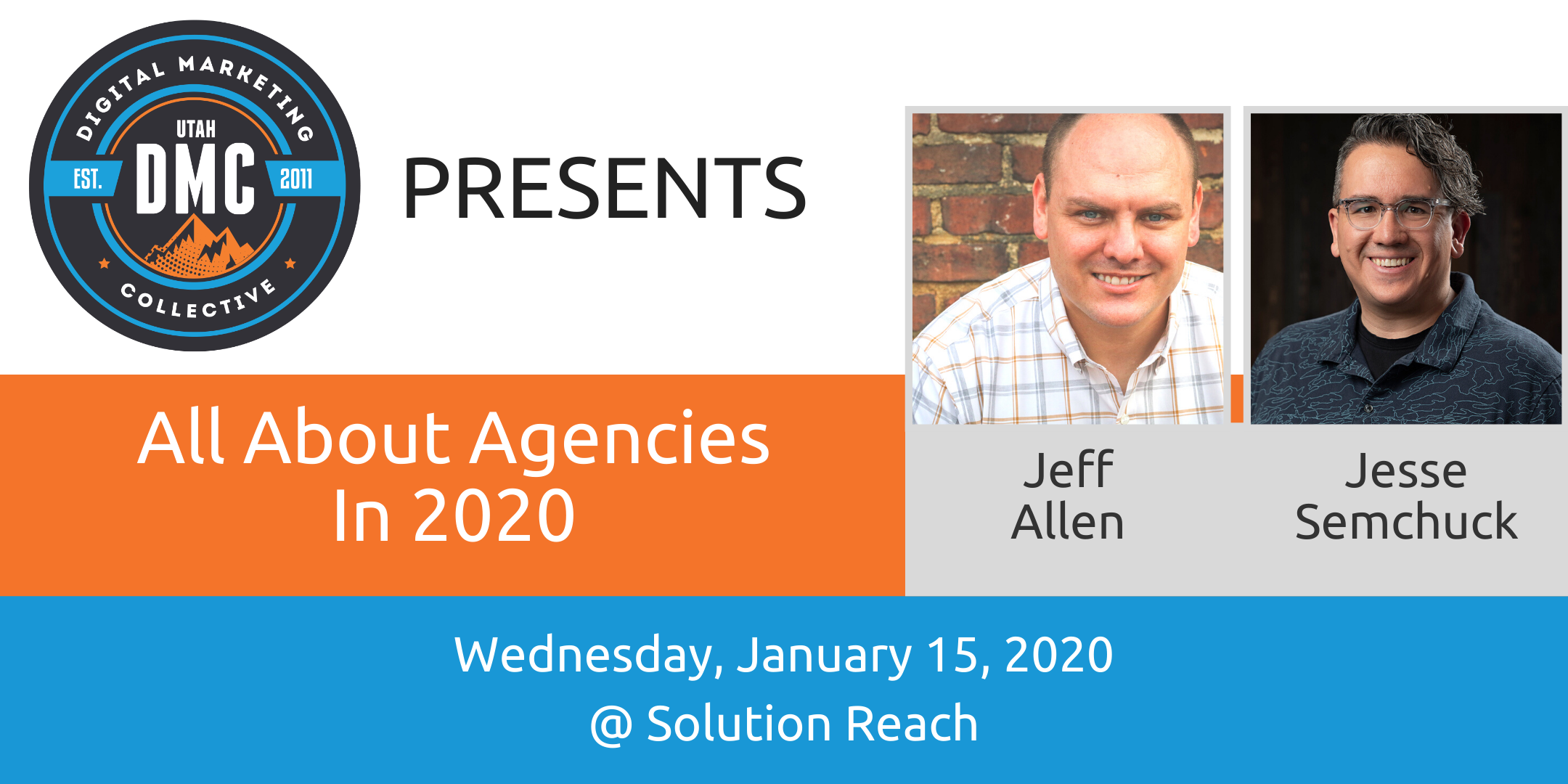 First Session:

How to Find the Right (and Wrong) Marketing Agency For Your Brand - Jesse Semchuck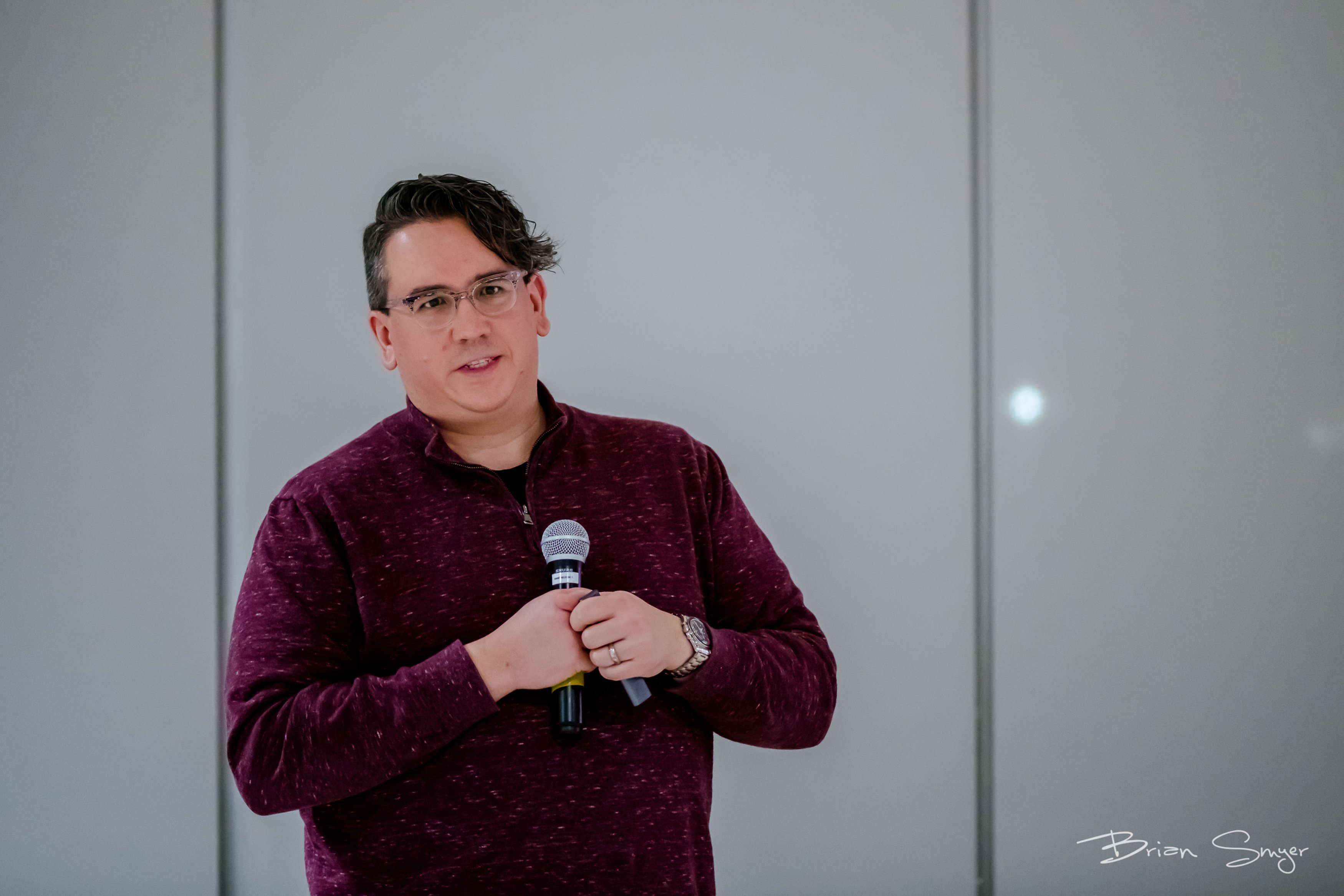 Jesse Semchuck, Director of Acquisition at Traeger, gave us some awesome insight into working with agencies. Having never worked at an agency before, he was able to share the unique perspective of an agency consumer. The majority of the presentation was based on what good agencies do and what not-so-good agencies do.
Jesse said that to hire an agency, you must have some good reasons. For example, "needing help" is never a good enough reason to hire an agency. His advice was to ensure that your agency is dedicated to helping with your long-term business goal. If they aren't, hire someone internally that can do this instead.He also advised that to get the most bang for your buck, hiring agencies for no less than $2,000 will provide better results than an agency hired for less.
Mr. Semchuck also shared the main reasons he felt that companies failed with agencies:
Companies hire for tasks, not for long term goals
They don't treat agencies like business partners
Companies don't have any experienced employees in house
Agencies are not cut any slack
A word of caution was given on some red flag warning signs when working with an agency. If someone were to ever notice these issues, it would be best to have a conversation or find a new partner altogether.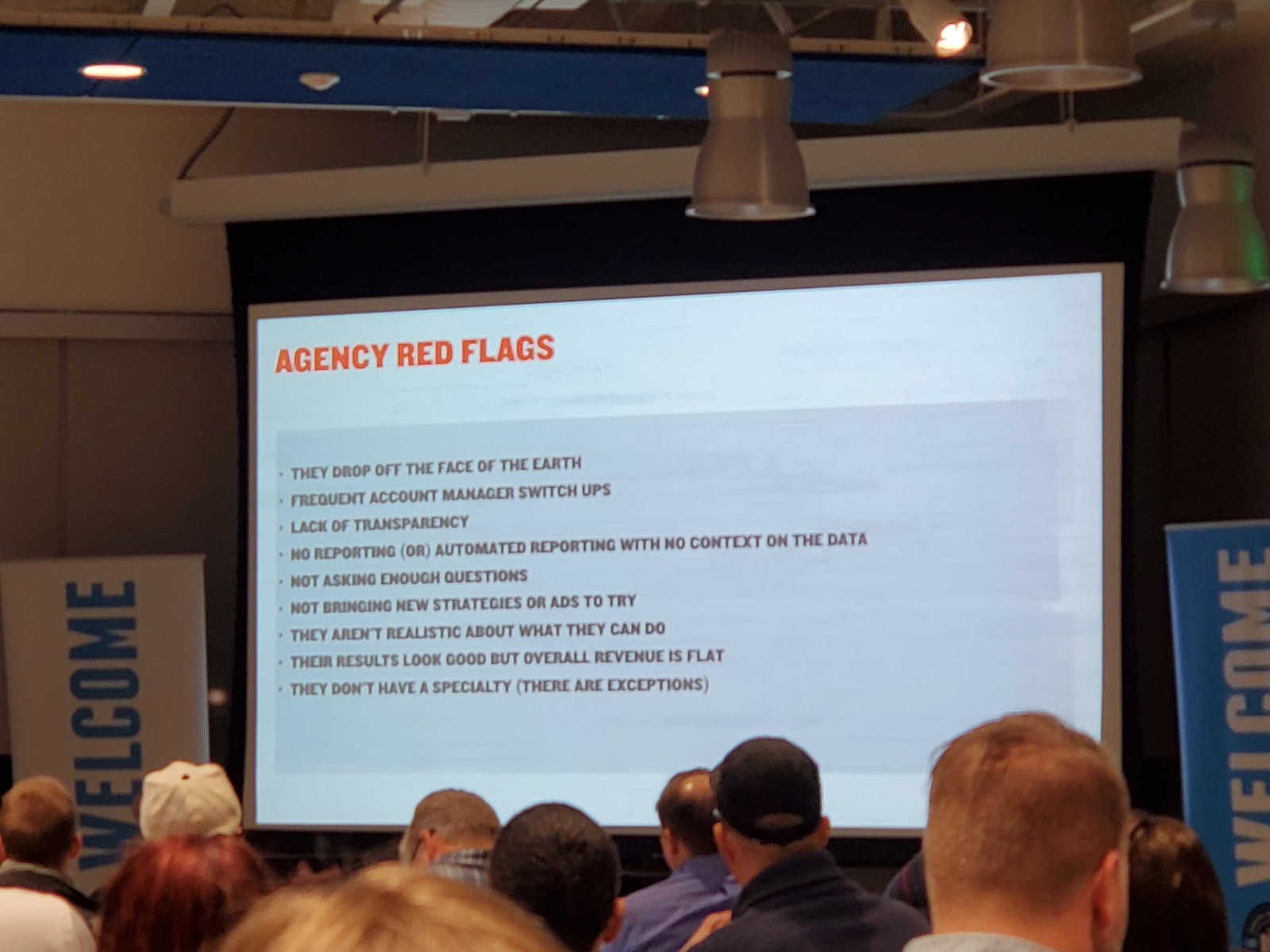 Agency Red Flags
They drop off the face of the earth
Frequent account manager switch ups
Lack of transparency
No reporting (or) automated reporting with no context on the data
Not asking enough questions
Not bringing new strategies or ads to try
They aren't realistic about what they can do
Their results look good but overall revenue is flat
They don't have a specialty (there are exceptions)
In wrapping up his presentation, Jesse emphasized that really good agencies DO exist and they can be easily found through word of mouth of reputable marketers in the area through channels such as Slack DMC group, Traffic Think Tank, Twitter and marketing podcasts.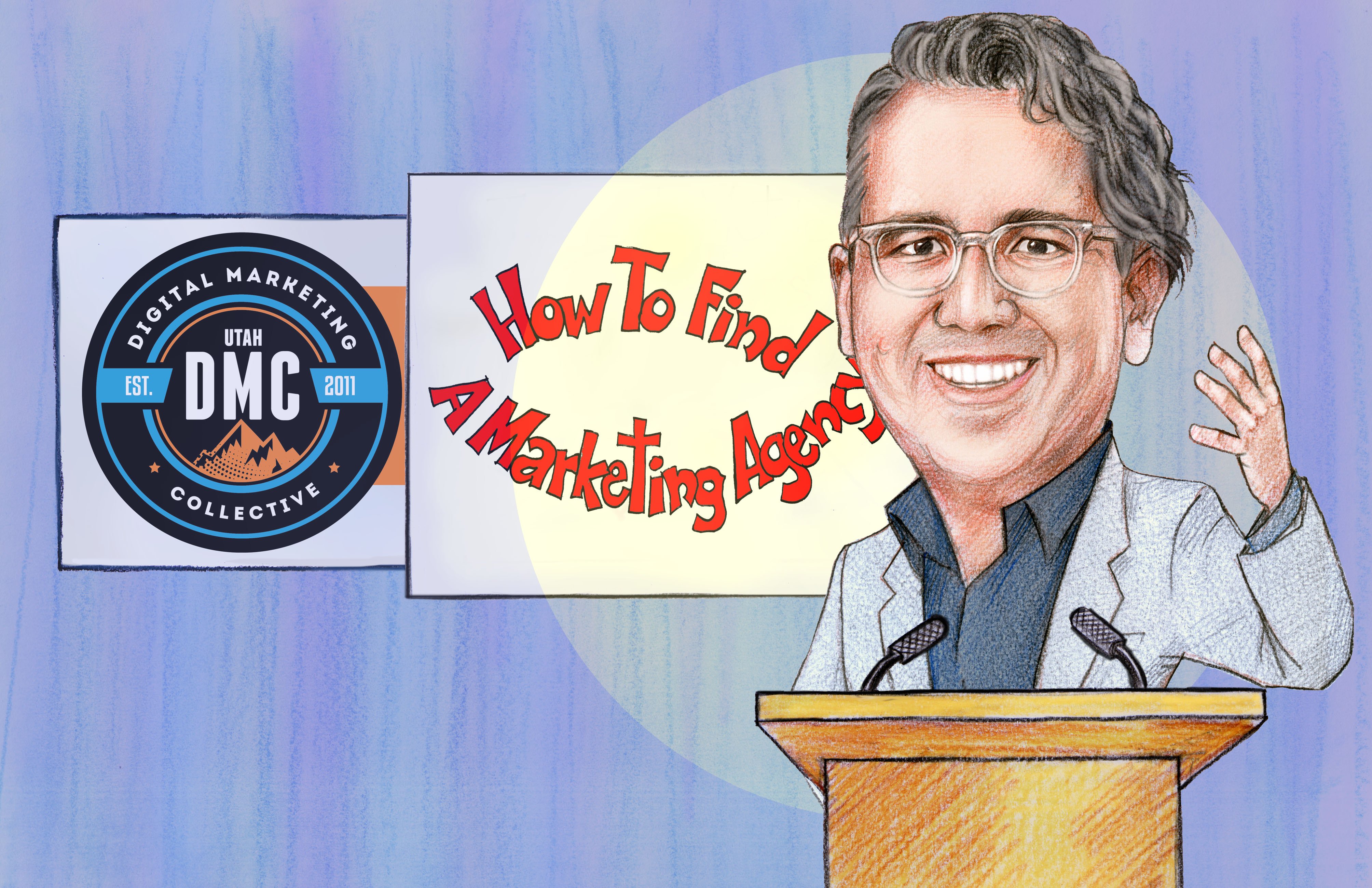 ---
Second Session:

The One Thing Every Company Needs to Do to Retain 95% of Talent - Jeff Allen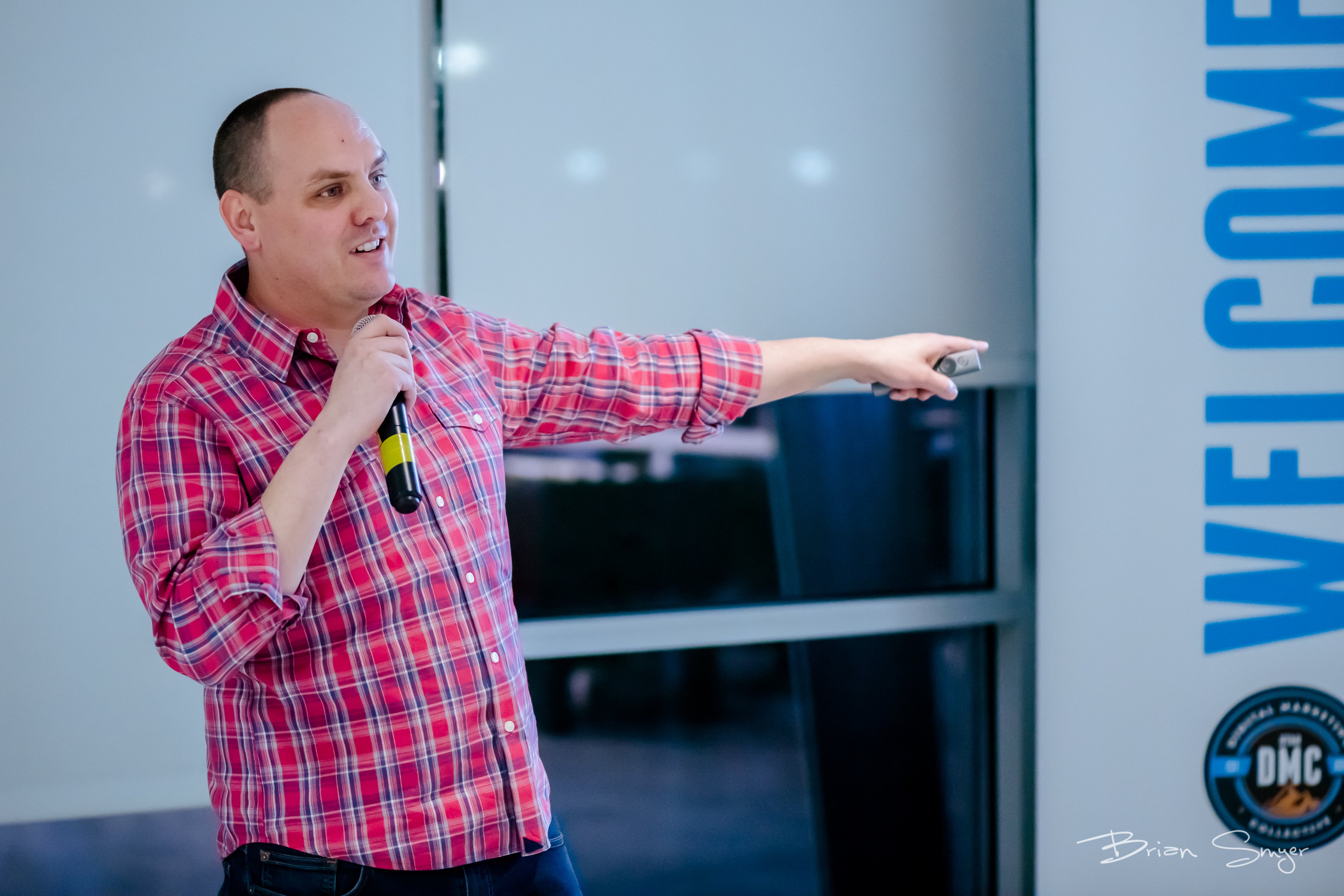 Jeff Allen, President of Hanapin Marketing, gave a compelling presentation on how to retain employees with a few tips and tricks that he has learned through the years.
He mentioned that very few employees are engaged at work lately:
50% are thinking about leaving their company
33% will leave this year (every 3 years that's an entire team!)
13% are engaged at work
To keep people at work, Jeff has discovered that the key is to treat people with decency, respect and trust. If your people are leaving, that means clients are leaving...and if you don't have people, you don't have a product.
Jeff then told a story about the early days of his business when employees kept leaving. Retaining talent was hard and it was at this point when he decided to find out the key to keeping good people around.
As he tried changing things, he realized that applying pressure to his employees led to worse results than he had before.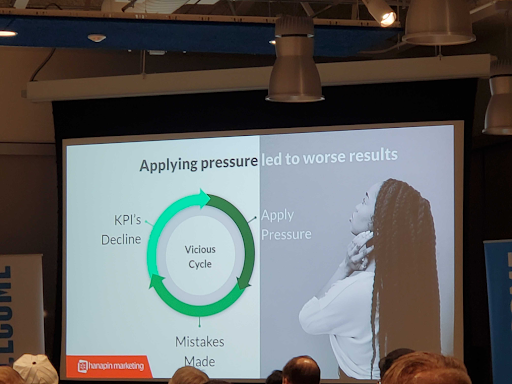 After receiving a state grant for training costs, Jeff was able to receive training courses at Harvard to learn how to keep his people happy and healthy at work. Harvard research has proven that when people have the license to do the work (autonomy), the motivation and the capability, it will lead to success.
Jeff then went on to discuss the importance of "Stay Interviews" instead of "Exit Interviews". He argues that Exit Interviews are useless because most companies take the feedback but it is easily discarded because they see the employee as a quitter. "Stay Interviews" help identify the specific ways a person is not feeling like they can show up and do their best work everyday.
Jeff did provide a word of caution to employers though: "People will not feel safe providing feedback to the person controlling their income. Given that truth, ask very specific questions."
Mr. Allen then went on to conclude that some important career path questions for experienced leaders are these:
Am I learning & growing?
Am I having the impact I want on the world?
Is my work financially rewarding?
Am I having fun?
If someone can answer yes to those questions then things are going well.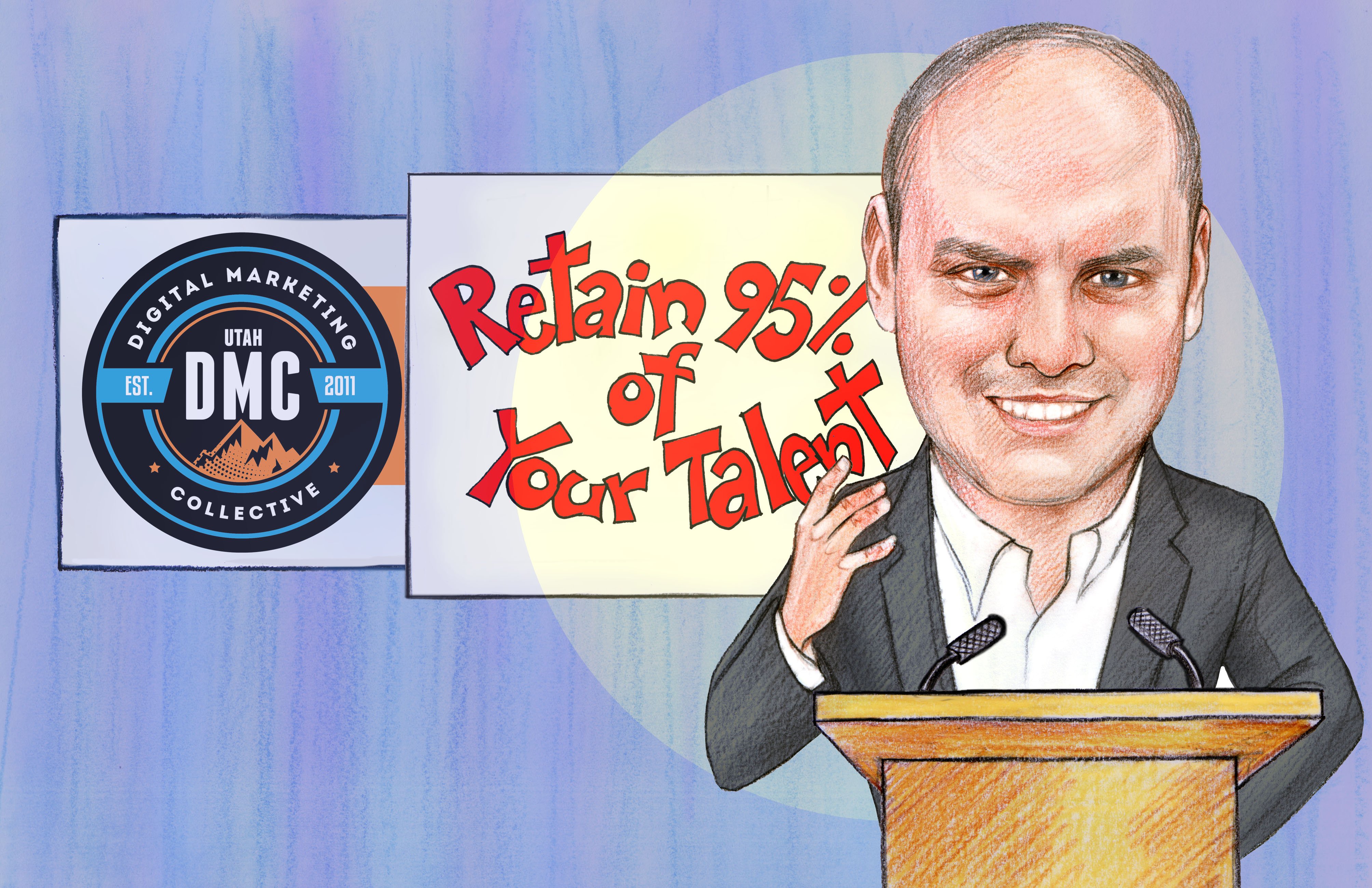 In conclusion, it was a great night of learning for both agencies and those who employ agencies led by two powerful leaders in marketing. Be sure to come visit the next Utah DMC event in February entitled "PPC Night".
Enjoy The Deck!