How A Remarkable Customer Experience Can Be Your Best Marketing [DMC Recap]
Dan Gingiss brings 20 years of experience to his presentation on How A Remarkable Customer Experience Can Be Your Best Marketing. If you adhere to Dan's expert tips, you're sure to wrack in some valuable free publicity and develop a voice that will better resonate with your target audience.
Here's What You're Dealing With
Let's set the scene.
Consumers have been known to post about their experiences with different brands online—particularly on social media. According to the Sitel Group, 30% of consumers will post a negative review online, while 49% of consumers will post a positive review.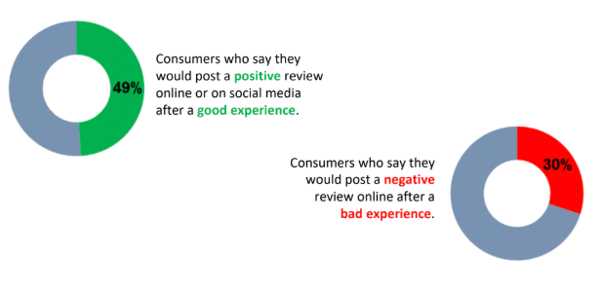 The point? Very few people care about an experience that is simply satisfactory, or just meh. If you want to get people talking positively about your brand, it isn't enough to make sure they don't have a bad experience—you've got to give them an experience they will appreciate and remember.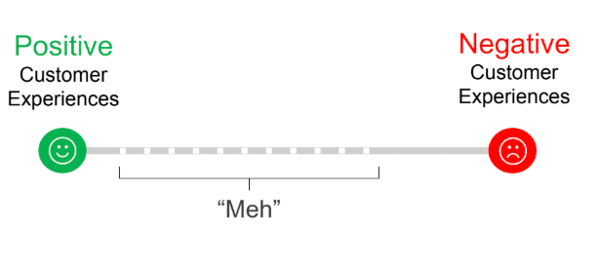 Dan Gingiss' W.I.S.E.R. Approach
So, how do you cultivate exceptional experiences for your customers? Dan Gingiss encourages using the W.I.S.E.R. approach. This acronym stands for witty, immersive, shareable, extraordinary, and responsive.
Witty
How do you tailor a witty voice to match your brand and connect with your target audience? Dan doesn't suggest that you should be cracking jokes and making puns if that isn't in line with your brand, but rather, that you make each message creative, memorable, and unique.
Here is a prime example Dan used to demonstrate how easy it can be to shift from a boring, mechanical voice, to a much more engaging and relatable tone.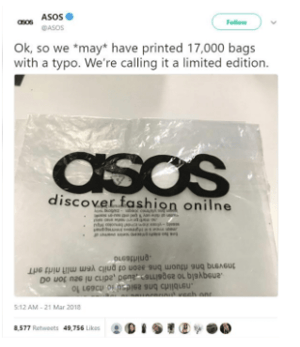 "Discover Fashion Onilne." Rather than panic, recall the bags, and bite the big cost of a small mistake, ASOS spun this blunder to work in their favor—earning themselves over 8k retweets and nearly 50k likes, essentially grabbing the attention of thousands of potential customers.
You don't have to go off brand to stand out. Just be real, unique, and memorable.
Immersive
You can create an immersive brand by going above and beyond to ensure that every customer experience is highly personal and delightfully memorable. Captivate, delight, and connect with your customers.
Imperfect Produce is one such company that achieves immersive experiences through their creative branding and highly personal level of customer care.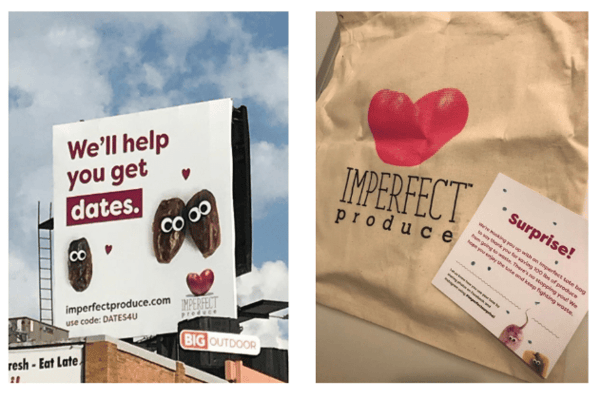 Another example Dan used was Cafe X, a robotic coffee bar. With a fully-robotic barista and a vast collection of drink varieties to choose from, this brand was able to envelop their customers in a truly immersive experience unlike any other.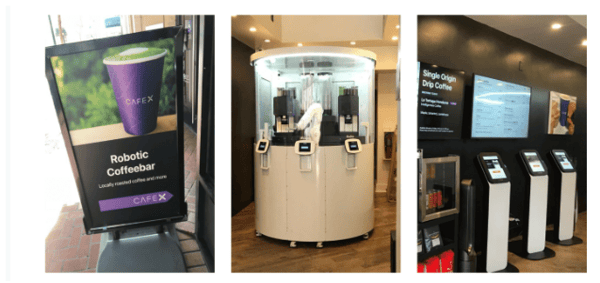 Sharable
If you can provide immersive, extraordinary experiences people will actually want to talk about, then you can secure a wealth of completely free marketing from your current customers.
But what does it take to make an experience shareable? A combination of these three major components works best:
Extremely personal

Out of the ordinary

Visually appealing/intriguing
This could be as simple as adding a photo booth with props to your storefront (if appropriate) sending hand-decorated holiday cards, or surprising your customers with a special, unique gift. Take Coca-Cola for instance, a prime example of a "shareable" customer experience.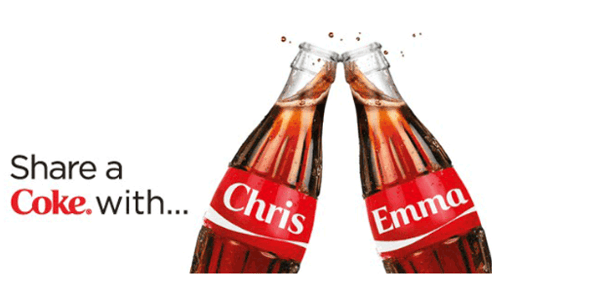 Extraordinary
Traditionally, the word extraordinary is equipped with dollar signs and extravagant gestures. Don't worry; that's not what Dan is suggesting. He urges companies to provide customers with experiences that are just a little bit better than the ordinary and expected.
How you do this will largely depend on your industry, audience, and brand. It could be the way you decorate your store front or how you show your customers appreciation. If you need some inspiration, check out Dan's podcast, "Experience This!" where you'll find some fantastic examples of extraordinary customer care.
Responsive
Now more than ever, consumers are using social media to engage with brands in a wide variety of industries for a number of different reasons. Some ask questions, some give praise or negative feedback, and others just want to connect.
It is critical that you be responsive and use these opportunities to show your target audience you are listening and you value their opinions. Not only will this bring some unique personality to your brand, but it's also a fantastic way to turn a negative customer experience into a second chance. Take this Twitter conversation, for example.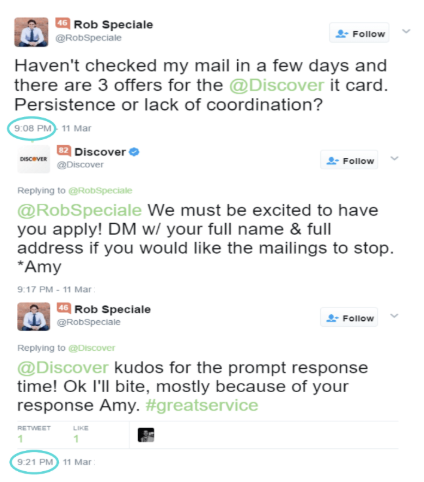 According to Dan, this man joined Discover Card shortly after this conversation, and he's still a happy customer to this day. Just one simple response can convert a lead (even a dissatisfied lead) into a long term customer.
For more wisdom on how to craft engaging customer experiences on social media, check out Dan's book: Winning at Social Customer Care.
Make an Impact
It's time to make a noticeable impact on your industry by crafting remarkable customer experiences with Dan Gingiss' W.I.S.E.R. approach. Get people talking positively about your brand by crafting customer experiences that are witty, immersive, shareable, and extraordinary. And at the end of it all, be sure to respond to your audiences' reactions.
Want to learn more from Dan Gingiss? Check out his website for all the information you need about his podcasts, blogs, social links, you name it. I myself found great value in his podcasts—particularly this one.