5 Powerful Google Scripts
Robert Brady, Founder of Righteous Marketing, was the first speaker of the evening. Robert shared with us 5 powerful scripts that solve 5 common problems, that any digital marketer could implement today. These scripts only require copy/paste into an account.
The first script he shared was the Link Checker Script. This solves the problem of wasted ad spend on broken URL's. This script runs every day and sends an email to you if any links are broken. That way, you can know about broken links before you get the notification in Google AdWords.
Another common problem we see as digital marketers is the over-delivery that Google allows - two times the daily budget. This problem is solved with an Over-delivery Prevention Script, which will pause your campaigns once they hit the spend you determine, and re-enable them the following day.
We like to use the Auction Insights view in Google Ads, but sometimes it still isn't easy to see what your competitors are doing. The Auction Insights Script will analyze auction data over time and graph it for you in a Google Sheet. This way, reviewing Auction Insights is much more…insightful!
Google Ads has a cap on the amount of dayparting segments that you can have each day. In case you want to adjust bids for more than 6 segments of time a day, the Hourly Dayparting Script will reference a Google Sheet where you can set the bid adjustments you want for every hour of the day.
Last, is the N-Gram Script. This script will take an analysis of words or phrases aggregately from your Search Terms Reports, which can help advertisers make better analytical decisions. It can even show data aggregated by word count of the search term, so you can see if those long-tail keywords are performing well or if they are just fluff in your Google Ads accounts.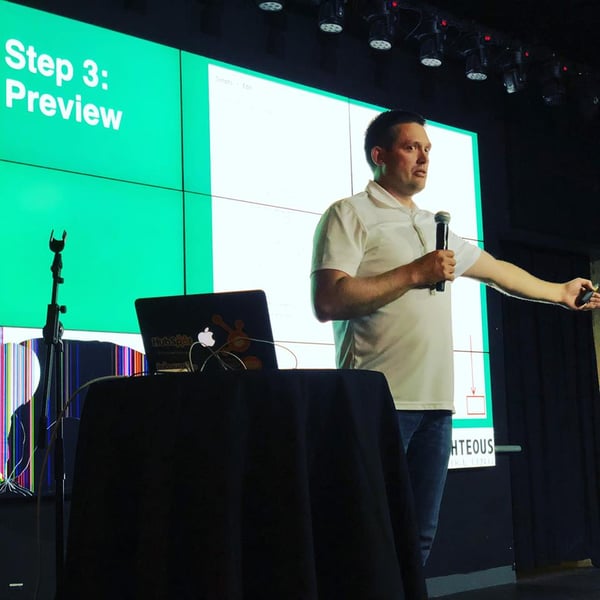 Using Event Tracking to Create Intent-Based Remarketing Audiences
Next, we learned how remarketing is really supposed to be done by Joe Martinez. Joe Martinez is the Director of Paid Search at Granular Marketing. He helped us to understand that just targeting 'all users' isn't intent-based remarketing. In fact, targeting people who only visited specific pages of your website still isn't intent-based remarketing.
Intent-based remarketing is where customers or prospects are targeted based on real action, or the intent that they have taken with your site. Intent-based remarketing means creating audiences based on scroll depth, support clicks, videos watched, chats on your site, or other events that you are tracking.
In order to utilize this remarketing, Google Tag Manager (GTM) is a must. GTM can track a very wide variety of events. Then, in Google Analytics, audiences can be made based on users who have completed these events. These audiences can be great to use for targeting, or as a way to filter out current customers or people that you would rather exclude from seeing your ads.
Creating audiences by events can be done in Google Analytics underneath the 'Behavior' category. If the event tracking is set up properly, you can make an audience of it.
You can also segment this by time of day. A great example that Joe gave us was to create an audience of people who clicked-to-call during the closed hours of the business. These people can then see ads later, letting them know that they are not forgotten and prompting them to reach out again. During normal hours.
With GTM, you can also create audiences based on watches of YouTube videos that are embedded on your site. What makes this incredible is that you don't have to own the video! Any video that is embedded on your site can have audiences created based on the user's behavior with the embedded video.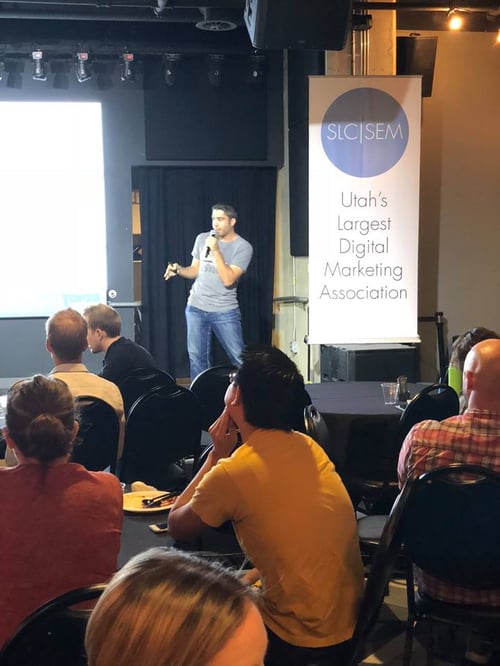 Here are the decks from the event