Presented by Kirk Williams
Due to the ongoing COVID-19 outbreak, Utah DMC hosted our first ever online event where Kirk Williams, owner of ZATO PPC Marketing in Billings, Montana, gave us the lowdown on Google's new free shopping ads. Here's what we learned from Kirk: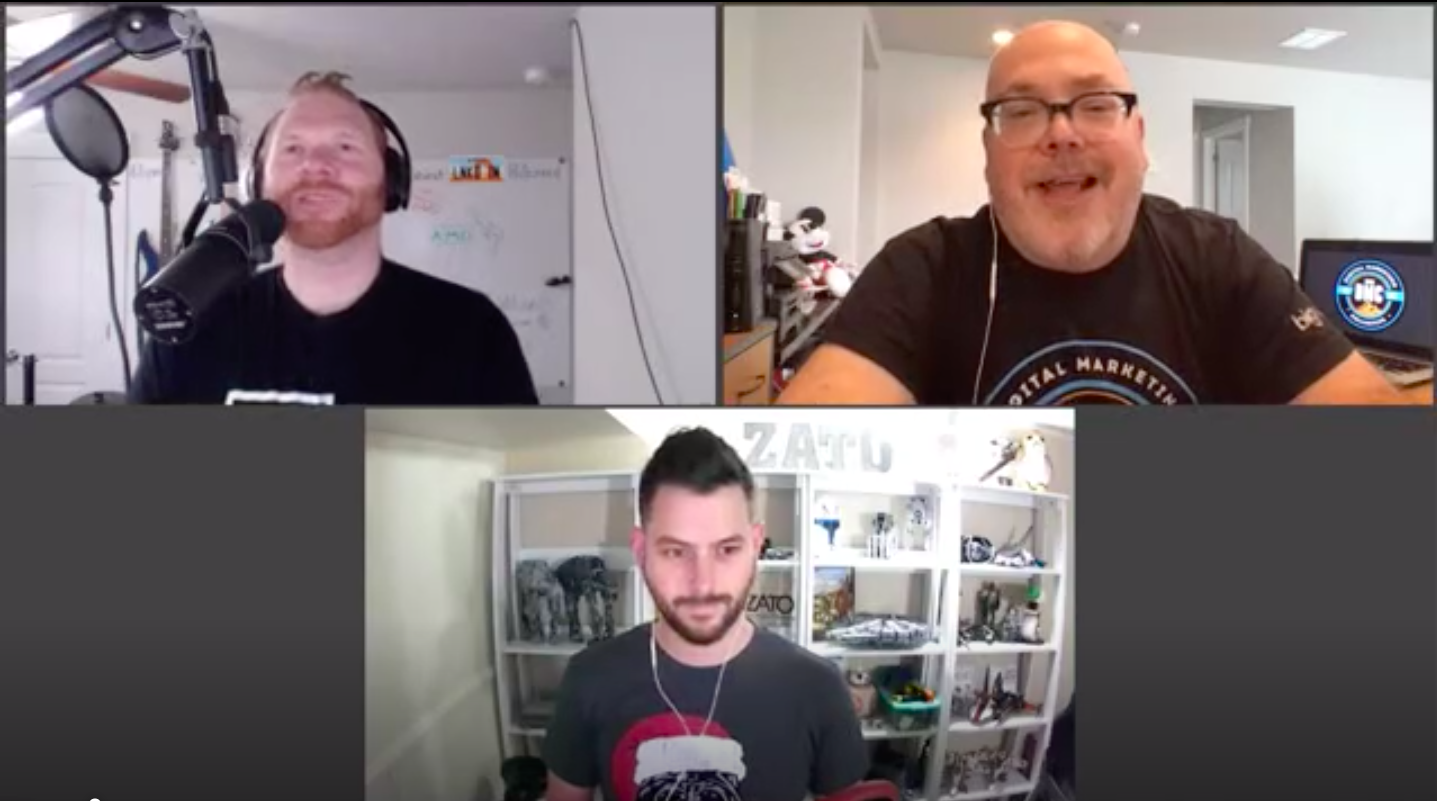 On April 21st, Google announced that it's now free to sell on Google. This is made possible through Google's new platform, Surfaces Across Google. What many people don't know is that Surfaces Across Google was soft released in early 2019.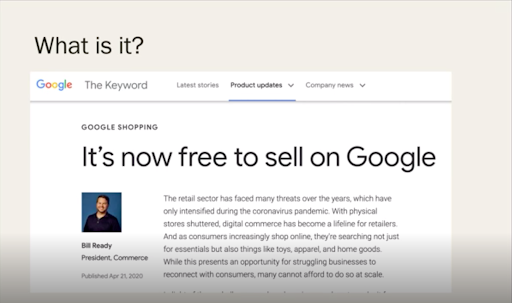 This Surfaces Across Google (or SAG) is available in 4 different spots:
Google Shopping (the most popular spot),
Google Search (in rich snippets),
Google Images,
and Google Maps (local inventory only).
Lucky for us, Kirk was able to dive deeper into each of these platforms and explain how ecommerce sites can advertise for "free".
Google Shopping:
Kirk explained that the updates on the Google Shopping tab were the main announcement Google made in April 2020. If you navigate to the shopping tab, you will still see sponsored ads at the top, but everything below that (products that don't say "Sponsored") are the free ads. One important thing that Kirk mentioned is the shopping ads in the main Google search results page are still paid ads. The free shopping ads are only available within the Google Shopping tab.
Google Search (Rich Snippets):
Surfaces Across Google can show up in your search results as a rich snippet, however, Kirk mentioned that he hasn't noticed them a ton in his search results. They may not be as common as we had hoped, but the good news is they are still there. Google seems to still be testing these rich snippets, but they can show up in both desktop and mobile search results.
Google Images:
This update came as a surprise to Kirk, but the Images tab is now basically another shopping tab. Just like the Google Shopping tab, images at the top that say "Sponsored" are the paid ads, but everything below that is a free shopping ad. Anything that is labeled "Product" is part of the shopping ads.
Google Maps (Local Surfaces Across Google):
This feature is a little misleading, according to Kirk, because it's not really tied to your maps at all. Instead its local inventory on Surfaces Across Google. Your GMB and local listings make it possible to receive a few more clicks. Your GMB account will show up on Google Maps, making it more visible to searchers.
Setting Up SAG:
Kirk then told us how to get SAG setup and start receiving those free shopping clicks. The best part? How easy it is! You need to have Google Merchant Center set up for your client, and in the settings tool you can go in and make SAG active.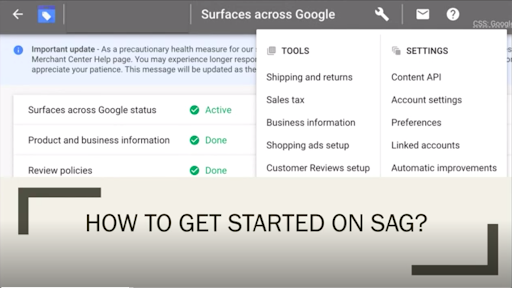 Next, Kirk goes into the feed attributes and informs us of what feed attributes are required, as well as some extra ones you can add to your listings. The required ones include:
Id
Title
Link
Image_link
Price
However there are also lots of enhanced feed attributes you can add to your listings. Some of these attributes are needed for specific products, but the more information you can supply about your listing, the better. These enhanced attributes are:
Description
Availability
Condition
Brand
Gtin
Mpn
Multipack
Is_bundle
Color
Size
Age_group
Gender
Item_group_id
Shipping
Tax
While setting up SAG, one very important thing that Kirk mentioned is that structured data markup is not supported in the Google Shopping tab, but can still be created for some Surfaces Across Google.
Is SAG Worth It?
Finally, Kirk answers the most burning question: Is SAG worth it? From what Kirk could tell, people were reporting that their revenue was still low, but they were getting around 3-4% of clicks from the free shopping ads. When running an ecommerce shop, every click helps. So even though revenue from Google Shopping may be low, it is still worth it to utilize this free tool.
Kirk gave us a lot of great insight and helpful information on these new free shopping ads within Google, both in his presentation and in the Q&A at the end. For more information on SAG or to listen to Kirk's presentation, watch the recorded event below, and be sure to follow Kirk on Twitter.
Enjoy The Recorded Event