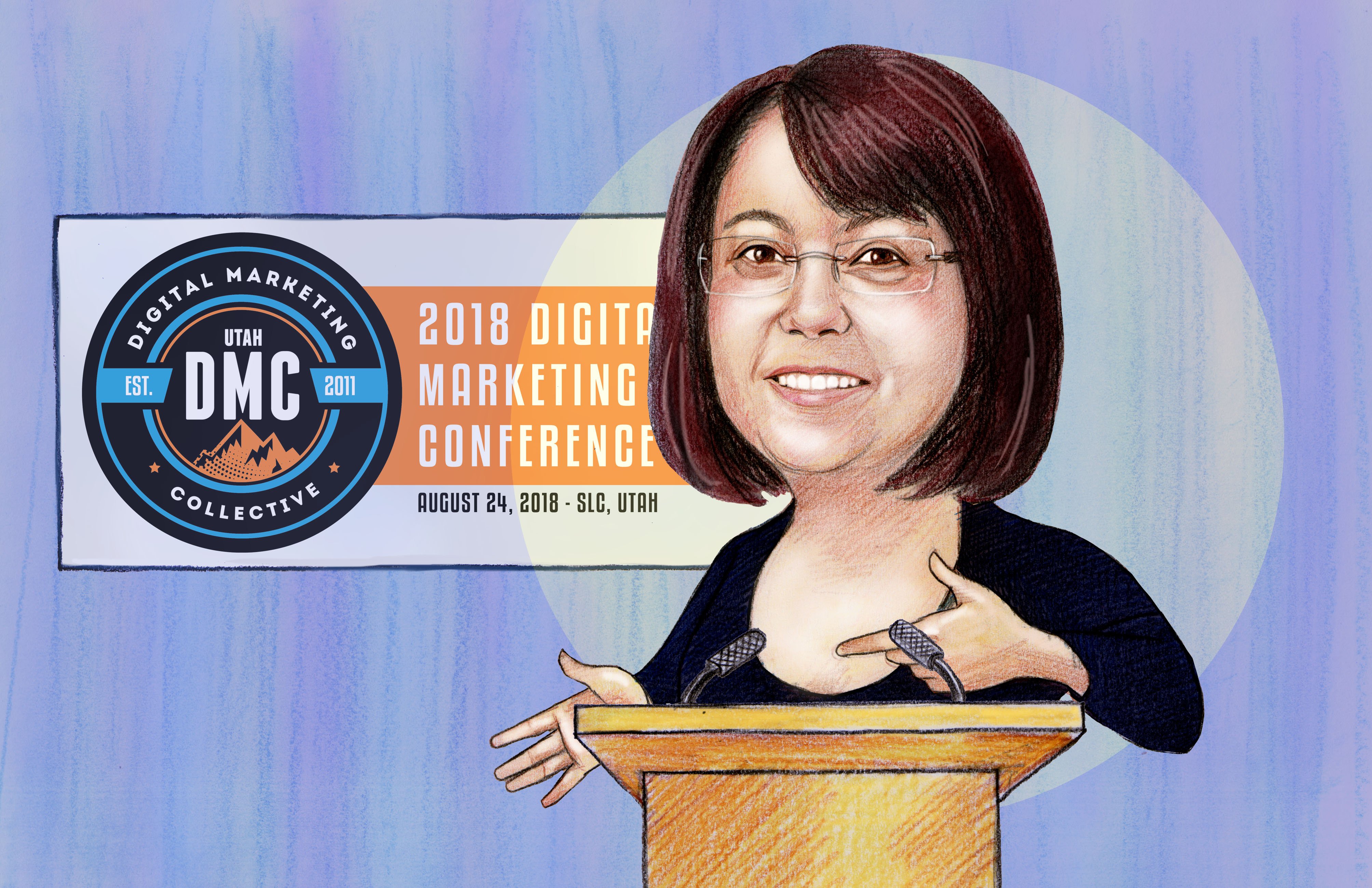 As digital marketers, we often hear our clients ask, "How can we get more sales?" The answer to this question is often complicated and involves a lot of moving parts. In her presentation, Heather Cooan explains that there is a "simple" answer to this sales question: marketing automation.
In Heather's presentation, she mentions that 73% of leads that go to the sales department are not "sales ready," which results in no sale. Why is this? Heather is convinced it is because businesses are not utilizing marketing automation. They are not nurturing these leads, but rather throwing them all at the wall and seeing what sticks. There is a better way: marketing automation.
How Marketing Automation Helps The Relationship With Sales
Rather than attempting answering "what is marketing automation?" I will just go straight to the source. Hubspot, a leader in the marketing automation world, says marketing automation helps companies "nurture prospects with highly personalized, useful content that helps convert prospects to customers and turn customers into delighted customers."
Implementing marketing automation and using it to its fullest ability will help the relationship between the marketing team and the sales team grow stronger. Rather than send every lead to sales, the sales team will only get leads that are "lead ready." This enhances the chance of making that sale, and when sales are being made, everyone is happy.
Lead Scoring And Why It's Important
So how exactly do you "nurture" these leads until they are sales-ready? Lead scoring is what Heather recommends. Lead scoring is exactly what it sounds like—assigning a value to a lead and determining if it is sales-ready, or if it needs more work.
In her presentation, Heather showed a graph on how to lead score (pictured below).
By following this example, we can use marketing automation to determine what the all-important lead needs. Does it need more engagement? Should we try another product? Is it sales ready?
If you set up lead scoring correctly, you can answer these questions and better engage with your customers, which leads to sales and growth.
It Doesn't Stop With Lead Scoring
Lead scoring is not the end-all-be-all. Lead scoring should be combined with correct segmentation—this will maximize your efforts and ensure your leads are being taken care of.
Heather says, "Go beyond the general demographics and include new data points such as the web pages visited, how long they stayed on your website, and how you obtained their email."
Below is a graphic from Heather's presentation that can help you decide how to segment your leads.
Provide The Right Content At The Right Time
This probably goes without saying, but customers need specific content based on their sales journey. Someone who is about to buy needs drastically different content than someone who has never heard of your product.
Below are some of Heather's slides on this topic. Check them out and create the appropriate content for your customers.
Start Dedicating Marketing Budget To Marketing Automation
Marketing Automation can have a huge influence on a company's growth when utilized correctly. If you haven't already, commit to start using marketing automation in your marketing efforts. Take the time to set up proper lead scoring, combined with segmenting your customers. Provide them with unique content, rather than blasting out generic emails every three days. Turn that 73% of failed leads into developed, nurtured leads that convert.
There you have it. Heather Cooan provides some great marketing automation tips that are sure to benefit your business and enable sales and marketing teams to work together.