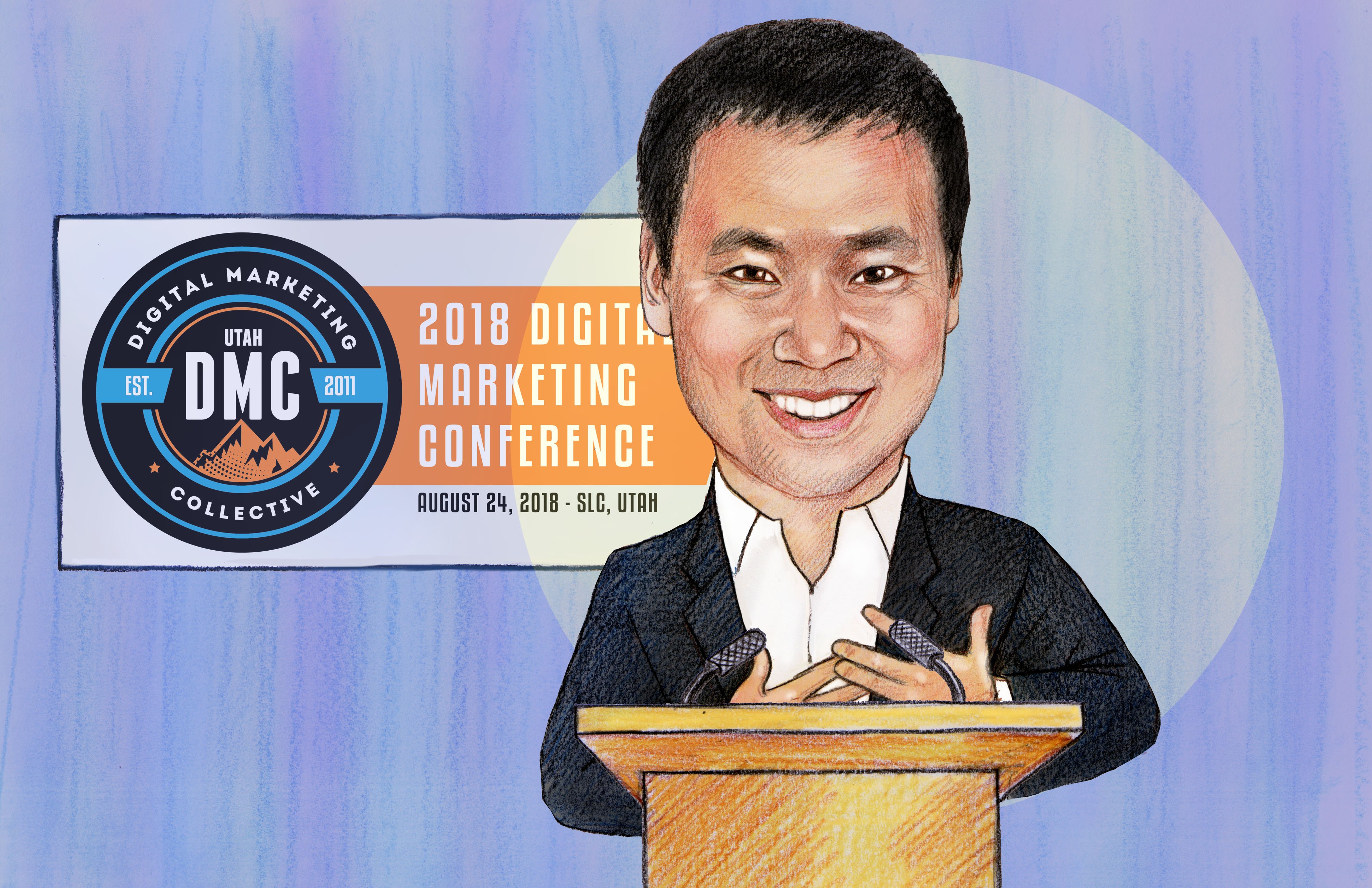 Larry Kim is currently the CEO of Mobile Monkey which is a Chatbot building platform for businesses to use and has one million users. In his earlier career, he started Wordstream in 2008 which was acquired by Gannet for $150 million earlier this year.
Why Should You Care About Chatbots?
There are currently one to three billion users who use a messaging app. When Larry started Mobile Monkey, he performed a test with chatbots to see if it would be successful. Within one hour he had 70-80% open rates, and when compared, email only had 5-10% open rates, and Facebook feed had 0-1% open rates. From the data that Larry collected, in 2016 35% of people say that text message/IM is the preferred method of communication and next is email marketing.
Larry believes that chatbots are the number one "Growth Hack" in the next 5 years, and the best way to do it is chat blasting.
The Best Way to Use Chatbots
Using chatbots is broken down into 3 steps:
Making good engaging content for your viewers

Picking the correct kind of audience

Using the push notifications to be more engaging
Some people may ask, "are chatbots spammy?" since you are sending so many notifications and it's not an actual human talking to the user. Larry would say no, because of what the data shows. The reading rates are 60 times more engaging which shows that people like to use this method of communication. Also, Facebook makes it difficult to spam because you can't message someone unless they write to you first.
What You Need To Know About Your Chatbot Content
Content is important everywhere and messaging is no different. The more interesting and engaging your content is, the better. But there is a type of content this is specific to chatbots. There is static content and then there is dynamic content.
Static Content:
Dynamic Contact:
Forms

Multiple choice questions

Widgets
Combining both of these will give you the best and most engaging kind of content you can do with your chatbot. The more engaging the content is, the more your audience will interact with you.
There are also two types of experiences your viewers can have: button-based navigation or Natural Languages Processing (or artificial intelligence). Button-based navigation is when you ask a question and use button or multiple choice options to get an answer. With natural language processing, the chatbots try to sound more natural and "human" like. You also use keywords to analyze the intent of the user, and the chatbot tries to match the request when they respond. You might have to adjust this over time once the chatbot learns more common questions and phrases.
Larry's Tips on How to Chat Blast Like a Master
Sure, you can just start your own chatbot today and hope to get those amazing open rates, but Larry has given some great tips for you to start off your chatbot marketing campaign.
Ask for chat permissions: be clear with the opt-in

Always include unsubscribing instructions

You must honor all unsubscribers

Send short messages, then encourage the user to engage

Front-load your drip campaigns

Segment your way to higher engagement rates
Important Chat Blasting Rules:
There are some rules that are in place that you might not be aware of. Larry has listed these and, in some cases, shared how he has gotten his way around them.
Facebook requires that you describe the "purpose" of your chat blast as either promotional or non-promotional

To send non-promotional content, apply for "subscription messaging"

Chat blasting restrictions: the 24+1 Rule. Within the first 24 hours that you get a new viewer, you can send as many promotional or non-promotional messages as you want. Then anytime after the first 24 hours you only have 1 promotional blast every 1 to 2 days, but an unlimited number of non-promotional blasts
Larry's Top 5 Chatbot Marketing Hacks:
Facebook Ads: convert ad at 10-50x lower CPAS

Lead Magnets: use website popup, comment guard, landing pages, and others

Q&A: automatically answering common business questions

Build Interactive Bot Experiences: Segment your way to higher engagement

Chat Blasting: has 80% open rates and 20 % response rates
What You Should Remember
Many people are on social media, but it's not the best way to engage with your clients or customers. Chatbots are an effective way to engage with, gather information, and see results with your viewers. Follow the tips that Larry Kim has given and you will see some great results!