It was a wonderful turnout for our last Digital Marketing Collective event where we had the chance to hear from Emma Franks, a Senior Account Manager at Hanapin Marketing, and Andrea Cruz, a Digital Marketing Manager at KoMarketing.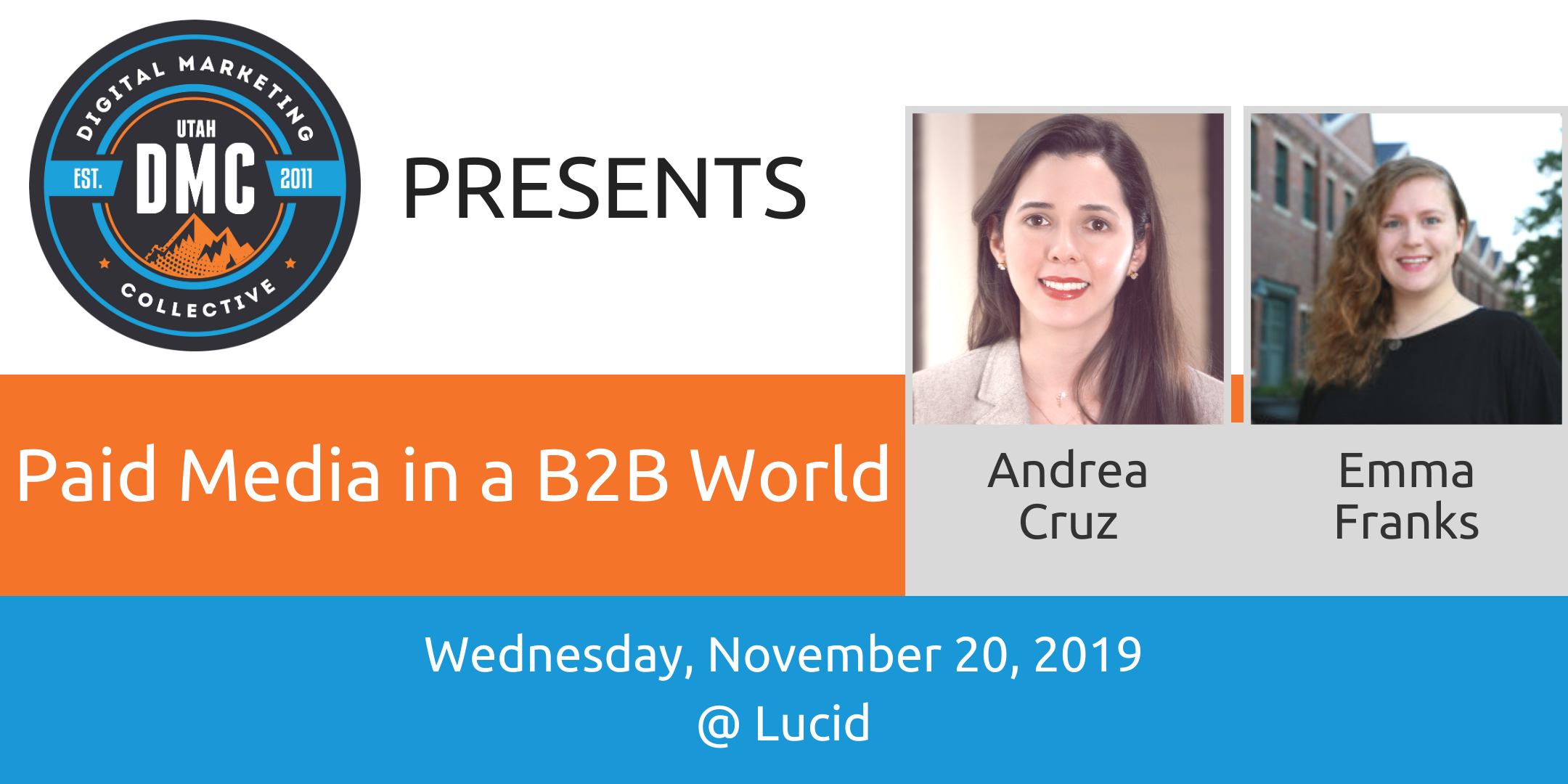 Our First Session:

Cross-Channel Tactics to Get More From Your B2B Marketing Dollars - Emma Franks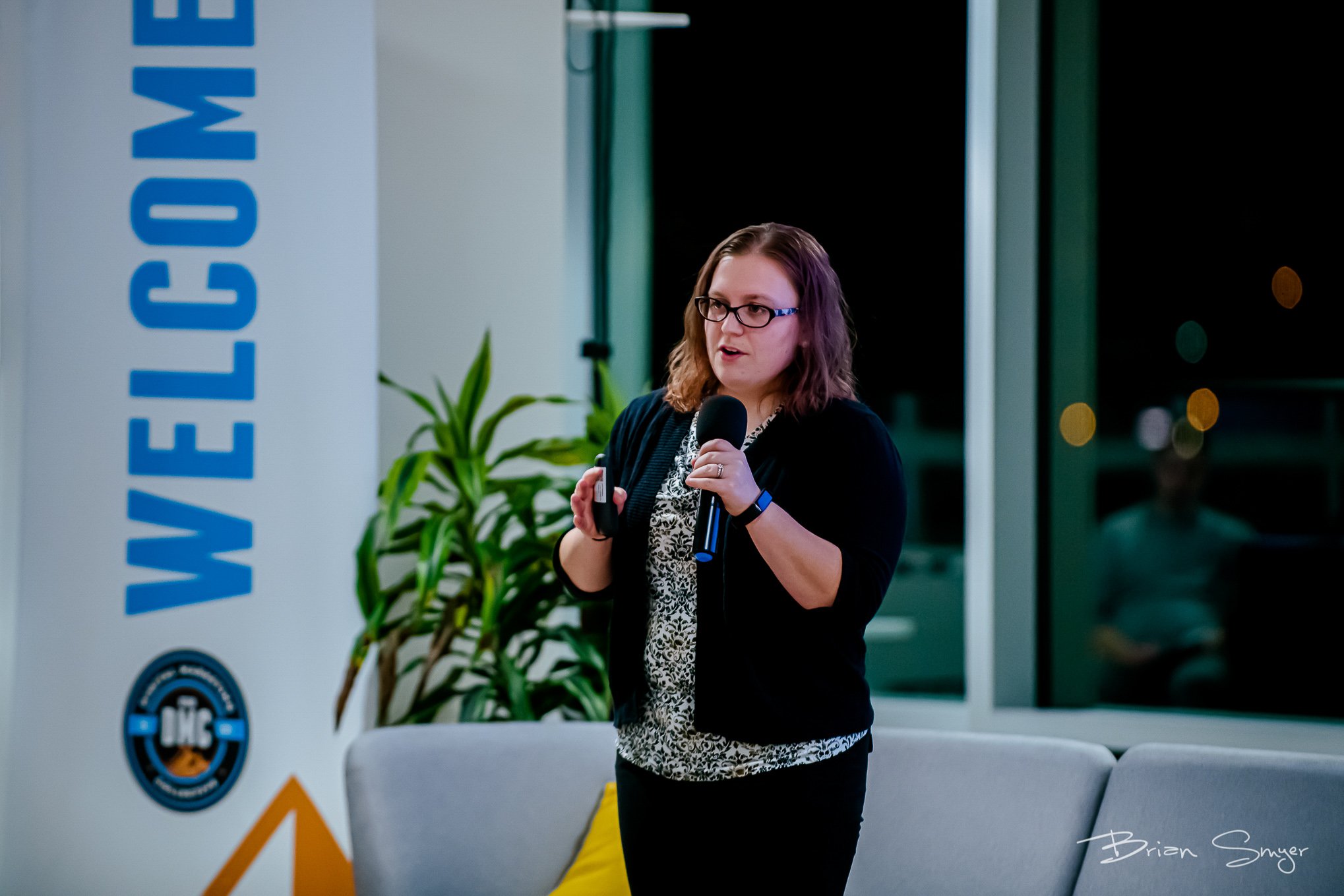 Nowadays people are using social media apps on a daily basis. The people who are using LinkedIn are using Facebook and YouTube as well. The biggest thing to keep in mind is that the audience that is on one social media platform is very similar to the audiences on other social media platforms. If someone is on Facebook, it is very likely they are also on Instagram, Twitter, LinkedIn, and YouTube as well. The audience does not change but their intent does. Each person uses different social media platforms with different objectives. Companies are able to retarget them on different social media channels with unique customized messages.
As Emma said, "B2B marketing is the courtship of business, it's a long process." Companies need to put their ads in different platforms and reinforce their message. As stated before, audiences do not vary much on different platforms but their intent does. Companies need to customize their message depending on the channel. On the bright side, you can reduce your costs per click (CPC) by using different platforms. For instance, LinkedIn has one of the highest CPC's and one of the lowest click through rate (CTR) stats. Companies are now able to target audiences from LinkedIn through different social media platforms at lower CPC's with higher CTR's.
When you decide to customize your ads, you need to analyze your audience on a deeper level. What is their position within their company? How will they use the product? Will they use the product daily or will they only overview reports? Companies have to be present and engage with decision-makers at all levels in one organization (ex: specialists, managers, directors.) Your approach with your ads will depend on how much they will use your product. For instance, a specialist or a manager could have ads offering demos of a product while a director could have more informative ads that showcase the benefits of using your product.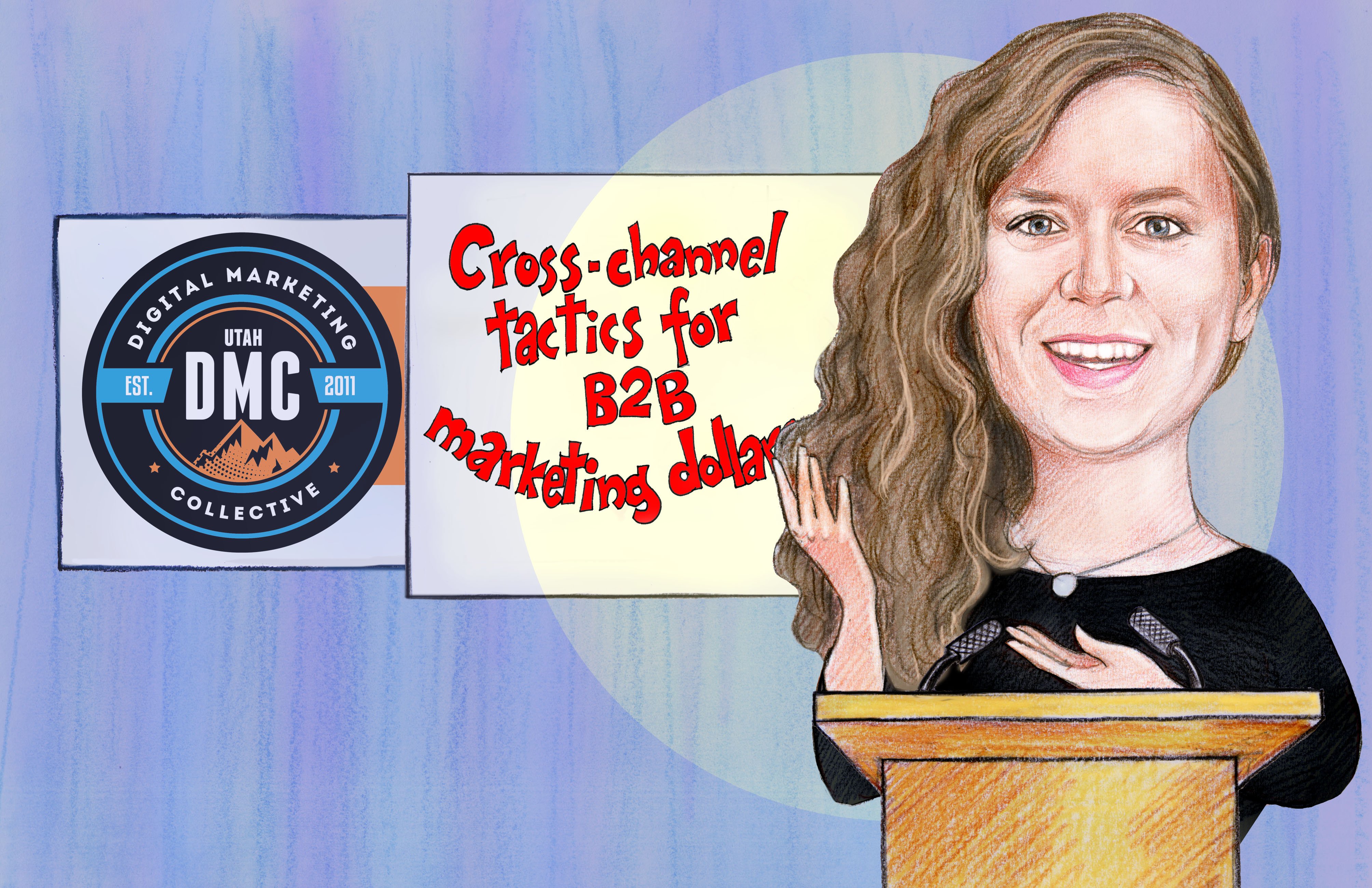 ---
Our Second Session:

Attract and Retain B2B Users Without Breaking the Bank - Andrea Cruz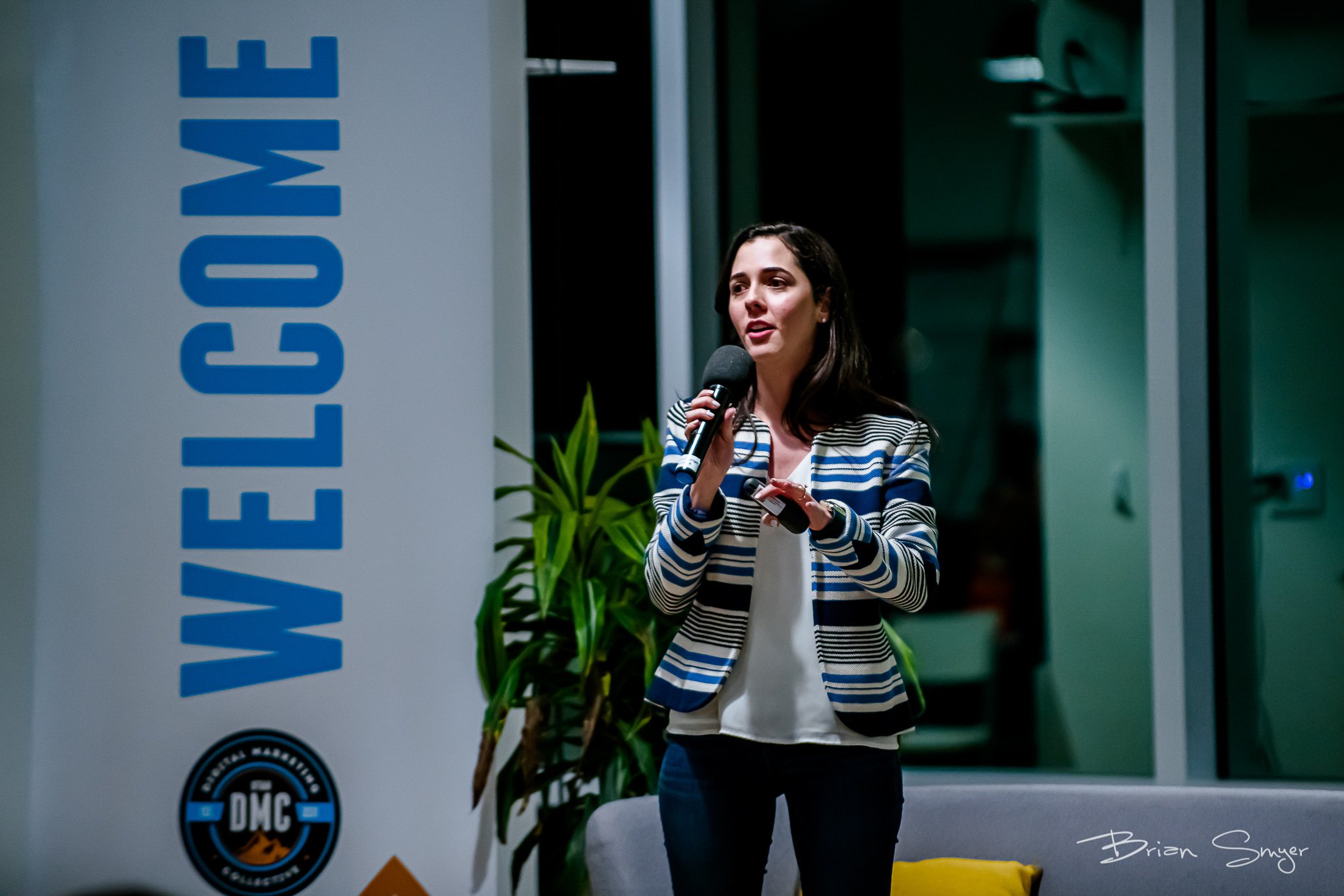 Do you know who your target audience is? Have you broken down and segmented your audience, including demographics and psychographics? According to Andrea, in the B2B market, companies usually do not know their audiences completely. When she asks companies who are they trying to target, they come back with a vague idea of a persona.
One useful platform that usually does not get enough importance is Quora. It gives you an overview of the topics your audience is searching for, a breakdown of each topic and the questions people are currently asking. This is a great opportunity to identify what information your audience is looking for.
According to Andrea, Google Tag Manager is a great free tool that most people are afraid of. People don't realize how much Google Tag Manager can do for them. It is a tool that can gather information such as scroll depth, form abandonment, pdf tracking and so on. There are so many opportunities to identify the behavior of your customers through this free tool but people have not explored it yet. Andrea confessed that, at some point, she was scared too. She found out that Simo Ahava has great tutorials about Google Tag Manager on his site and followed his videos.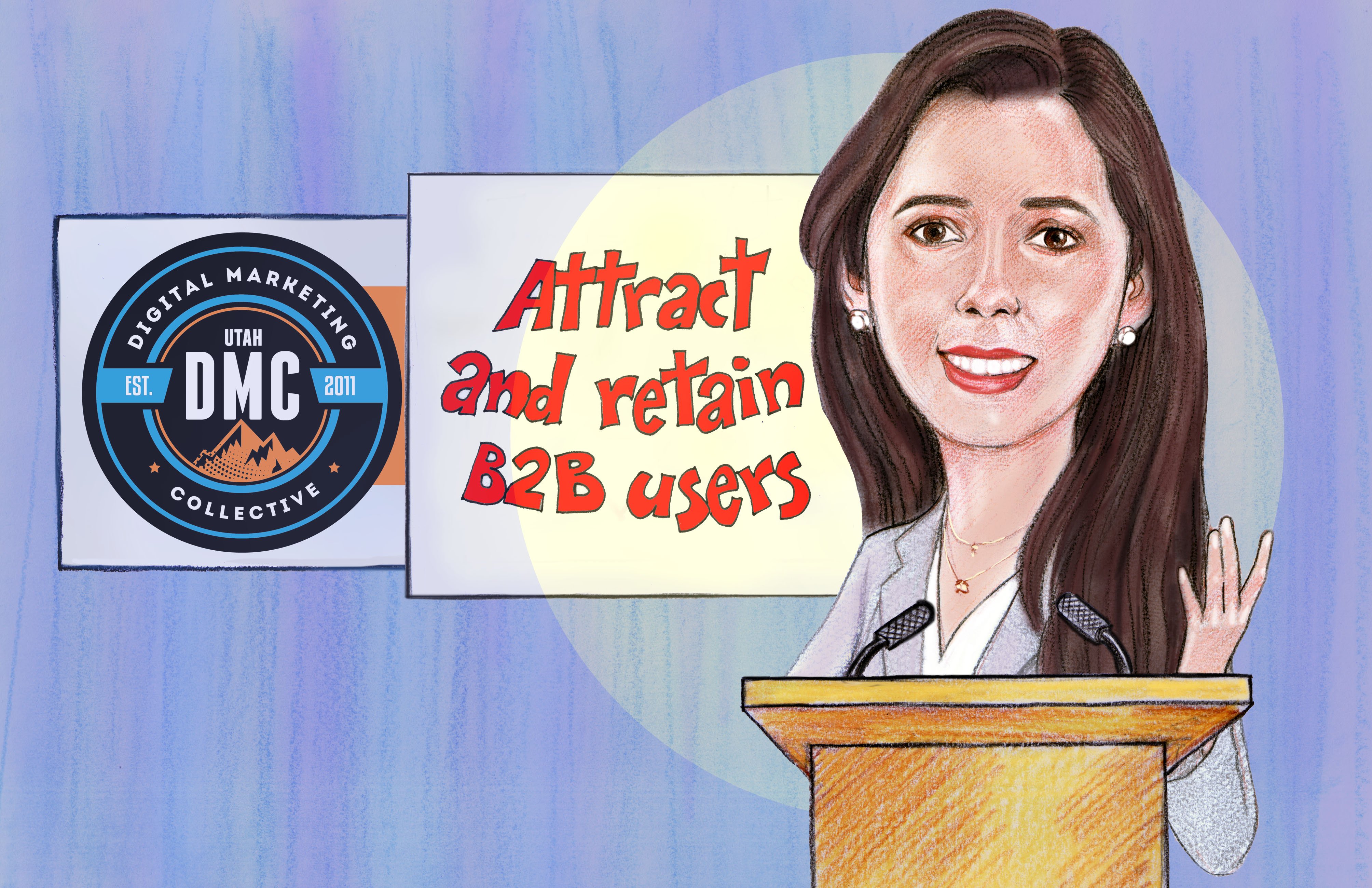 To summarize, Utah DMC's meeting in November was amazing. It was a great experience to hear and learn from Emma Franks and Andrea Cruz about Paid Media in a B2B World. If you have not been to a DMC meeting yet, you should join us. It's a great place to increase your knowledge about current topics in the digital marketing world as well as a perfect place to increase your network with local digital marketing experts.
Enjoy The Deck!