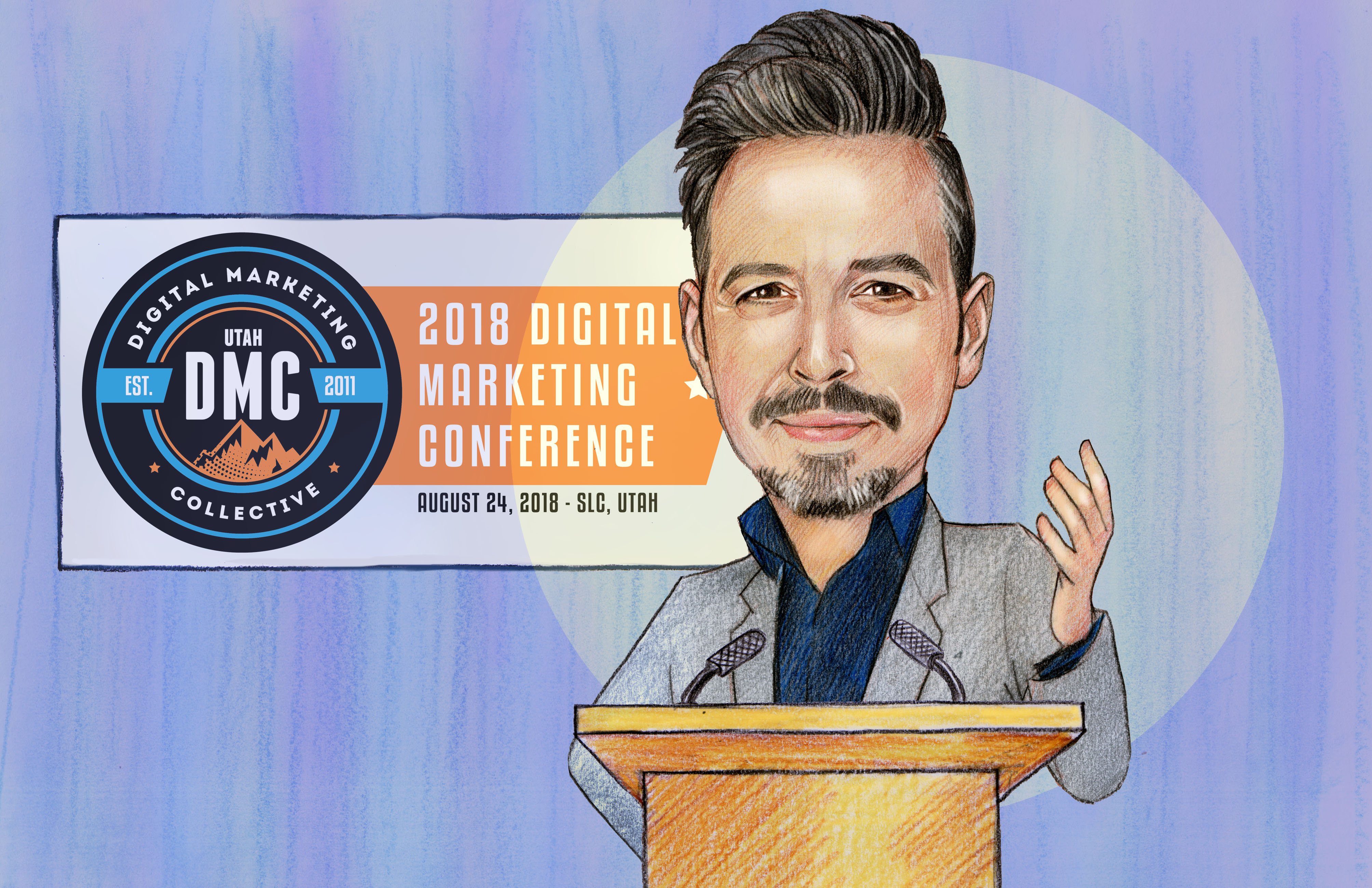 Rand Fishkin, founder of SparkToro and Co-Founder of SEOmoz, spoke at the 4th Annual Digital Marketing Conference on The Search World SEO in 2018. In his presentation, he talked about what has changed in the way people search the web, how search engines serve results, and the impact that has on marketers.
Rand opened his presentation to talk about the misleading data that marketers (and customers) have run into during searches. Because of this, it is hard to know which data is trustworthy. The key, according to him, is to use a marketing analytics platform, such as Jumpshot, to collect unbiased data (and gain more visibility into what is really going on and where people are performing their searches).
However, there is good news for SEO. Google is still growing, along with searches. In 2017, Google's growth trended about 10-15% higher than 2016, not including voice or Apple devices. In addition, for every paid ad click on Google, there are 20 clicks to an organic result.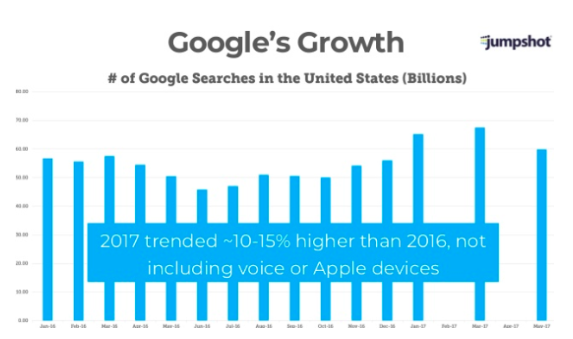 What can we take from this data? SEO is still on top (even over PPC) and every business sees positivity in SEO.
With the popularity of SEO, this means that because more people are invested in SEO, it is harder to stand out from competitors. Because of this, marketers need to invest in ROI channels and opportunities to rank higher in Google and other search engines. One way to do that is to look at where your referral traffic is coming from and determine where your focus should be for greater impact and return.
So, what are the web's true top traffic referrers?
Comparing February 2018 to October 2016, Google.com came in at the top of the list with a 3.4% increase in referral traffic.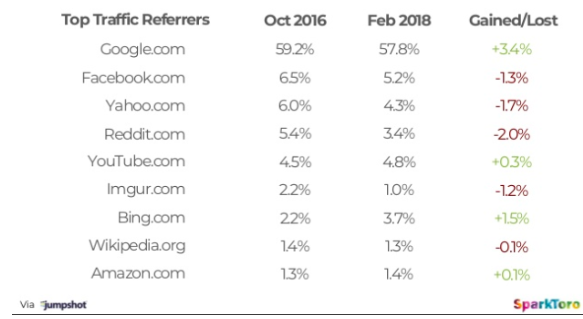 For referral traffic, we have also seen from the data that content is not evenly distributed (at least not across all channels). For example, from the data below, Google distributed data equally whereas Facebook is biased to send traffic to content only ranking in the top 10 positions.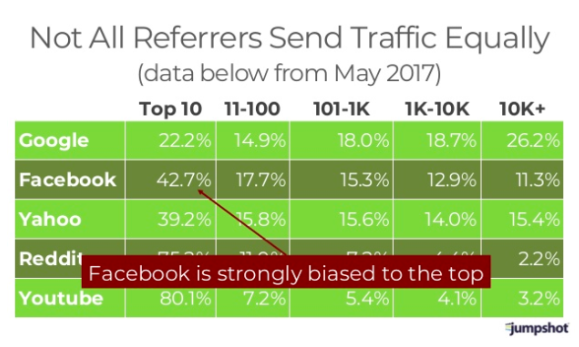 One strategy marketers can take to stand out is to look at Click-Through-Rates (CTR) and determine which opportunities are there to boost SERP rankings and traffic. From the data, Rand recommended marketers focus on desktop due to "there may be more traffic opportunity from desktop still due to higher CTR."
However, don't focus on SERP rankings—focus on SERP features, which is where we are seeing the massive impact. In 2018, there has been a greater opportunity for features to potentially rank in the answer box along with the first 5 positions of Google.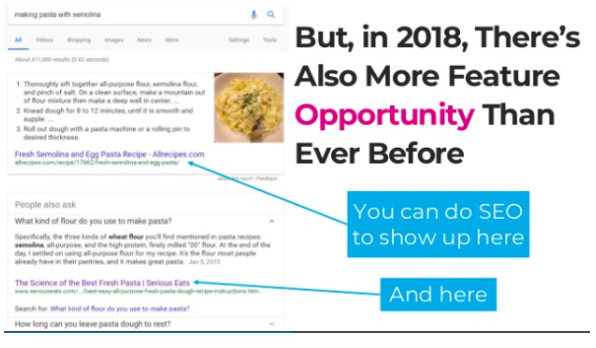 While looking at desktop, it is still important not to ignore mobile. Marketers who ignore mobile are missing opportunities to provide valuable content to connect with customers. Remember, if you aren't doing it, your competitors are.
During his presentation, Rand brought up a great point about Google sacrificing ads in favor of answer boxes. Why would they do this? The answer is simple: more searches. By providing people better content to answer questions, they are constantly improving the user experience which means less competition for Google.
However, that said, Rand warned that ads can still provide answers too and, although we haven't seen this much, who knows what the future holds?
SEO is growing and the data is backing up what many marketers know. To be successful in 2018 and beyond, the key is to understand your customer's journey and to capture them throughout the funnel; not just during the awareness and consideration parts of the journey.