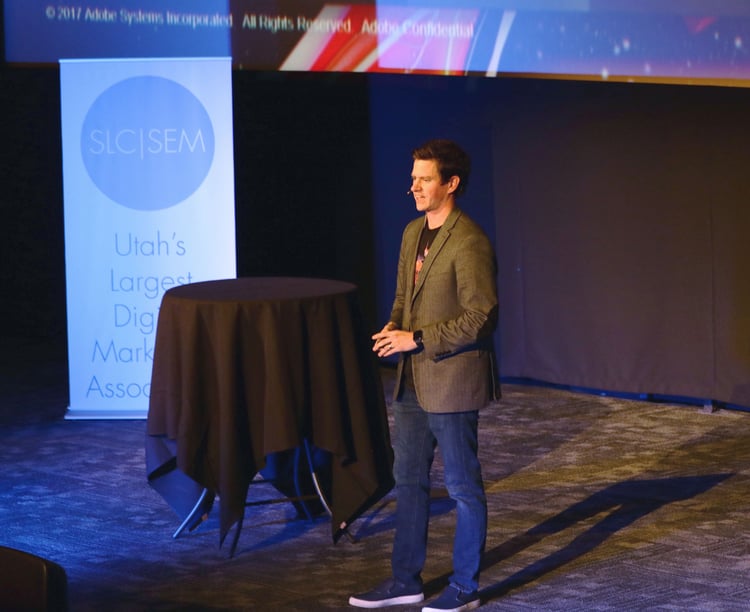 For the second year in a row, Joe Martin of Adobe joined DMC to talk about social media. This year's presentation focused more on how social media fits into the current marketing landscape and where it might go in the near future.
Social is the New Panel
For years panels have been organized by marketers and advertisers to discover how they feel about a product or service. Today, social media is the new survey. It's raw and it's authentic, according to Joe Martin. Traditionally, as market researchers conduct their research they turn to in-store observation, focus groups, and surveys. Now they have all of that and more with social listening.
But why the interest in social media and social media data? Joe cited a recent study that suggested the by the end of this year, 89% of marketers expect customer experience to be their primary differentiator. Social data figures into that, even if only 41% of marketers feel like they are able to effectively analyze social data.
Social Data for All
With this big initiative to understand social data and the customer journey, we are entering a new era, the era of social data for all. Joe mentioned that the need for social data is driven by the desire to develop more precise customer profiles for more targeted marketing. Or, as Joe put it, ""Unique data is the fuel that turns your content flame into fire."
One of the opportunities that social media data analysis creates is the the ability to identify influencer and advocate opportunities. Partnering with the right influencer or advocate can help
What's Next in Social?
Emerging technology is providing a number of potential integrations with social. We're already seeing huge pushes to augmented reality (AR) and virtual reality (VR), but where else could social go? Joe mentioned a few areas where he sees opportunity.
Chipless posting
Contextual posting
Artificial Intelligence and personal assistants
How can social media data analysis help your next marketing campaign?