Creating Effective Facebook Funnels with Susan Wenagrad [DMC Recap]

Susan Wenagrad gave an informative talk on Creating Effective Facebook Funnels [What You're Doing Wrong In The Current Landscape, and How To Shift Your Strategy To Win!] at the Annual DMC Conference.
Susan is the VP of Marketing Strategy at Aimclear and brings 14+ years experience in the digital, agency, and client aspects of marketing.
Susan started by talking about how, in the Facebook Funnel arena, ad inventory is a strategy that has become saturated in the industry and driven costs up because of supply and demand. This means the same users are being inundated with ads and we've seen an over-reliance on bottom-of-funnel (BOFU) conversion actions (so they are no longer effective). In the end, we are seeing a high CPM with low CPCs which means brands are not getting a great ROI for their efforts and are in turn paying 5 times more.
Therefore, brands must stop running purchase conversion campaigns without the data behind them to support the hypothesis they're testing. You're going to end up spending high CPMs which may not provide enough data, and waste your money in the end.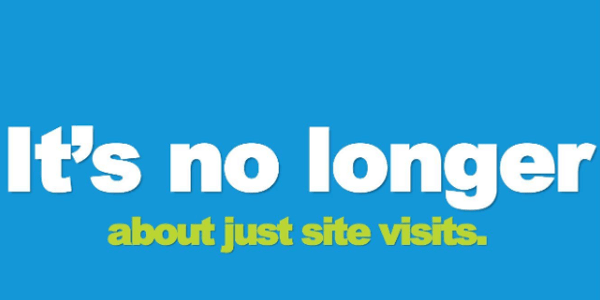 Today, brands need to build remarketing pools, which changes the sales cycle to make the process more realistic (60-90 days), and can help to reduce spend and allow for a better ROI in your remarketing efforts.

One example she shared about this process, was taking Lookalike Audiences (LLA) + Conversion Campaigns + Remarketing (RT) to see an improvement in CPA.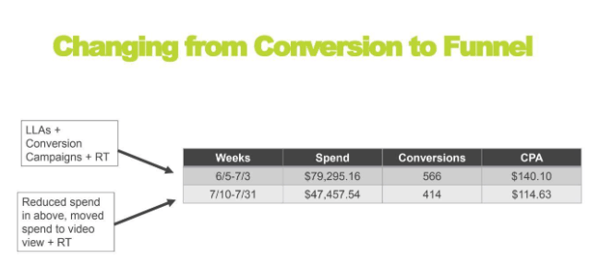 From this example, the client she was working with wanted to reduce their CPA from $140 to $120. After creating more engaging content for the ad set and remarketing the ad, they were able to not only hit the goal of spending $120, but went lower to $114.
So, what changed? They shifted their mindset and implemented remarketing as a goal—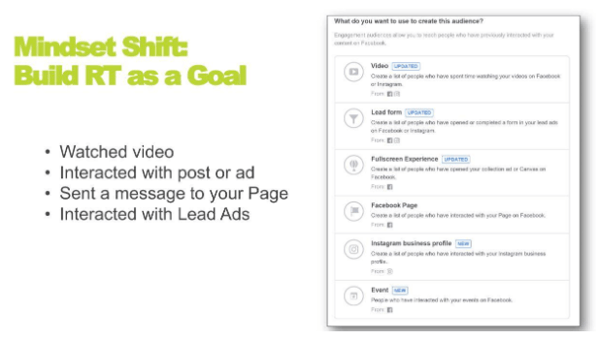 For developing more creative and engaging ad sets, Susan recommended using the tools Facebook and Instagram have shared to create stories. Both Facebook and Instagram want engagement on their sites and are rewarding brands who are getting users to engage with them while using their platform.
Susan advised that although the tools offered by Facebook and Instagram were "clunky" they were helpful to get users to engage.
One tool that gave her some great wins was the interactive polls, which can be a great way to get users interacting with your brand, such as her poll of Cheese vs. Pepperoni—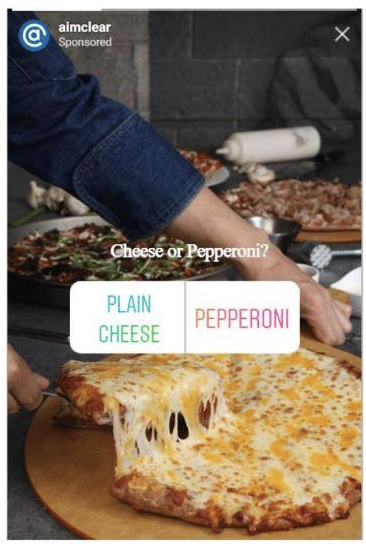 From this simple interactive poll, they saw some great wins—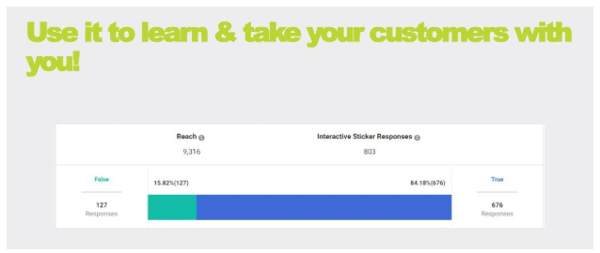 They were able to use the data they acquired from the Cheese vs. Pepperoni poll to create an email campaign (and other valuable content and resources) to share and engage with users. Ultimately, Susan advised brands and marketers to test everything and use Analytics mercilessly to help develop a long-term growth and gain strategy.
To remarket for long-term growth and gain, Susan discussed dividing duration, tagging, and sequencing into buckets and watching it over time to better understand where and how you want to invest your money.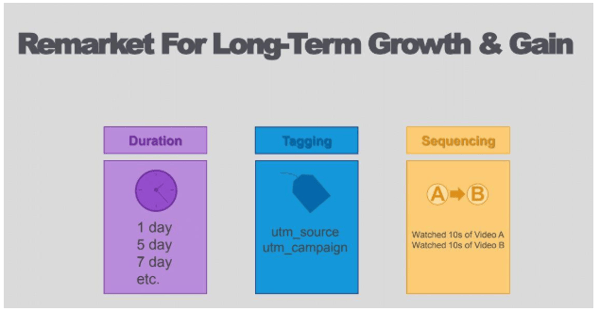 By creating effective Facebook funnels and remarketing, you can get the most out of your data, develop engaging and creative ad sets, engage better with users, and expand your brand's reach and visibility.
If you want to learn more about How to Build a Facebook Ad Funnel, Susan has written a very helpful guide on Social Media Examiner.